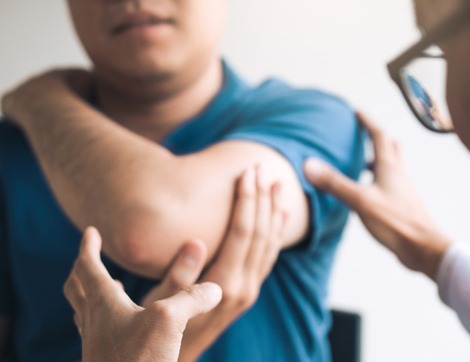 As reported by the BBC, thousands of NHS physiotherapists in England have become the latest group to join the ongoing industrial action over pay in the health service
Members of the Chartered Society of Physiotherapy (CSP) at 30 NHS services – one in seven – are staging a 24-hour walkout on Thursday.
The walkout will involve both physios and support staff. As with other striking health staff, they will continue to provide care in the most urgent cases, including supporting people in critical care, those with severe respiratory problems and some stroke patients who require urgent physiotherapy. But rehab work and discharge planning and community physio is expected to be disrupted.
Claire Sullivan, CSP director of employment relations, said: "The government must come to the table with something tangible that we can put to our members to prevent more strikes following if there is no progress.
"We're determined to secure a pay deal that helps our members cope with the cost-of-living crisis, and helps the NHS recruit and retain staff to deliver the services that patients desperately need."
Ambulance staff who are members of the Unite union are also taking industrial action in Northern Ireland on Thursday. It follows strikes by ambulance workers, nurses and other health staff across England and Wales in recent weeks over this year's pay award.
Health Secretary Steve Barclay said it was "regrettable" physios were following other health staff in taking industrial action.
He said he was now working with unions to achieve a "fair and affordable" pay award for next year.
Like the other health unions, the strike action is centred on the pay dispute. NHS physios are on the standard NHS contract that applies to all staff bar doctors and dentists.
This is the first of three strikes planned by the CSP, with physios and their support staff in all seven of the Welsh health boards walking out on 7 February and physios at another 33 NHS services in England taking action on 9 February.
In all, the CSP has a mandate to take strike action in more than 120 services in England, over half of the total. This includes hospital, community and mental health teams.