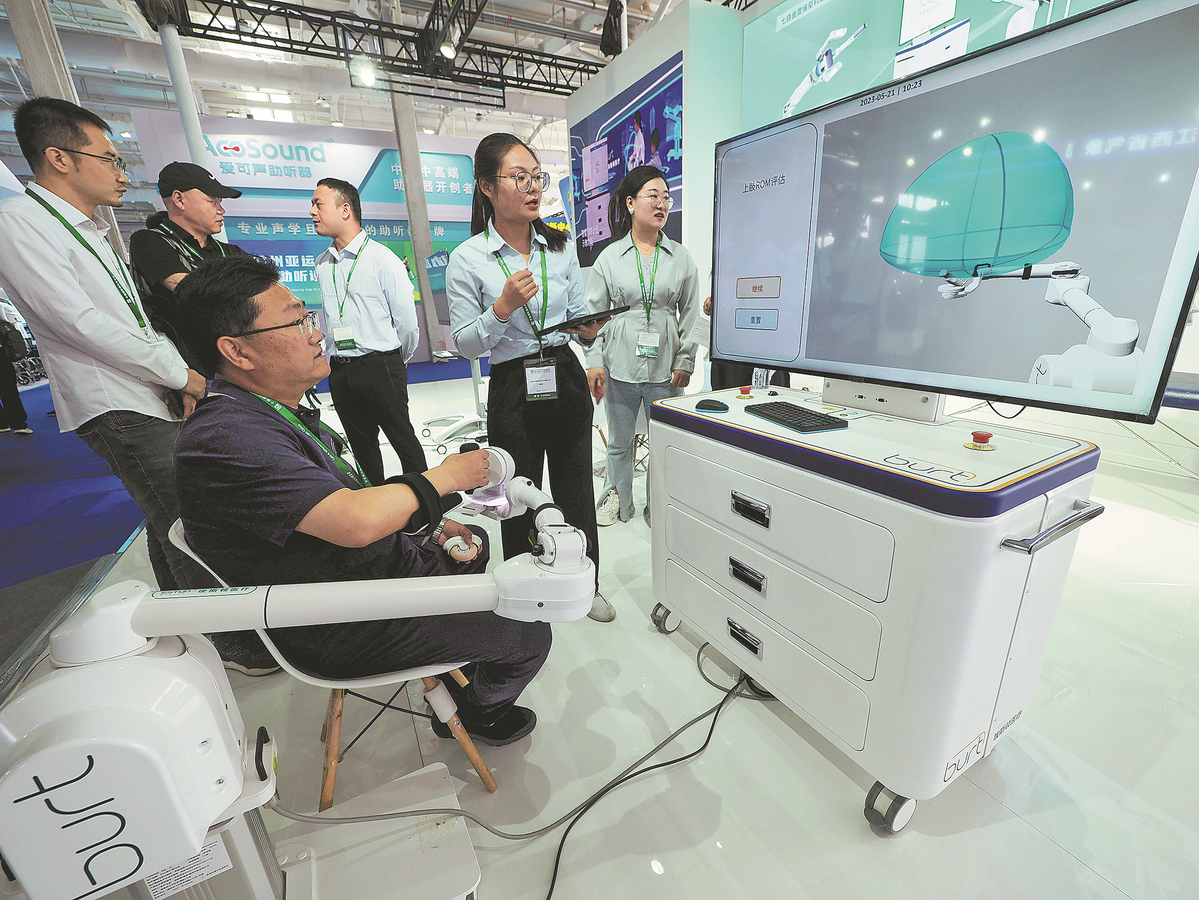 The consumer medical services sector in China is expected to develop rapidly, thanks to policy support and rising healthcare awareness.
Consumer medical services refer to nontherapeutic, market-oriented initiatives by customers that are not necessarily included under public health insurance.
The sector comprises a series of subcategories such as medical aesthetics, dentistry, ophthalmology, obstetrics and gynecology, skin care, weight loss, nutritional science and psychology.
The country"s consumer medical services sector reached 1.26 trillion yuan ($177 billion) in 2022, global consultancy Frost & Sullivan said, and it is expected to reach 2.39 trillion yuan by 2025, growing at a compound annual rate of 23.78 percent.
Favorable government policies since 2015 have helped more capital flow into the sector.
Over the past two years, the sector saw 78 investment deals worth a cumulative 10 billion yuan, data from VBData.cn, a Chongqing-based healthcare service platform, showed. Global investors such as Sequoia China, Matrix Partners China and Hillhouse Capital have poured money into the sector.
"In the post-COVID era, with the deepening of medical reforms, many new subcategories of consumer medical services have emerged, including traditional Chinese medicine, rehabilitation, psychology, gynecology and andrology," said Xie Ling, an analyst at VBData.cn.
In the past two years, 20 companies have invested in the psychology field, and about half of these firms have applied digital technologies to diagnose and treat psychological conditions.
For example, Zhaoyang Doctor, a Guangzhou-based psychological services provider, has built an online platform where doctors manage patients, do follow-up visits and prescribe medicines online.
In the rehabilitation field, 10 enterprises have expanded their businesses in related areas in the past two years. Several of these companies have shifted the treatment methodology from postoperative rehabilitation to exercise, orthopedic, pain, postpartum and child rehabilitation.
For instance, Neuro Smart, a Hangzhou-based company involved in the area of childhood autism rehabilitation, has established an offline autism research and development center and online education platform. These offer treatments to autistic children who are in the process of rehabilitation.
"With an increase in people's living standards and a rise in their healthcare awareness, demand for consumer medical services has surged. In addition, the pandemic has also enhanced consumers' acceptance of medical services. The market scale of consumer medical services is expected to grow," said Hong Yong, an associate research fellow at the e-commerce research department of the Ministry of Commerce.
"Consumer medical services will always have market potential, as there is always emerging demand, and these evolve as technology iterates," Hong added.
In dentistry, only tooth extraction and cavity filling were prominent earlier. But now, orthodontics and teeth whitening have become the main businesses of the oral care industry.
"For consumer medical services, market demand is always there. However, which demand comes first depends on enterprises and the capital market as they develop new technologies and new business modes," said a market insider who focuses on consumer medical services and declined to be named in this story.
Hong said the government may launch regulations to promote sustainable development of the consumer medical services sector.
Meanwhile, the government should enhance supervision to better ensure market order and consumer rights, he said.
"The industry should introduce new technologies and management modes to raise operational efficiency, cut service costs and increase market competitiveness. Moreover, medical institutions, pharmaceutical enterprises and insurance companies should strengthen cooperation, and share resources to achieve a healthy and sustainable development of the sector," he added.
Wen Zhihong, general manager of Beijing-based Hejun Consulting Group, said: "Healthcare should be fundamental to consumer medical services, and it requires industrial discipline and governmental supervision. The sector can, in this way, improve continually to meet the surging demand of consumers."