Brendan Sanders, Staff writer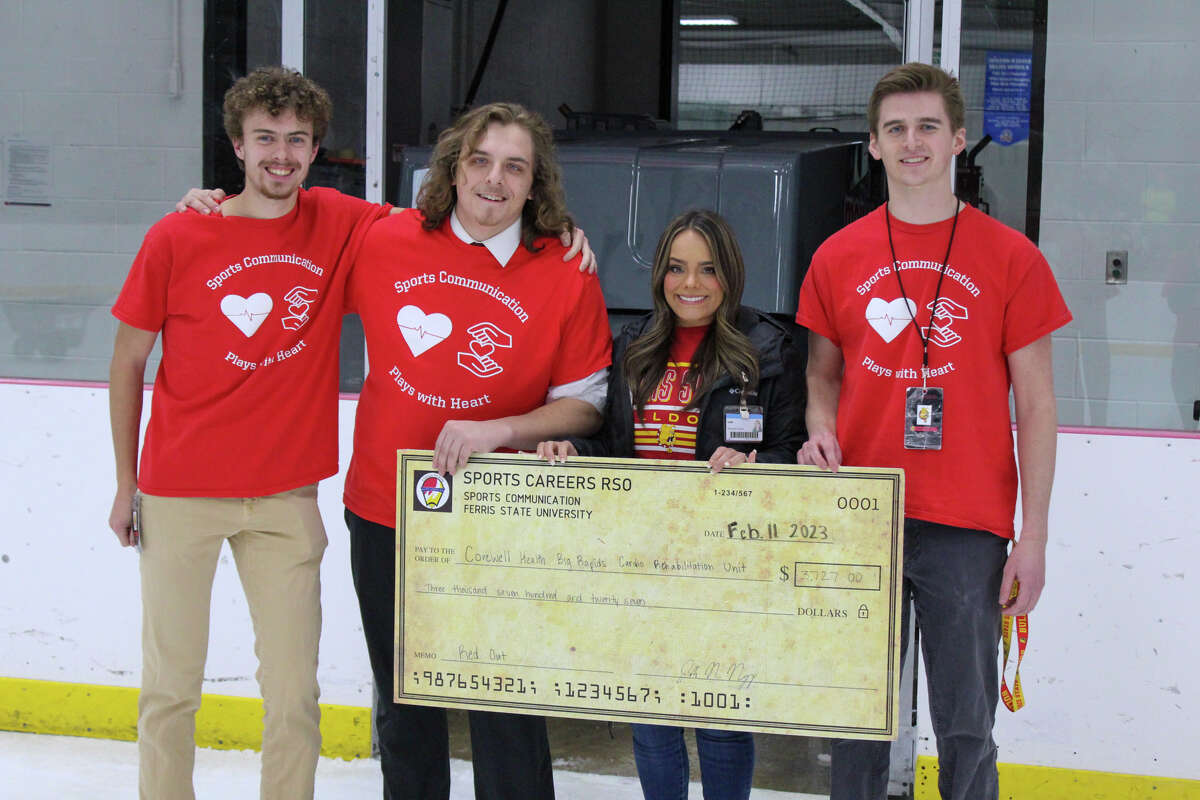 BIG RAPIDS—Ferris State University students from the Sports Communication class and Sports Careers Registered Student Organization presented a check for $3,727 to respiratory therapist Leah English from Corewell Health Big Rapids Hospital on Saturday during the annual Red Out hockey game promoting women's heart health.
The fundraiser, held during both the women's and men's basketball games, and men's hockey games, raised money for the cardiac and pulmonary rehabilitation unit at Corewell Health Big Rapids Hospital, 605 Oak St.. The fundraising events included a silent auction, a "miracle minute" that saw donations collected for one minute at each of the sporting events, and a chuck-a-puck event for the hockey game.