Buffalo, New York - Bills safety Damar Hamlin was given the OK to leave the hospital and start his rehabilitation with his team after suffering a cardiac arrest during an NFL game against the Bengals.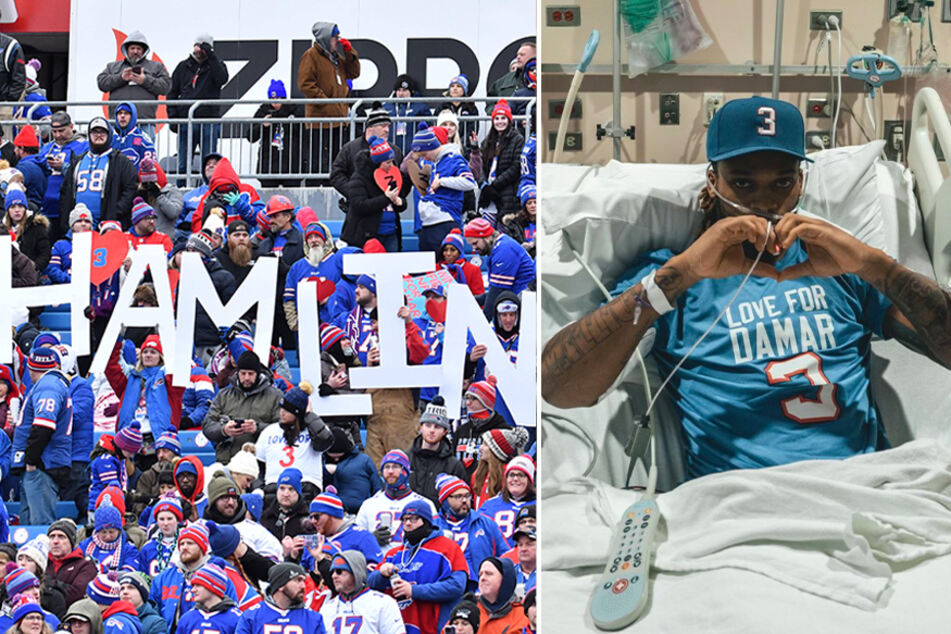 On Wednesday, the Buffalo Bills announced that Hamlin had been released from a Buffalo-area hospital after undergoing a "comprehensive medical evaluation."
In a statement posted on Twitter, the Bills shared that during his short stay at Buffalo General Medical Center/Gates Vascular Institute, Hamlin went through a "comprehensive medical evaluation as well as a series of cardiac, neurological and vascular testing."
Speaking of Hamlin's release, critical care physician and Hamlin's care team lead Dr. Jamie Nadler said, "We have completed a series of tests and evaluations, and in consultation with the team physicians, we are confident that Damar can be safely discharged to continue his rehabilitation at home and with the Bills."
After suffering from a cardiac arrest during the Bills' Monday Night Football game against the Bengals in week 17, Hamlin was transported to University of Cincinnati Medical Center, where he was sedated and placed on a breathing tube.
The Bills safety was awake and able to speak with his teammates via FaceTime on January 6, roughly four days after going into cardiac arrest mid-game, and one day after having his breathing tube removed.
On Tuesday, Hamlin gave Buffalo General a shout-out by tweeting a "special thank you" to the hospital, adding that "it's been nothing but love since arrival! Keep me in y'all prayers please!"
Here's to wishing Hamlin a resounding, "Welcome home!"