Holed up in a 30-foot by 9-foot foot room with two dozen other prisoners gave Serhii a new appreciation for the outdoors. The 300-yard walk to the interrogation room was outside and so he could breathe fresh air and see trees, even if only for a few minutes. "It gave me a certain sense of feeling alive and helped me forget what was awaiting me," he said.
In one of the five interrogations he received over five weeks, he was pressured by his captors to back up unfounded accusations one of his comrades faced. "I came out of there with a broken nose."
Speaking through a translator to Newsweek from an undisclosed location in western Ukraine where he is recuperating, Serhii did not want to use his real name, list his age or describe operational details. But he did reveal how he managed to keep an even keel, even in a time of unimaginable stress.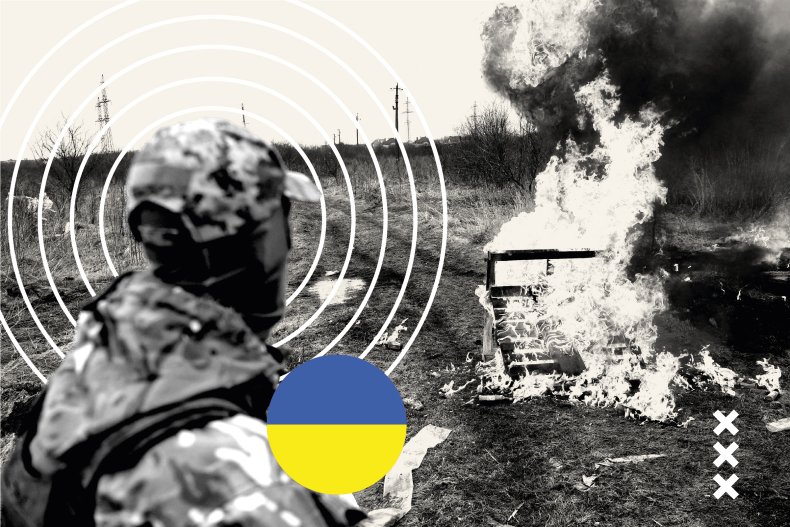 Serving in the Azov regiment, part of the Ukrainian National Guard, Serhii was arrested on May 20, 2022, by Russian troops in the Azovstal complex. The steel works was the last Ukrainian stronghold in the siege of Mariupol, Serhii's home city. He was among hundreds who were taken to the Olenivka jail in the Donetsk region.
There are conflicting accounts about an explosion in the dilapidated barracks on July 29 that killed at least 53 Ukrainian prisoners and injured more than 75, including Serhii.
Ukraine's armed forces said Russia had deliberately blown up the site to cover up the torture of POWs. The Kremlin pushed the story that a U.S-made HIMARS shot from Ukrainian territory was to blame, a theory that a CNN investigation said was fabricated.
"When I was taken prisoner, it took a short time to come to terms with what was happening," Serhii said. "It's hard to immediately accept the limits, having your freedom being completely limited."
Somatic Techniques
Serhii said relaxation techniques he learned before the war helped him and his comrades cope with captivity, the aftermath of the explosion and their release in a prisoner exchange. He learned these techniques in 2020 when, already a veteran of the war that had been raging in eastern Ukraine, he took part in the Vitality Project Donbas.
The program was in conjunction with Ukrainian NGO the Development Foundation. Set up the year before, the program gave National Guard personnel valuable skills that were passed on to those on the frontlines.
With the help of psychological experts, Serhii was taught somatic practices to help him cope with situations of high stress. These involved breathing, visualization and movement exercises to regulate levels of stress and to work with your body when it's the only thing you have to hand.
"Each person has extremely little space," Serhii said of prison life. "To not allow yourself to lose hope, or lose your mind, one of the first things you need to do is to realize that you do even in that extreme confinement, to find your own personal space."
"I told the guys that when you're lying in your bed, you can close your eyes and imagine that you're stretching out your arms, your legs, your limbs. You can imagine that you are floating in the sea."
Keeping watch were guards, some of whom had worked in prisons in Russia. Others were agents for the FSB and the GRU security services or personnel from the militia of the self-proclaimed Donetsk People's Republic (DPR).
The pressure Serhii and his fellow captives were under was psychological as well as physical. Every day, the prisoners were told that a public tribunal was being prepared in which the soldiers from Azov would be tried and executed publicly in Mariupol.
The barracks grew more crowded, and the prisoners grew weaker through a lack of food. "The food that we were given can hardly be called food, we were given so little that we could just barely survive."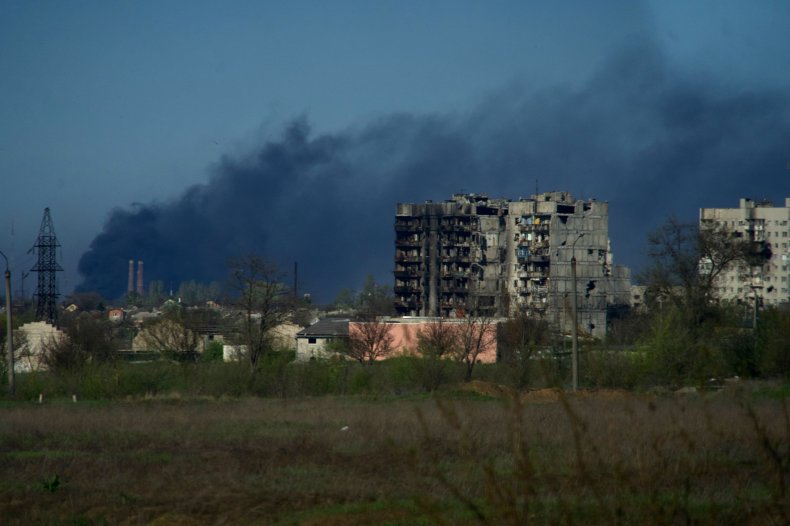 Initially fed only twice a day, they would be given a few tablespoons of cereal grains or boiled water with a potato or noodles in it and around 5 fluid ounces of water. They would only be given a few minutes to eat and there could be intervals between portions of up to 18 hours. The untreated water they sometimes had access to tasted of the river it was piped in from. "I did feel myself getting weaker, I was concentrating on my breathing practices that helped me not to feel the degree of exhaustion that other people felt."
Olenivka Prison
"On July 27, the prisoners were taken to an industrial zone surrounded by barbed wire and packed into a hangar space. A day later, those guarding the prison began fortifying their positions "in the same way that that happens on the frontlines of the war," said Serhii.
"Around 11:30 p.m. on July 29, there was the first explosion near the colony. Then, there was a second explosion at the entrance to the barracks we were in "and a third explosion that was already inside of the space. where we were."
"I understood that I was injured when I looked down and saw that my arms and my legs were in pieces. There were parts of my body exposed that shouldn't have been exposed. I wasn't able to move independently."
Serhii lost consciousness and remembers little about the immediate aftermath, except being helped by his comrades to a corner of the barracks with other injured soldiers.
They were taken to a hospital in Donetsk where the only medical attention on offer were bandages that were changed intermittently and the occasional painkiller. However, thanks to the locals who worked there and brought in extra rations, there was an improvement in the food they were given.
"I was practically paralyzed. I couldn't move my arms and my legs and so I would lie there imagining that I was moving my arms and my legs when I couldn't do it physically. And through this practice of imagining it helped me to renew my functionality of limbs."
He was in Donetsk until there was a prisoner exchange. On September 20, a trash bag was placed over his head and his hands were tied behind his back. He was put into a truck and taken to the Russian port city of Taganrog in the Rostov oblast. Unable to walk unaided, he was carried into an airplane and placed on its metal floor.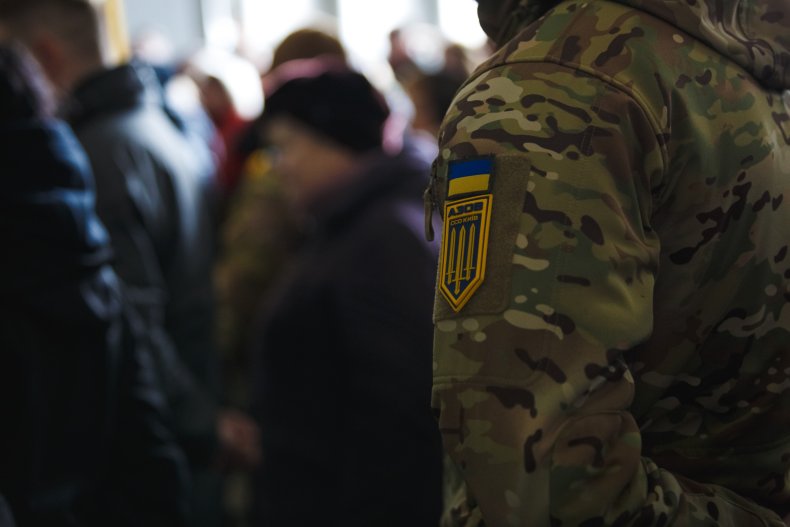 He and his fellow captives were flown to Gomel, Belarus, via Moscow, and then transferred onto passenger buses. Until they reached Belarus, there was no food, water or toilet breaks, and they were regularly hit by the Russians guarding them.
"I imagined that I was just being taken from one place of imprisonment to another place of imprisonment." But he was taken to the Ukrainian border, where he was then treated in hospital.
When back in Ukraine, he called the only phone number he knew off by heart—his wife's. Following a reconstructive operation, and physical therapy with help from Doctors Without Borders, he has been able to walk—first with, then without, crutches. While he is still undergoing treatment, he is preparing to return to duty in the coming days in a role that will see him work both at headquarters and at the front.
"Given everything that I've been through. I feel emotionally stable. I don't have any particular triggers," he said. Those snatched minutes of sunshine he appreciated in captivity before interrogation have receded into the past. "I'm in this very beautiful place with beautiful weather."