PITTSFIELD — Laura Dickstein Thompson is saying goodbye to Kidspace. 
After 21 years as founding director of education and Kidspace curator at the Massachusetts Museum of Contemporary Art she has moved on from the museum. But Thompson, who has curated and produced 30 exhibitions during her tenure, with artists such as Nick Cave and Wendy Red Star, has one more opening to attend before she can leave it all behind. Malaysian artist Anne Samat's upcoming exhibition "Love," opening June 23, will mark Thompson's final show at the museum.
"We pioneered many firsts, including a museum gallery with a focus on social justice themes for children. I love Mass MoCA and feel very proud," she said of her time in the role.
In April, Thompson, who is also an artist and a practitioner of mindfulness and meditation, combined all of her skills and experience to launch her own business: Breathing Space | Dr. Laura Thompson, LLC, an arts and mindfulness-based, stress-reduction coaching business based in Pittsfield. She has been practicing meditation for more than 25 years and, in addition to holding a Ph.D. in education also earned her certification in meditation teaching from the Kripalu Center for Yoga & Health in Stockbridge, where she is also a faculty member. She is also a meditation instructor at the Berkshire Yoga, Dance, & Fitness Center and teaches mindfulness in art education at UMass Dartmouth and Williams College. In her personal studio, she works with abstract expressionist and symbolist painting techniques.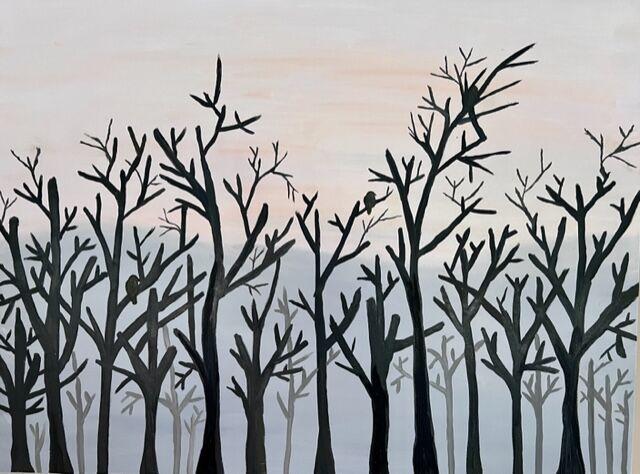 "I have a lot to do now," she said about her timing around opening Breathing Space. "We have all collectively been through so much the past few years, we are all so tender right now. How can we find moments of release, relief, and joy?"
Thompson guides her students toward that relief and joy through "flow states" that can begin in many different ways, from sitting meditation to dancing while painting.
"My classes are not for thinking, they are for doing and embodiment. It's playful and experiential," Thompson said.
While her programming is for everybody, Thompson does hope to help a very specific group of people — mothers, and in particular those who are undergoing the often long and arduous IVF process. Thompson, who has two teenage sons, intimately understands the challenges surrounding IVF because she underwent the process herself.
"[IVF is] incredibly hard when you are in it, your mind is constantly generating questions. I want to help ease that a bit, I want to communicate things I wish someone had said to me [during the process]," said Thompson, who also stressed that her program is for anyone that considers themselves a mother or is trying to become one. "We welcome cis and non-binary people all in the same room to discover what it means to be a mother at this point in time."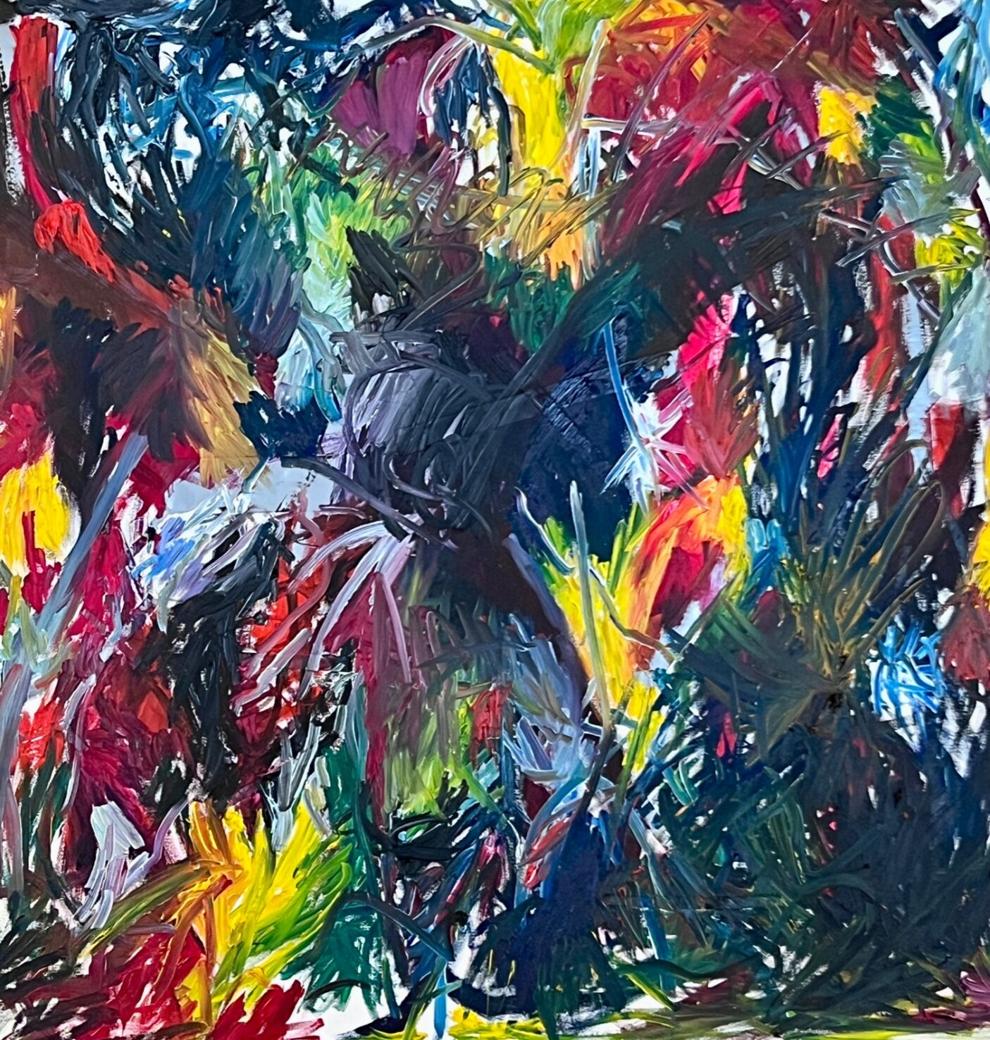 While she offers specific programming for mothers and motherhood, Breathing Space provides services for anyone hoping to reconnect with their creativity and invite play back into their lives.
For now, Breathing Space is an online program catering to groups and individual sessions. However, Thompson is already dreaming of the day when she can open a brick-and-mortar space filled with art and ongoing in-person workshops. 
Learn more
Breathing Space | Dr. Laura Thompson, LLC
What: Personalized stress-reduction coaching, meditation and expressive arts. 
Who: Laura Dickstein Thompson, Ph.D.
Where: Online or in-person in Pittsfield
Information and registration: breathingspace.art