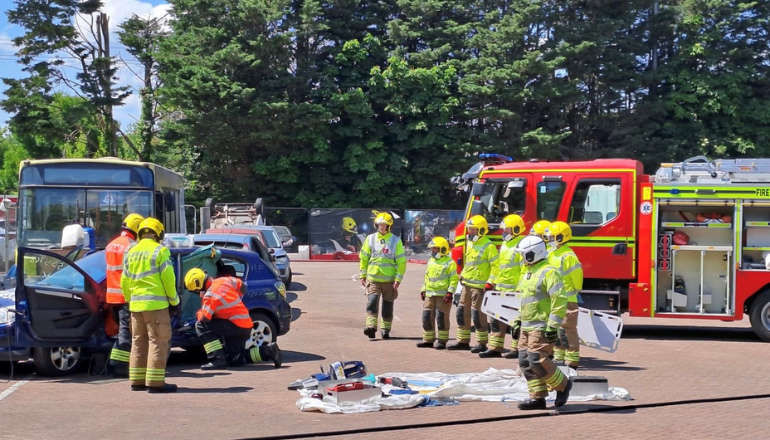 The latest recruits for the Isle of Wight's Fire Service completed their training yesterday (Thursday) with a graduation ceremony in front of friends and family.
The graduates commenced their training with the Learning and Development team back in February, where they undertook a programme which has prepared them for life as 21st -century firefighters.
Now skilled in the art of running out hoses, ladder drills and wearing breathing apparatus sets, the 13 firefighters are also trained to perform Immediate Emergency Care and deliver safety messages to their communities.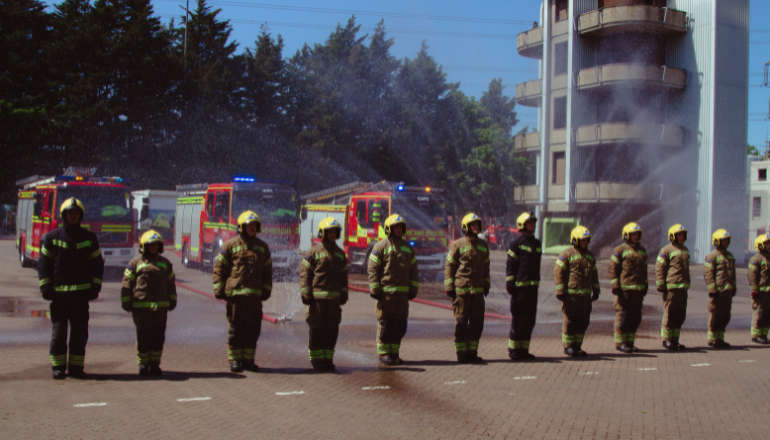 Station Manager for Learning and Development, Lacey Plumbley said:
"Today our firefighters are required to provide emergency medical care and deliver important safety messaging, as well as tackle fires and rescue casualties.
"Over the last 17 weeks our trainees have gone on an incredible journey together, displaying great professionalism and skill in order to reach this stage of their careers."
During their time with L&D the trainees took on a recruit's course tradition, a charity fundraiser.
Suffering the gruelling heat in full fire kit, the trainees climbed their ladders to surpass the height of Mount Everest.
Collectively they climbed the drill tower at SHQ more than 1,000 times, raising almost £2,000 for The Fire Fighters Charity.
Chief Fire Officer Neil Odin said: 
"This is a huge milestone in the careers of our trainees as they graduate to become our new firefighters.
"I witnessed firsthand the phenomenal character and standards which they display when I joined them on their charity fundraiser challenge last week.
"Today's graduates are ready to demonstrate our Service's values within our communities, working with their new teams on station they will be making life safer for people across Hampshire and Isle of Wight."