Peloton instructor Kirsten Ferguson will be off the Peloton schedule in the coming weeks as she recovers from an injury. She shared the news via Instagram.
The post is accompanied by a picture showing Kirsten on crutches.
In her post, Kirsten says:
Here is the tea…
I listened to my body. I listened to my doctors. I am healing. I WILL BE BACK!!
Three [Affirmations] while walking thru a storm:
1. I AM BREATHING
Strength and power come from the breath so I am making the active choice to breathe every step of the way.
2. MY EYES ARE WIDE OPEN
I am making the active choice to keep my eyes wide open because I have a feeling there is something that needs to be revealed to me during this time. There is something I would not have seen if I didn't go thru this.
3. I AM STILL STANDING & MOVING FORWARD
Will this be easy? No… but I am making the active decision to grow thru what I am going thru.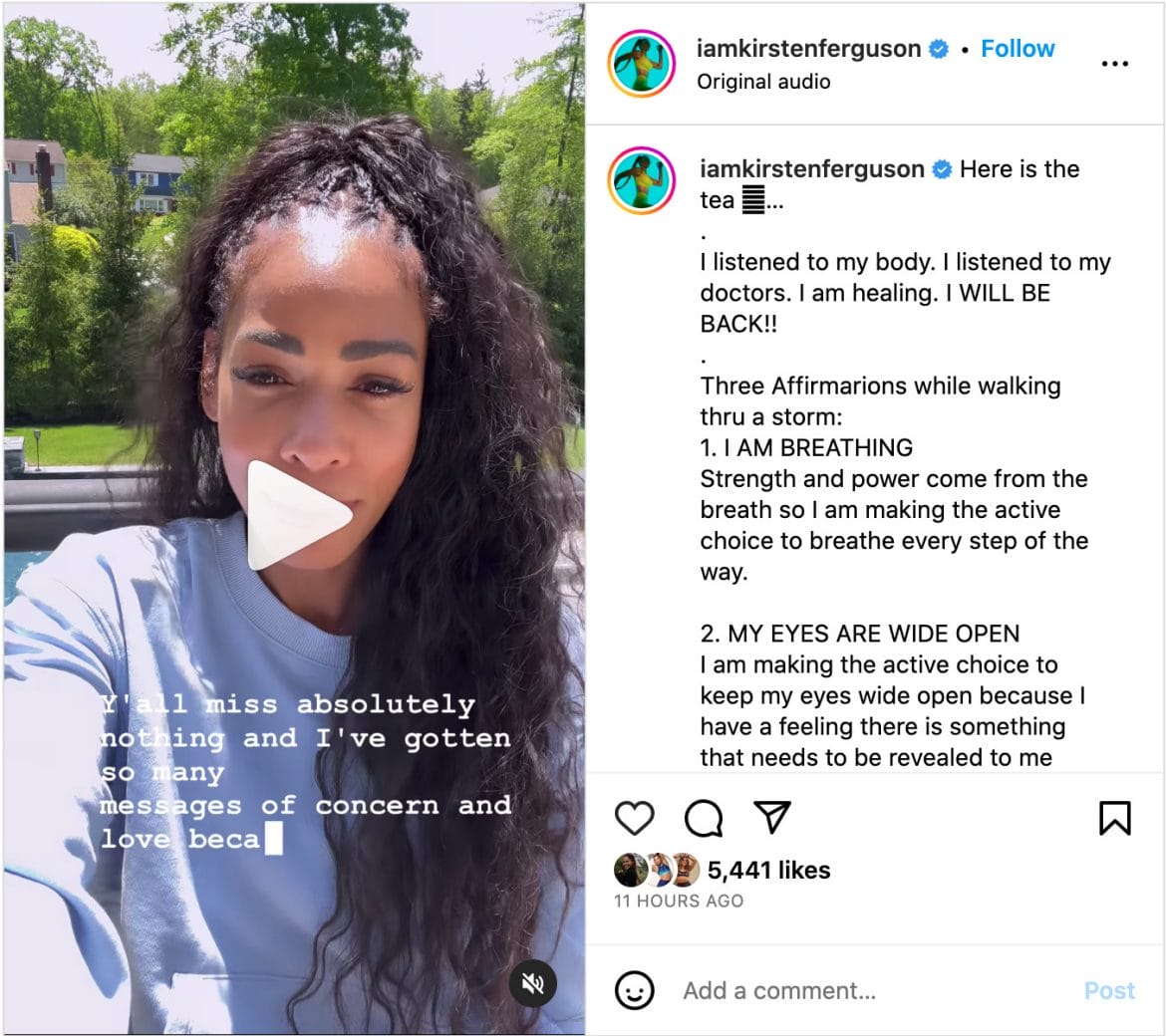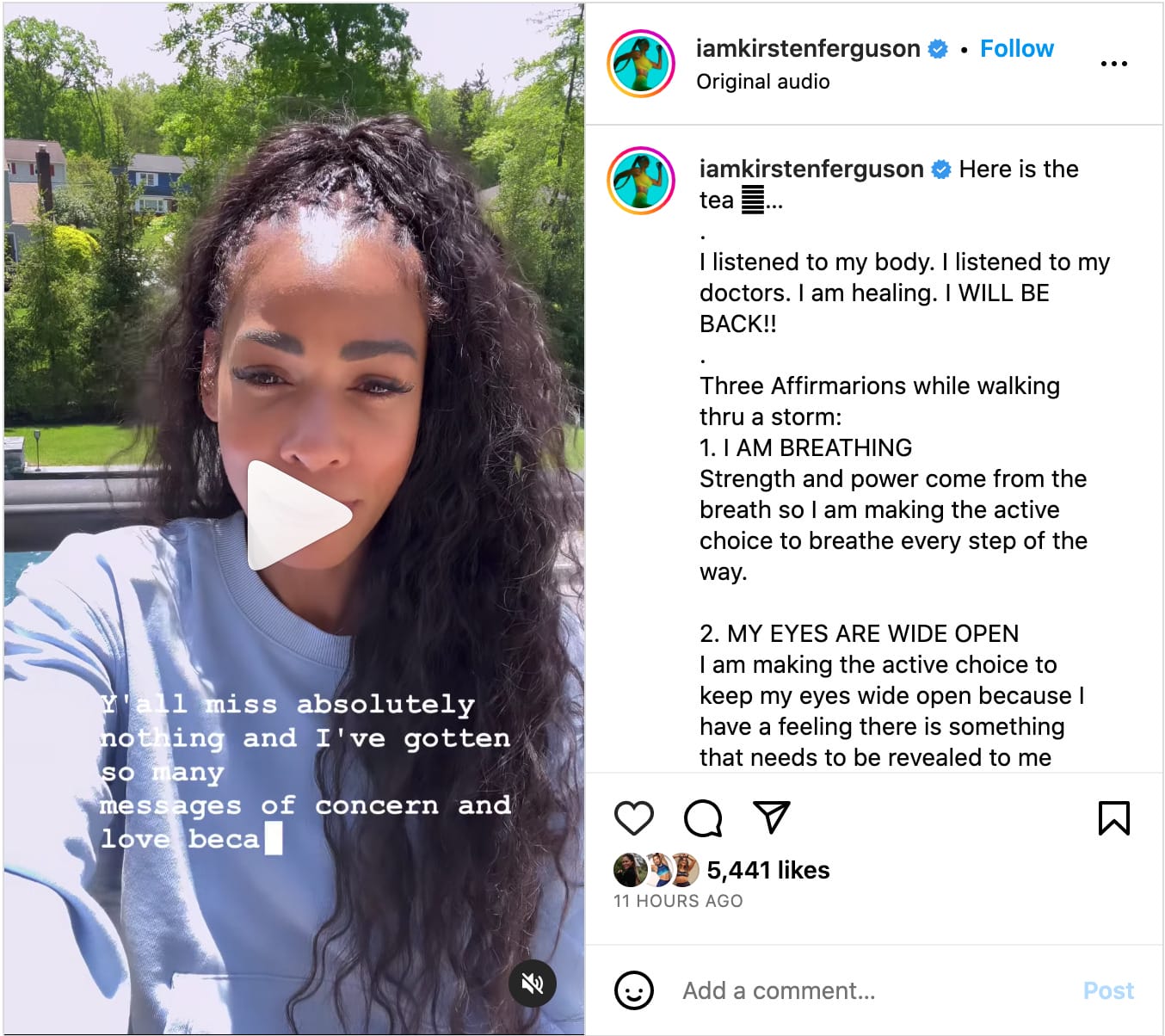 As Kirsten hinted, some members had been speculating about her absence from the live schedule.
In the video, Kirsten does not share the exact nature of her injury – she explains that she has "been moving in pain for awhile." In consultation with her doctors she decided to have a procedure done, which occurred on May 11. The procedure went well and she is on the road to recovery.
Kirsten shared that members can expect some pre-recorded on demand drops over the next few weeks while she is off the live schedule.
In addition to Kirsten, Adrian Williams is also off the live schedule as he recovers from an injury. He had surgery on his elbow in April and has not yet shared a timeline for his return.
We're wishing Kirsten a speedy recovery!
---
Want to be sure to never miss any Peloton news? Sign up for our newsletter and get all the latest Peloton updates & Peloton rumors sent directly to your inbox.