The Huawei Watch Fit 2 takes a wealth of features from Huawei's top-end devices like the Huawei Watch GT 3 Pro and GT Runner, and packs them into a fitness band with a screen worthy of a smartwatch that costs just £130.
Although I was left disappointed by some features' failings, the Huawei Watch Fit 2 still offers great value whether you're looking for a cheap smartwatch or sports watch. I rate it among the best fitness trackers available, and it's a notable alternative to the somewhat overrated Fitbit Charge 5.
Huawei Watch Fit 2: Price And Availability
The Huawei Watch Fit 2 is available now and costs £129.99 in the UK. There is no price or expected release date for the USA. That price puts it up against the Fitbit Charge 5, which is now available for £129.99 after launching with an ambitious RRP of £169.99.
Design And Hardware Specs
The Watch Fit 2 is a little squarer than the original Watch Fit, but still maintains more of a band style than most smartwatches. It has a 46mm case that's 10.8mm thick, with a 1.74in (44mm) AMOLED touchscreen. The watch has one button on the side which takes you back to the watch face, but it's primarily controlled with screen taps and swipes.
Whichever Watch Fit 2 you go for, it's a lovely-looking device and the screen is a notable upgrade on what you get from the Fitbit Charge 5, which has a 1.04in (27mm) display. The touchscreen responds without any lag and the raise-to-wake feature is reliable in picking up turns of the wrist if you don't choose to turn on the always-on display.
There are elegant, classic and active versions of the Watch Fit 2, which have different case materials and come with different bands. I tested the black active watch with a polymer case and silicone band.
It's a comfortable, lightweight watch to wear, and it is 5 ATM waterproof rated so you can swim and shower with it.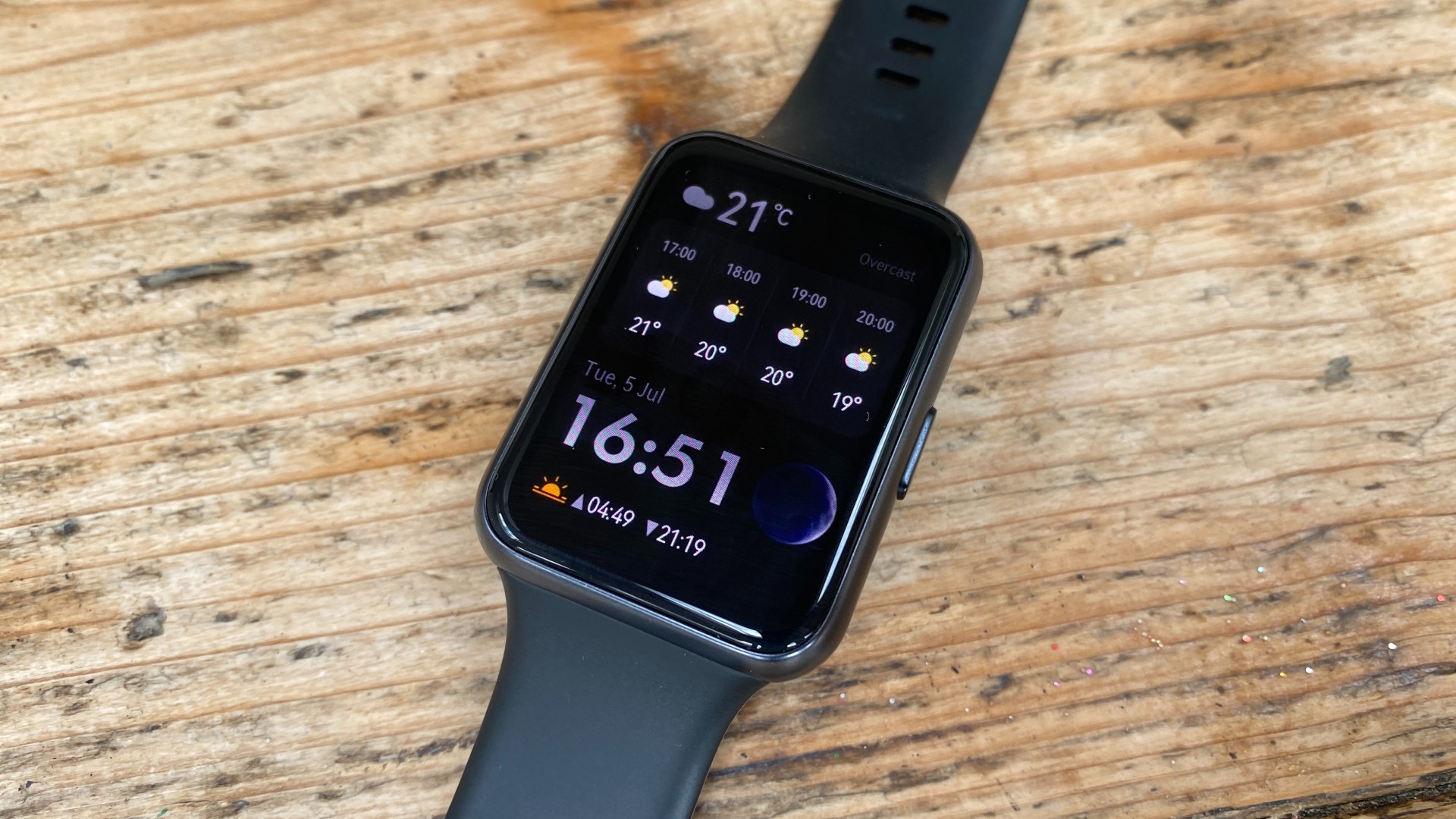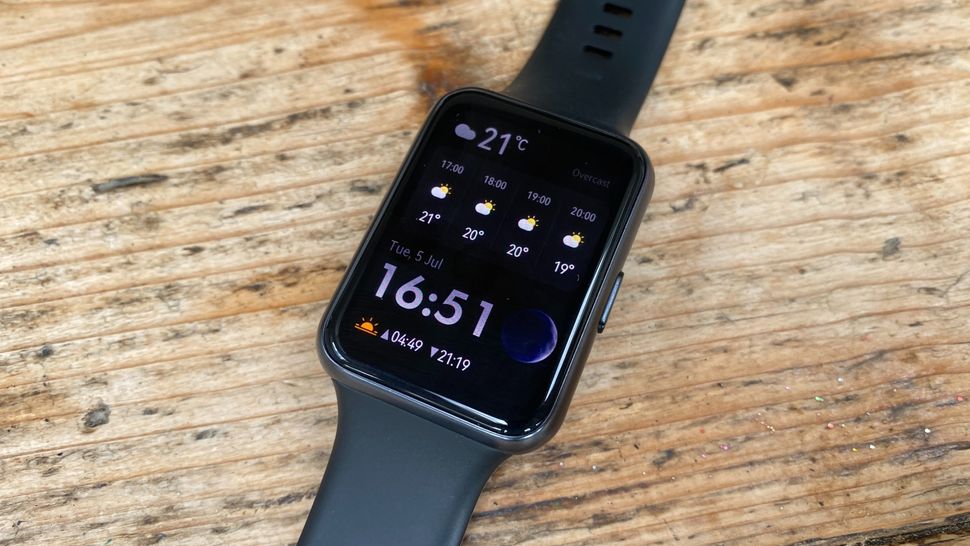 Activity And Sleep Tracking
The Watch Fit 2 tracks everything you'd expect it to throughout the day including steps, calories burned, distance covered, heart rate and blood oxygen saturation. It can also track your menstrual cycle, and will remind you to get up and move if you've been inactive for long periods.
For daily tracking you can use the rings display to keep tabs on active minutes, steps and hours with some movement in, which are counted towards targets. Alternatively you can opt for the more complicated healthy living "shamrock" which adds extra goals based around your sleep, hydration and doing breathing exercises. There's even a daily smile goal to hit too. It's a more holistic approach than simple step and activity targets, but I found it a little overbearing and preferred the simple rings system.
The accuracy of the activity tracking met my expectations, tallying with the recorded totals from other devices like Garmin's Forerunner 955 and Epix 2 watches.
In my experience Huawei devices excel at sleep tracking, providing detailed info about each night that's well explained in the partner app. You can also get a snapshot look at your sleep on the watch if you don't feel the need to pore over every stat measured. Testing the Watch Fit 2 against the very accurate Oura Ring 3, I found that it matched up pretty well on the time I spent asleep and the overall sleep rating each day.
Sports Tracking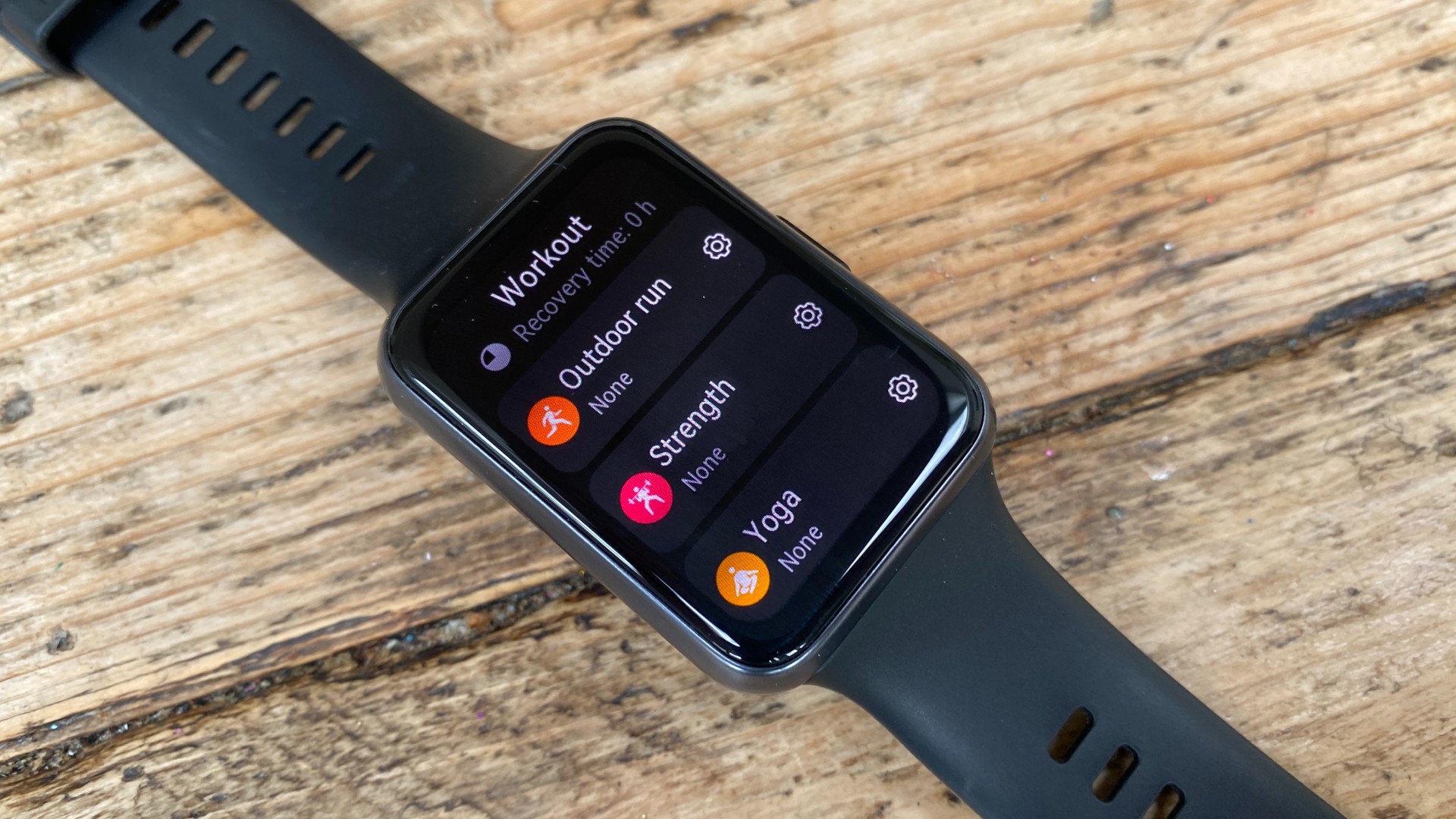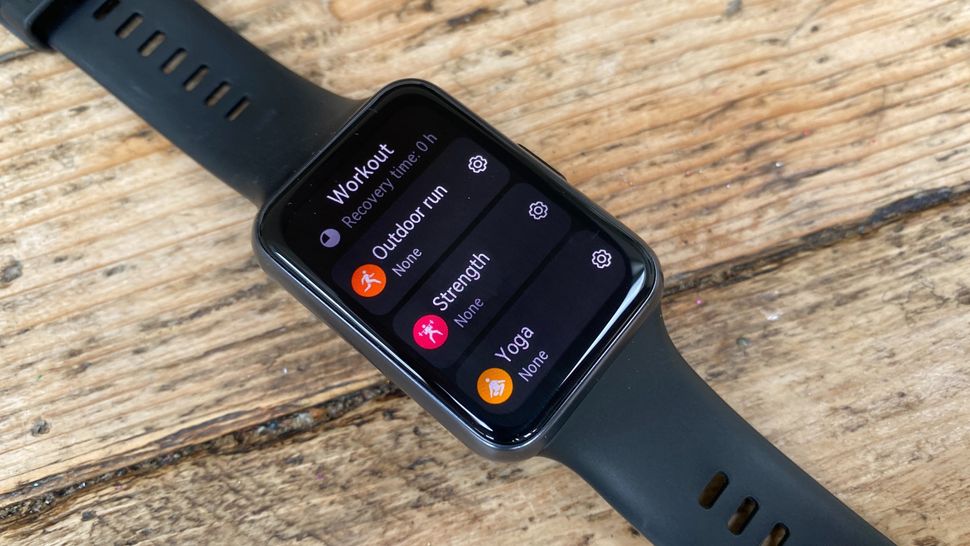 The Watch Fit 2 promises a lot on the sports tracking front. There are 97 sports modes, but runners get treated the best with detailed training insights including a rating of their running ability, plus guided training sessions and customisable training plans which you set up in the app and then beam to the watch to follow from your wrist. There's even a handy warm-up routine you can use before each run, with animations to follow.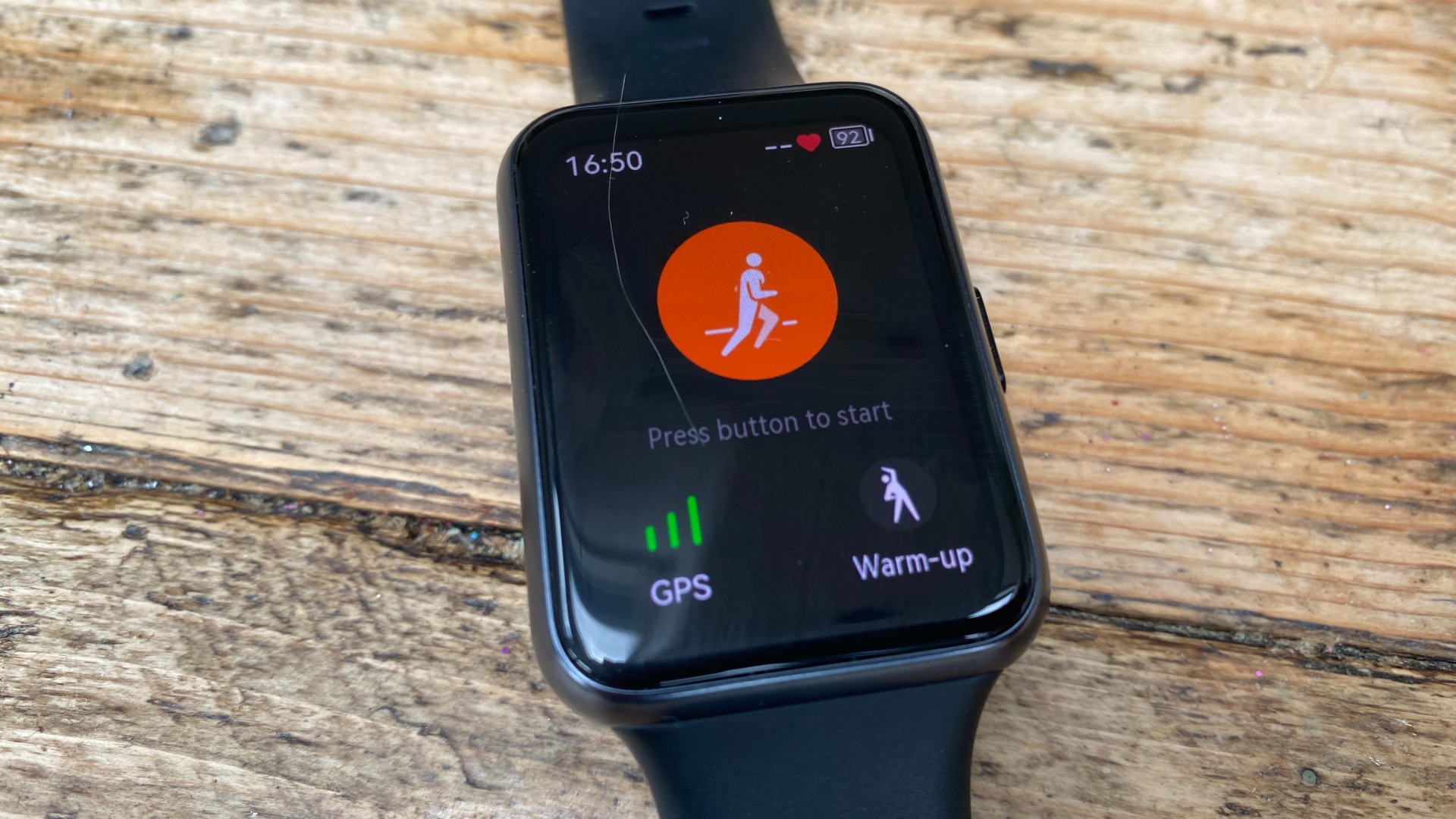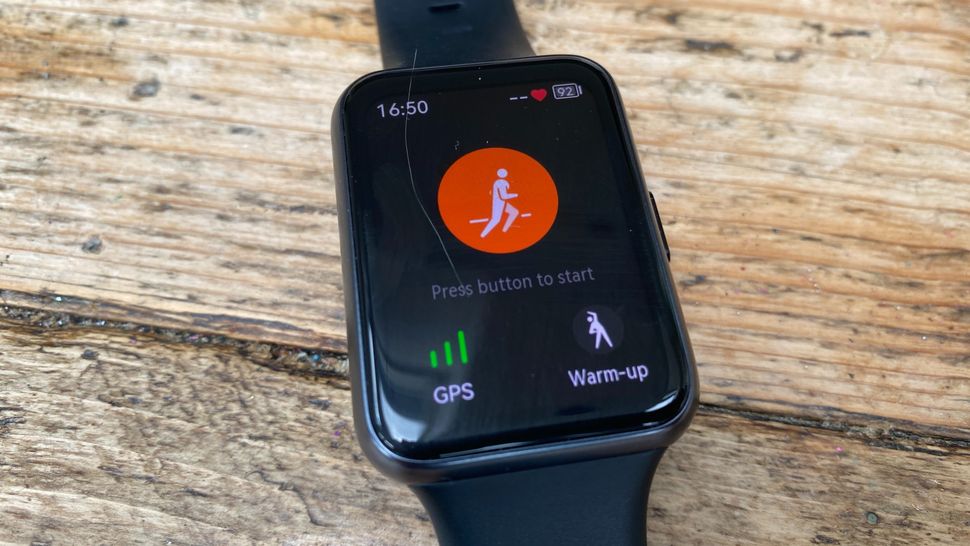 You can also customise the stats that show on your data screens during activities to an extent – it's not on the level of a true sports watch, but still, not something that's usually included at this price.
On paper I was pretty excited about the sports tracking capabilities of the Watch Fit 2 given its low price and sharp design, but it didn't perform well enough during my testing.
Despite the inclusion of multi-band GPS tracking that uses five satellite systems at once, which should produce accurate distance (and therefore pace/speed) tracking for outdoor activities, the GPS tracking was consistently short compared with other devices like the Garmin Forerunner 955 and Epix 2, which have been very accurate in my testing. You can see on the GPS tracks after a run where the Watch Fit 2 has cut corners or smoothed out loops, ending up with a shorter distance overall.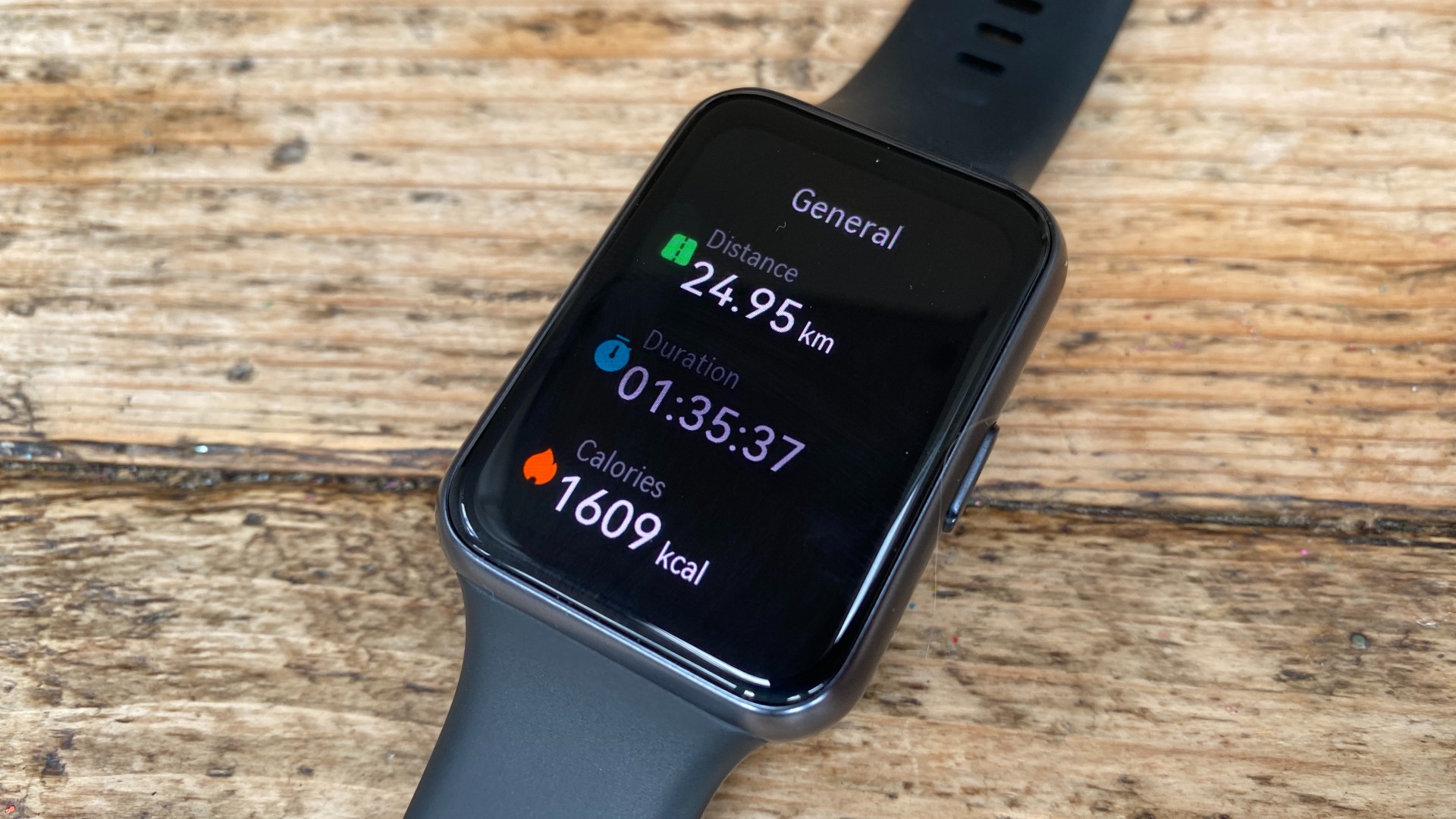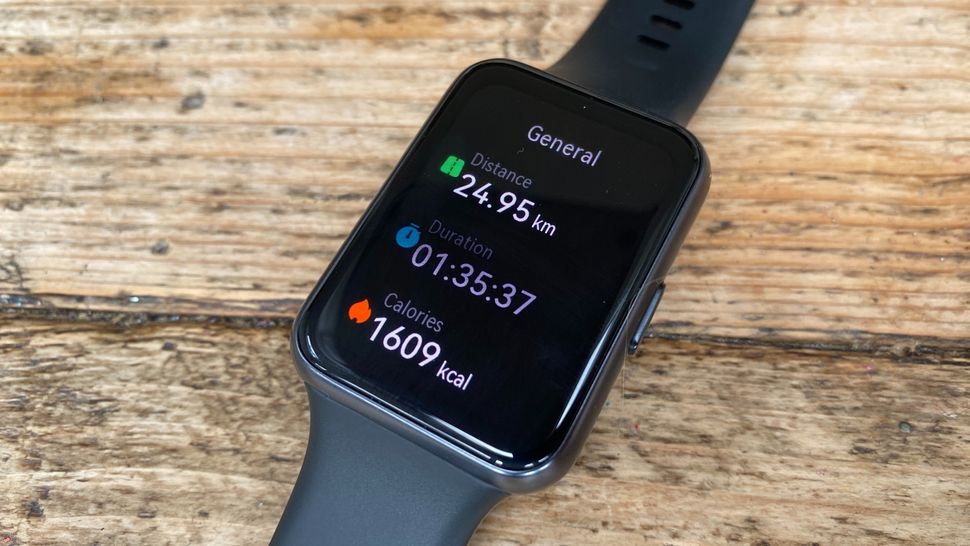 The heart rate tracking wasn't very accurate either. Even on easy runs at a consistent pace the Watch Fit often locked on to the cadence of my footsteps rather than my heart rate to return a reading that was way too high. You can't pair an external monitor to get more accurate heart rate readings either, which you can do on the latest Huawei Watch GT devices. That's a shame given the training analysis available on the Watch Fit 2, which is hamstrung by the dodgy HR readings.
I also used the Watch Fit 2 to track strength and yoga sessions, along with some bike rides, and for those sports where I have a more casual approach it did the job just fine. If you're a less obsessive runner than I am I expect it would be the same for running, but don't expect the performance of a sports watch.
Smart Features
The Huawei Watch Fit 2 has some useful smart features, but a lot depends on the phone you pair it with. If you have an iPhone you can't load music on the watch or use the AppGallery, and Huawei phone users in general get a better, more stable experience. 
There aren't many apps available in the AppGallery even if you can access it, and sharing activities with third-party apps like Strava involves using another app called HealthSync – you can't do it directly from the Huawei Health app.
You can load routes on the watch to follow as a breadcrumb trail during activities, and the weather forecasts and notifications support on the watch are both well done. For its price the Watch Fit 2 offers a good amount of smart features if you're using an Android or ideally Huawei phone, but it's not a true smartwatch by any means.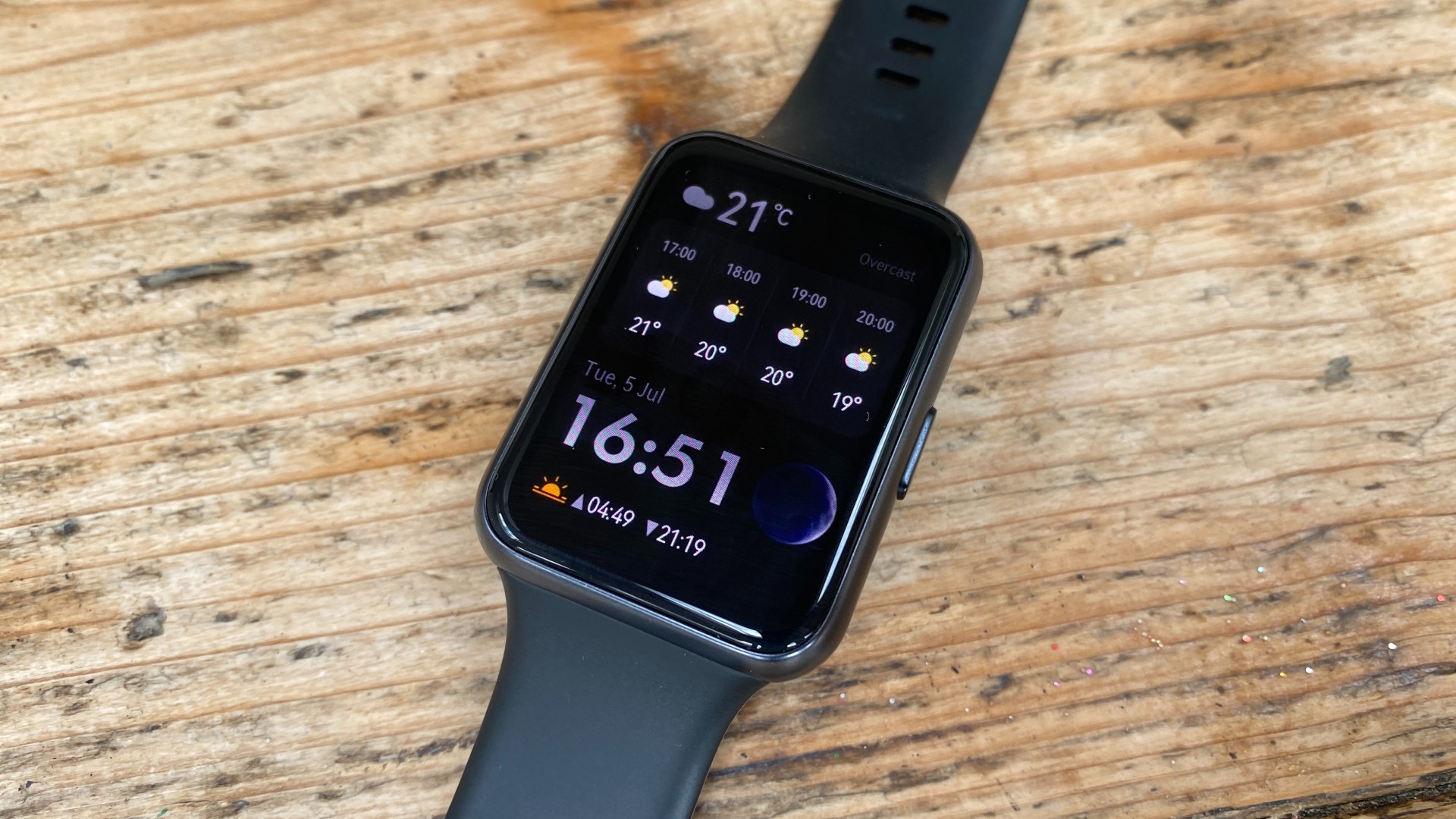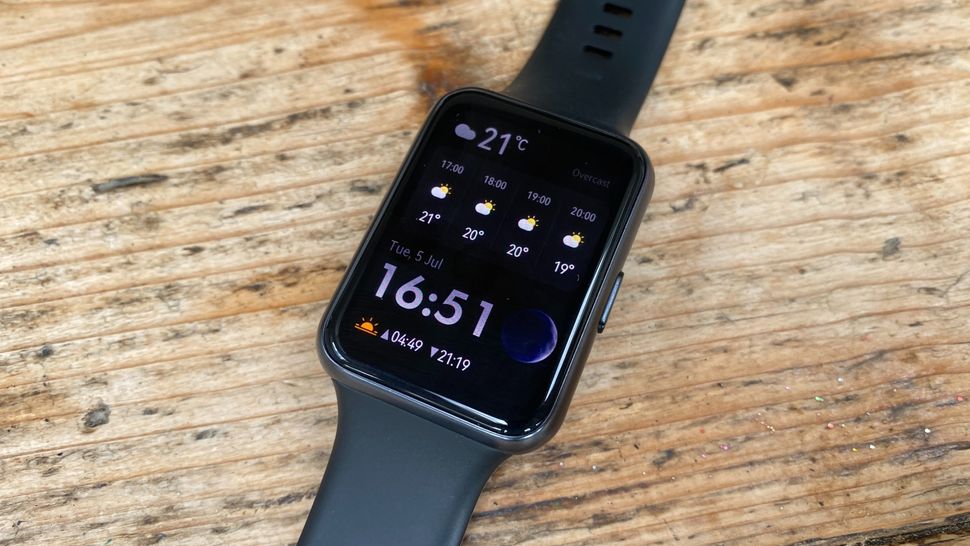 Battery Life
Huawei lists the battery life of the Watch Fit 2 as 10 days with typical use or seven days with heavy use. I'm a heavy user, mainly because I use the battery-intensive GPS every day to track runs, and it lasted me around five days on a charge with the display set to raise-to-wake outside of activities and always-on during workouts. It's pretty good battery life for a device this small with such a bright and large screen, and it would easily last a week with less intense use.
Is The Huawei Watch Fit 2 Worth It?
The Huawei Watch Fit 2 is not without its problems, but it's a very good fitness tracker for £130. The health tracking falls short of rivals like the Fitbit Charge 5, which can take an ECG, but the Watch Fit 2 offers an awful lot of value with features like breadcrumb trails, a strong battery life and top-notch sleep tracking, all wrapped up in an attractive frame.
If you prefer the look of a band to a watch and want something that does a good job of tracking activity and sleep, while also being fine for casual sports tracking, the Watch Fit 2 fits the bill.