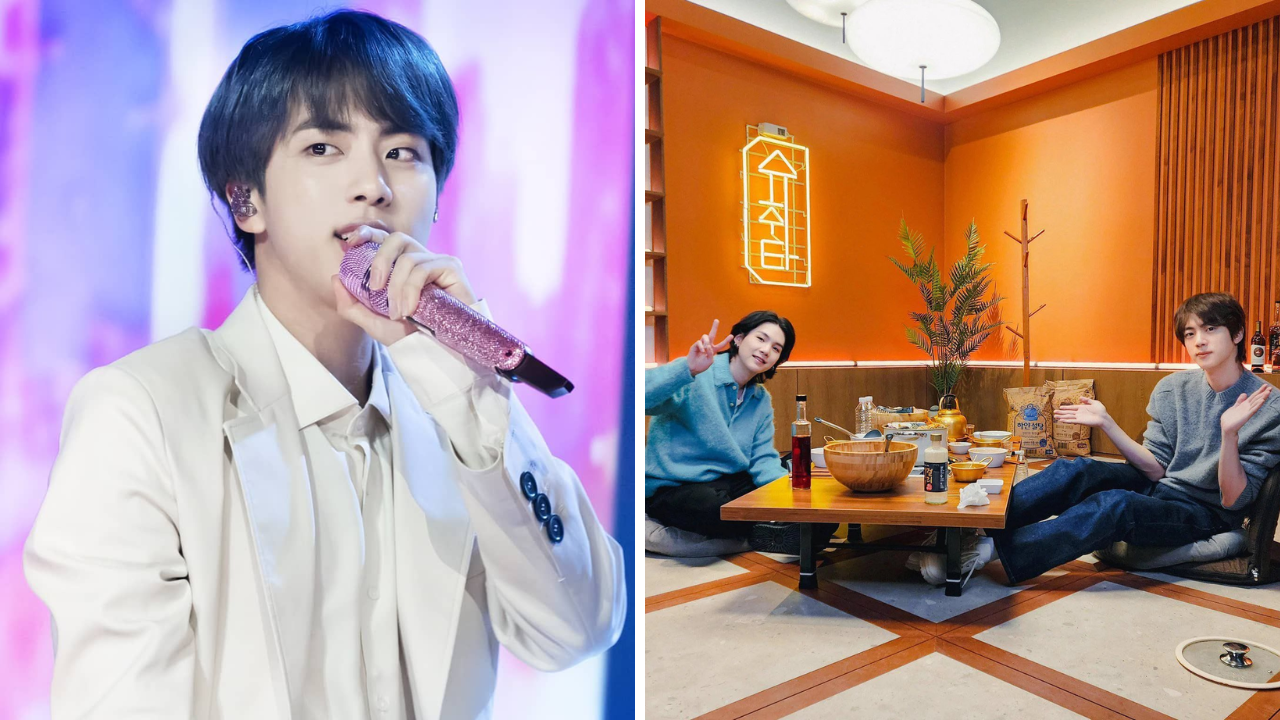 BTS' Jin hated singing live (Credit: Twitter)
KEY HIGHLIGHTS
In Suga's Suchwita episode, Jin revealed his hatred for live singing
Suga, known by his stage name Agust D, has started his first solo world tour
Jin is currently serving his mandatory military enlistment following the release of his solo album, The Astronaut
Suga
of
BTS
has at last released the Suchwita episode starring
Jin
and J-hope. The trio discussed the past, present, and future of BTS from the start of their 2018 disbandment to disclosing their future goals. Well, it was Jin's comment that truly stuck out!
BTS' Jin Reveals He Hated To Sing Live!
Talking about his hatred for singing live during their debut years, Jin said, "When we first debuted I hated singing live. Singing while dancing is so hard." He recalled how RM, Suga and J-hope pointed on the importance of singing live, and went on saying how they improved a great deal over the years. "Now, even when we are running around, we can sing without having to control our breathing.", added Jin.
Suga also joined him and couldn't help but pointed out that how challenging singing live was for them during their debut. "Remember what we used to do before? Before singing our part we would run in place for 10-20 seconds. We would wear masks to sing live, the kind that athletes wear, that makes it harder to breathe and brings up your heart rate," added Suga.
Suga And Jin On Their Professional Fronts
Suga, going by the stage name Agust D, started his first solo world tour after releasing his highly anticipated album D-Day on April 21 and his pre-release track People Pt 2 featuring K-pop singer IU. In addition, Suga and Halsey collaborated on a song for Diablo IV's OST three years later.
Jin is curently enlisted for his required military service after releasing his solo album The
Astronaut
.