Ke Huy Quan is dominating the film industry with his performance in one of 2022's best movies, Everything Everywhere All At Once. Quan is pretty well-loved by audiences, and mostly because they love a stellar comeback - although some might argue he never left.
RELATED: 10 Highest-Rated Movies Since 2020 So Far, According to IMDb
For anyone unfamiliar with Quan, he often performed under the name Jonathan Ke Quan and starred in a variety of features and series. His career didn't just begin - he's been gracing silver and TV screens since the 1980s. Some of his projects are well-rated, while others leave more to be desired, but his career has been interesting nevertheless.
10
'Breathing Fire' (1991)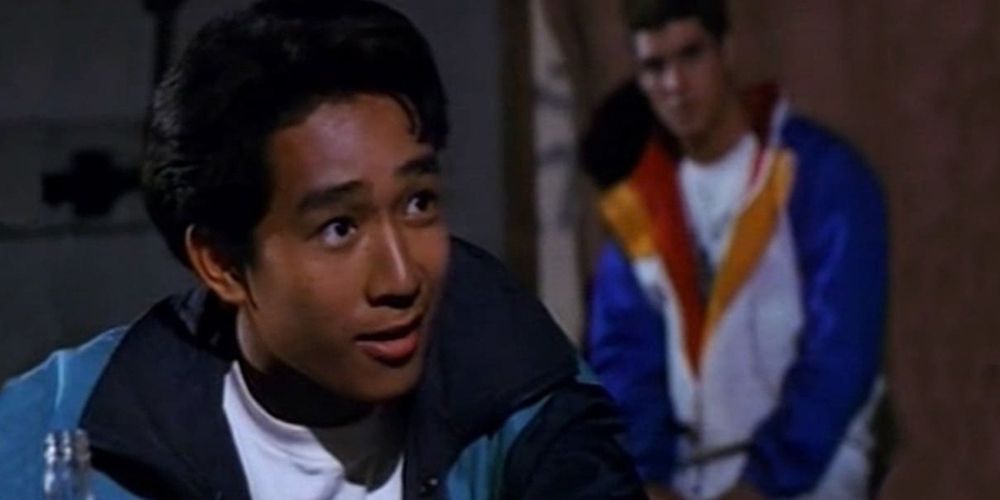 IMDb rating: 5.1
Starting with a typical early-90s action B-movie, Breathing Fire was one of Quan's martial arts projects. He's presented in the trailer as "Jonathan Ke Quan, of Indiana Jones Temple of Doom and Steven Spielberg's The Goonies" as one of the three leads. He stars opposite Bolo Yeung, one of the most revered martial arts stars in film.
Objectively, Breathing Fire is ridiculous. It has Karate Kid-inspired kung fu montages, and the characters break into dancing while doing very random things (such as painting walls). However, these types of movies are revered by people who enjoy a great action comedy (even if it wasn't meant to be one). Quan's display of fitness and a more than decent acting range for what he was given set him up as a great lead.
9
'Encino Man' (1992)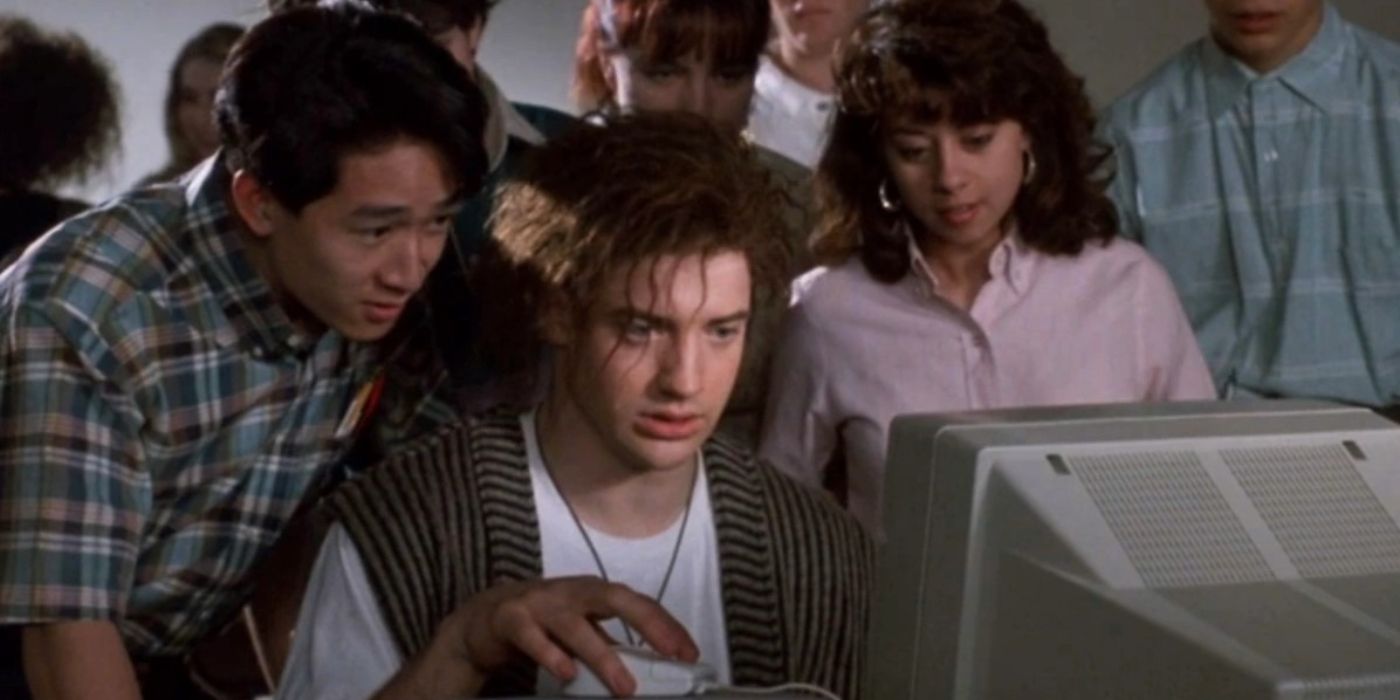 IMDb rating: 5.8/10
Fans may not know that Brendan Fraser and Ke Huy Quan starred in a movie together - Encino Man. This wasn't the best-rated project for either, but it's universally loved by fans of both. Encino Man is the quintessential college comedy for fans who grew up watching the likes of Fraser, Pauly Shore and Sean Astin.
RELATED: 10 Burning Questions We Have Going Into Awards Season
Ke Huy Quan stars as Kim, and his role is merely episodic, but it remains memorable as Link (Fraser) defends Kim from a couple of bullies, making him a friend in the process. These two haven't forgotten each other, even after Encino Man turned 30 last year; the two actors shared an embrace at this year's Critics Choice Awards.
8
'Finding 'Ohana' (2021)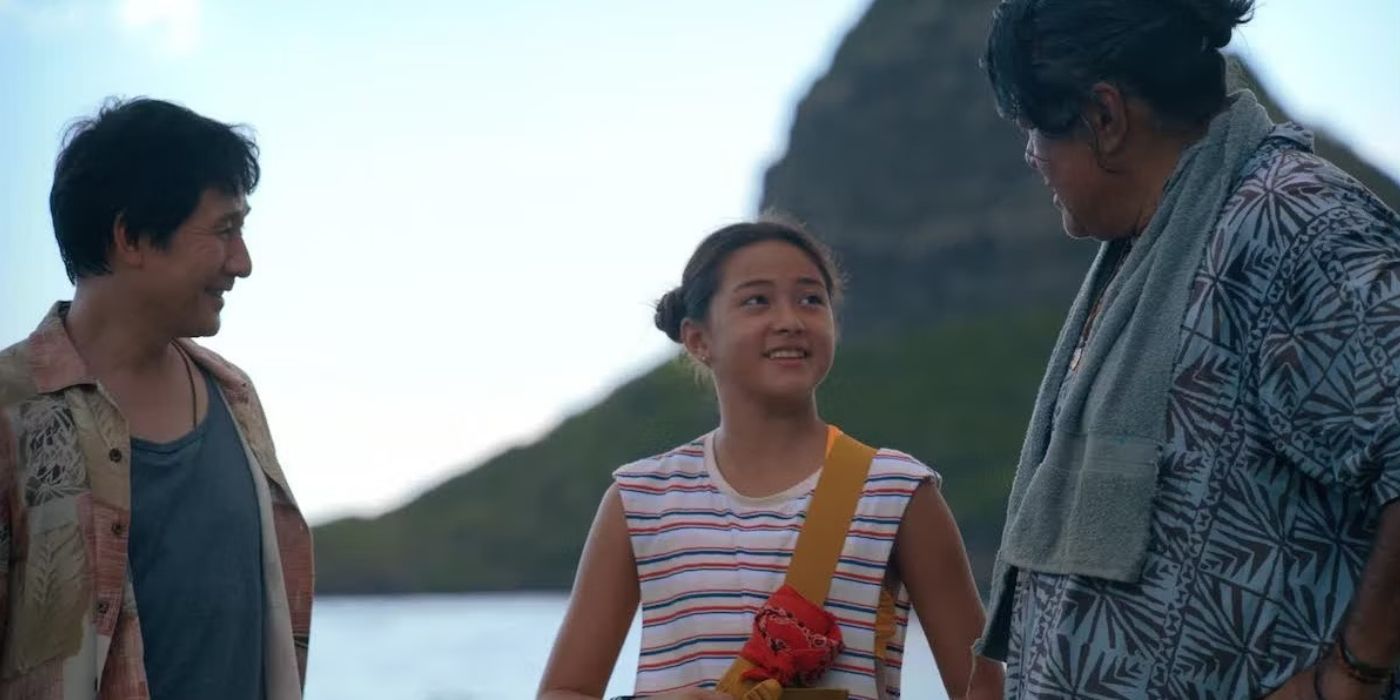 Finding 'Ohana was Netflix's attempt to revive the charm of The Goonies, and although the child actors in it are charismatic, the movie falls flat in some aspects. This isn't to say it's bad, but comparing it to the legendary adventure is a bit reaching.
Still, Ke Huy Quan embraced The Goonies inspiration and starred as George Phan in Finding 'Ohana. The great part is seeing Hawaiian families and their connection, and the beautiful landscapes of the island. It's a nice adventure to watch on a lazy afternoon, and Quan's appearance is among the most memorable details of the film.
7
'Second Time Around' (2002)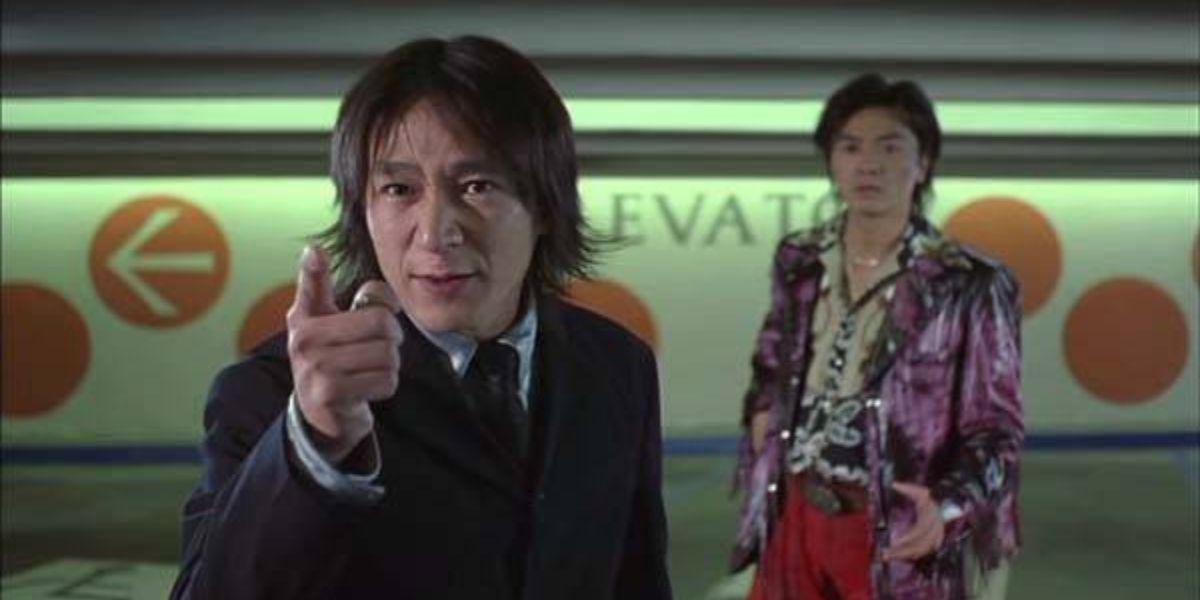 IMDb rating: 6.4
Although this is another one of Quan's episodic roles, Second Time Around would have worked better if he was in it just a little bit more. Nevertheless, the movie works well with some decent acting and a fairly convoluted, but entertaining premise.
RELATED: 10 Best Adrenaline-Pumping Hong Kong Action Movies Not Directed By John Woo
The movie is about a man who believes he can become a hot shot in Las Vegas, but things go really wrong at one point. However, he repeatedly goes back to the same day, trying to change the outcome of his first attempt. It's Groundhog Day for gamblers, and although it can get jumbled at times, it's basically a romantic comedy.
6
'Head of the Class' (1990 - 1991)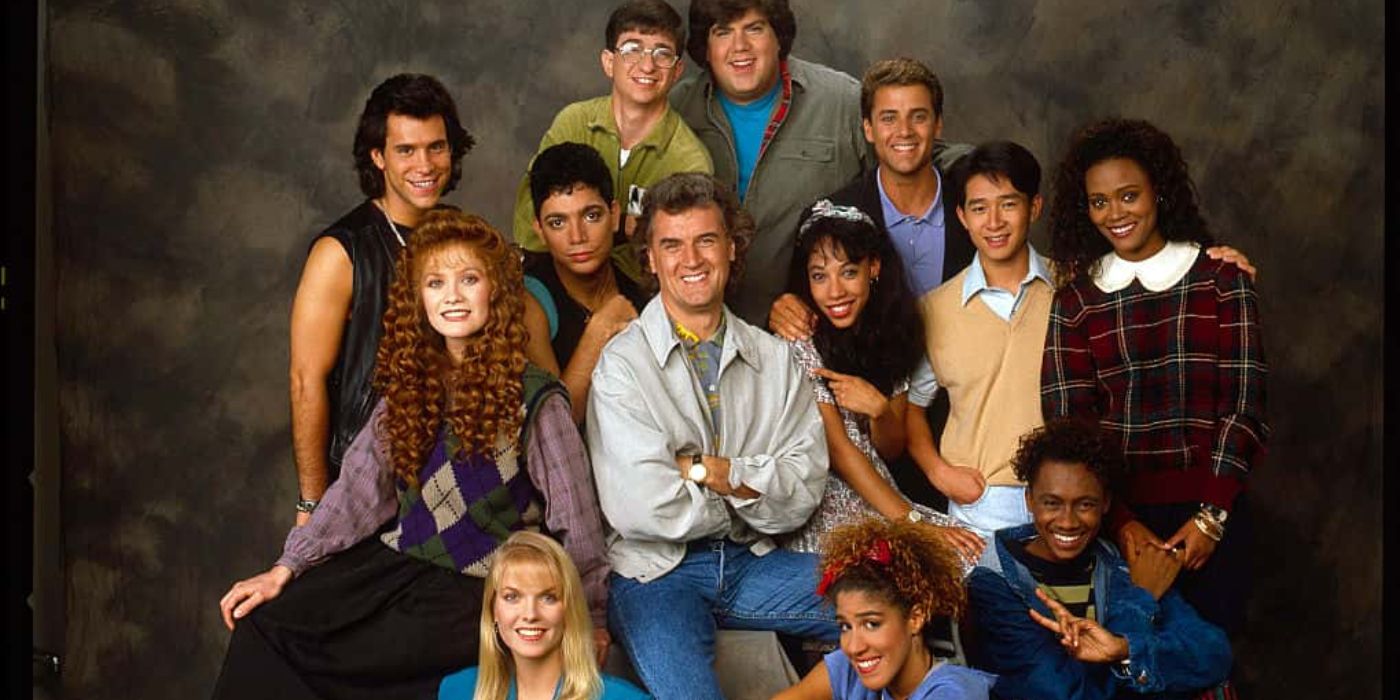 IMDb rating: 6.6
Head of the Class is one of the TV projects Quan starred in; out of 114 episodes between 1986 and 1991, Quan appeared in 27 during 1990 and 1991. Head of the Class was a popular sitcom about a group of extra talented students preparing for the Academic Olympics.
When season five premiered, Billy Connolly was the quirky teacher, and Ke Huy Quan played one of the students. Robin Givens was also among the student roster, and many people loved the show since each student reflected a "nerdy" quality they were able to connect with.
5
'Nothing Is Easy' (1986 - 1987)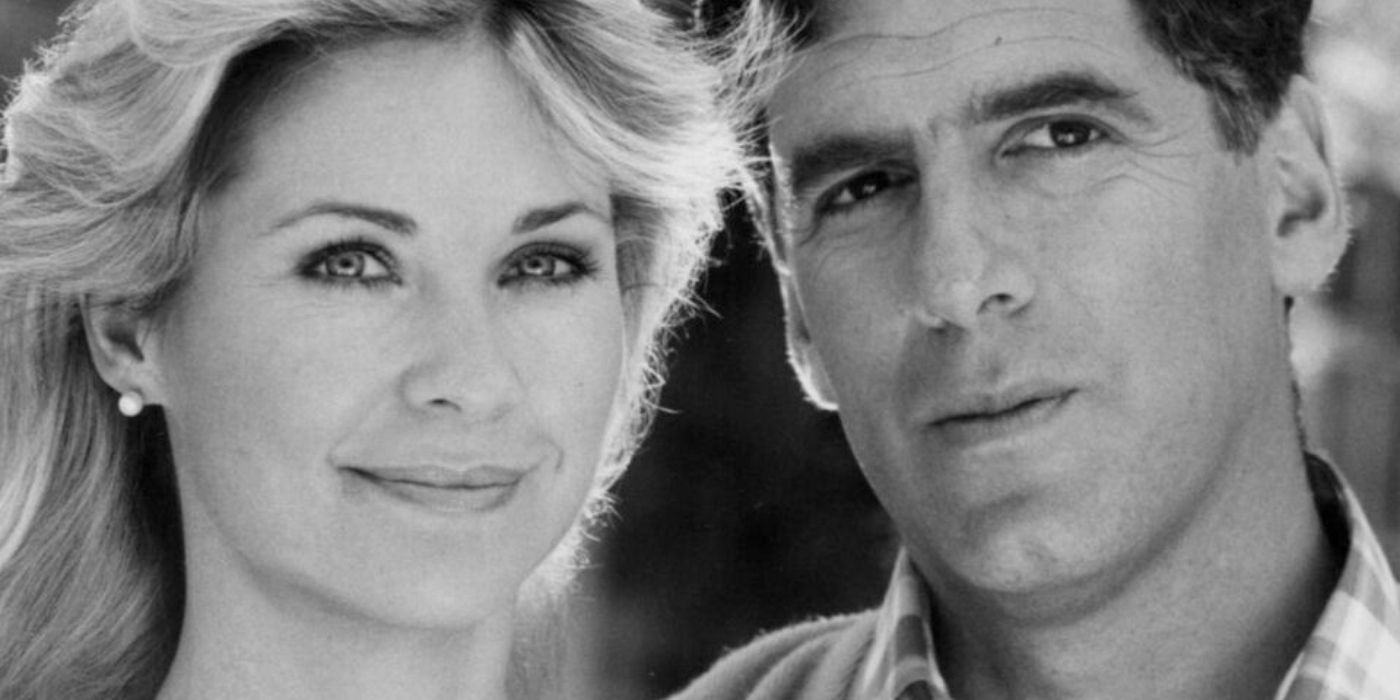 IMDb rating: 7.0
Nothing is Easy is another sitcom where Ke Huy Quan starred young, and this time, he was one of the children in the Randall household. The Randalls didn't think they could have children of their own, so they start adopting kids in need. It's a pretty standard couple-with-kids comedy sitcom, and it starred a multitalented cast lead by Elliott Gould.
Still, the show suddenly changed cast and concept after Gould left, and it simply didn't feel the same. Instead, the show lasted for only two seasons. Quan played Sam, one of the Randall family's adopted children. The rating for the show is decent, although most likely because of Gould's presence; the rest of the cast did their best to salvage the premise, which was pretty straightforward but entertaining.
4
'Indiana Jones and the Temple of Doom' (1984)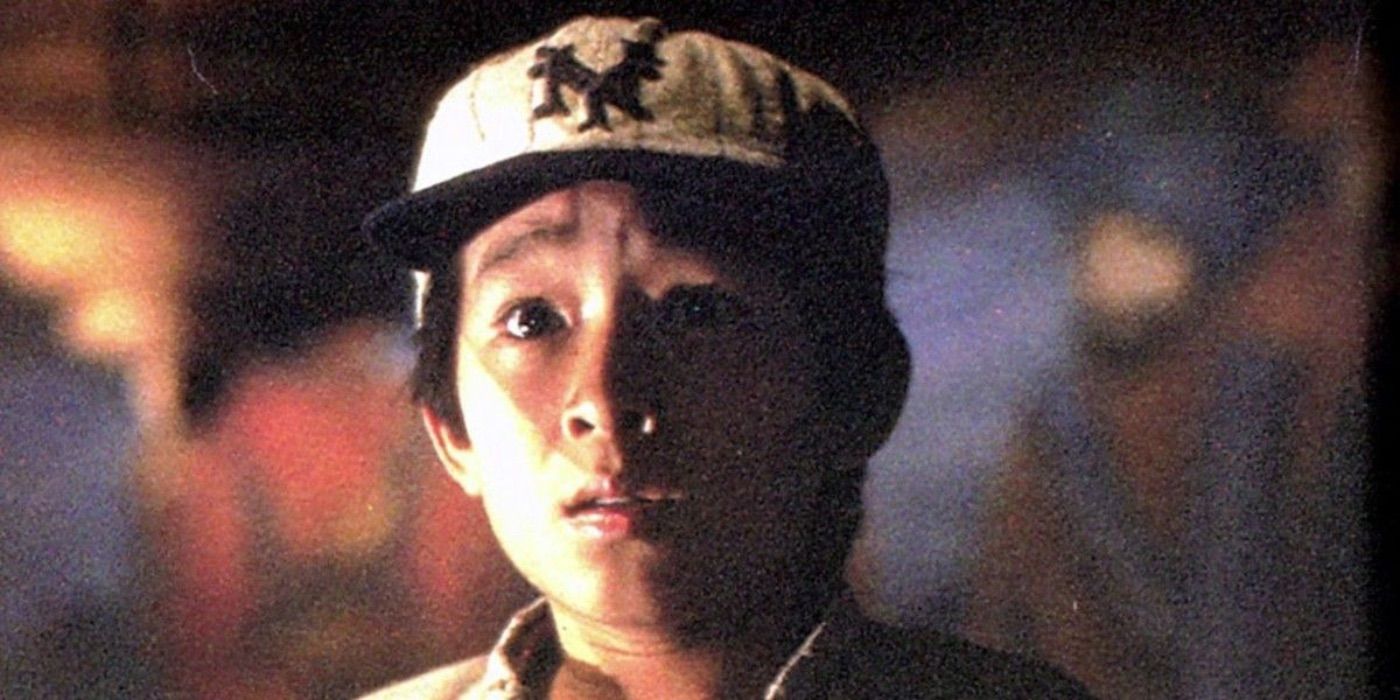 IMDb rating: 7.5
The first ever credits given to Ke Huy Quan on his IMDb page include Indiana Jones and the Temple of Doom. This highly popular action adventure made Harrison Ford the action star of the 1980s, and gave Quan his long-lasting fame. For anyone that doesn't remember Quan in this movie, the explanation is simple - he was a child at the time.
RELATED: Steven Spielberg's 10 Highest-Grossing Movies, Ranked By Box Office Earnings
In Temple of Doom, Ke Huy Quan played Short Round, Indy's faithful right-hand man (boy?). Quan and Ford worked so well as a team of adventurer misfits, and had a great on-screen chemistry, similar to an older-younger brother dynamic. Although 38 years older than in Temple of Doom, Quan kept the same on-screen energy and remained recognizable since his first role.
3
'The Goonies' (1985)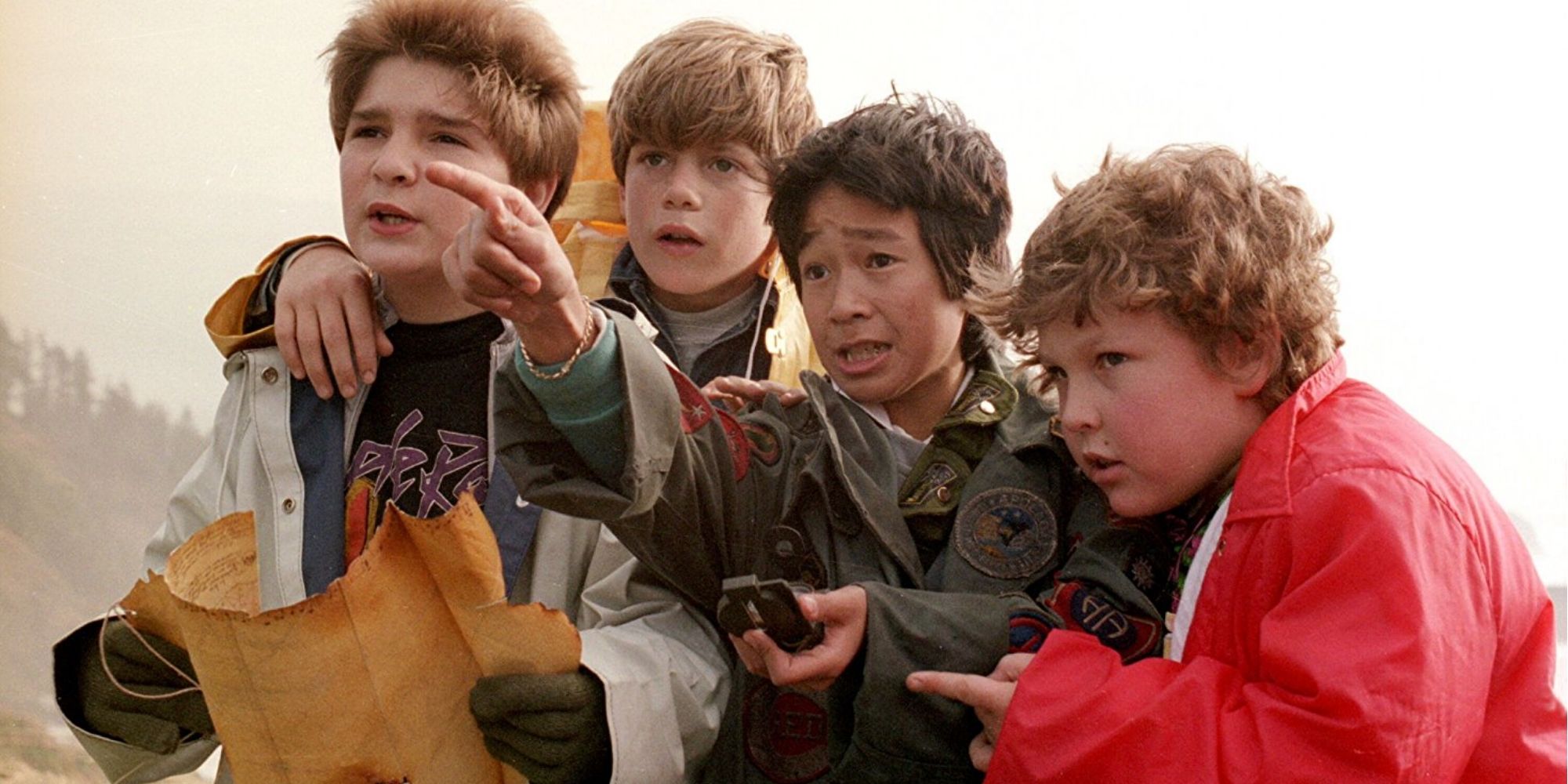 IMDb rating: 7.7
Sean Astin and Ke Huy Quan met again on the set of Encino Man, but only after starring in what's deemed the quintessential adventure movie of the 80s - The Goonies. Steven Spielberg likely had a lot to do with Quan being cast here, since he directed Temple of Doom just a year prior. But there's no denying Quan's talent had a massive part in his selection, since he's probably the most memorable Goonie member.
Quan played Data, the handy, tech-savvy kid in the Goonie squad, whose signature look included a trench jacket with badges, and a belt full of tools and gadgets - who could forget his awesome flashlight belt? Data was so darn cool that he even had his own theme song.
2
Everything Everywhere All at Once (2022)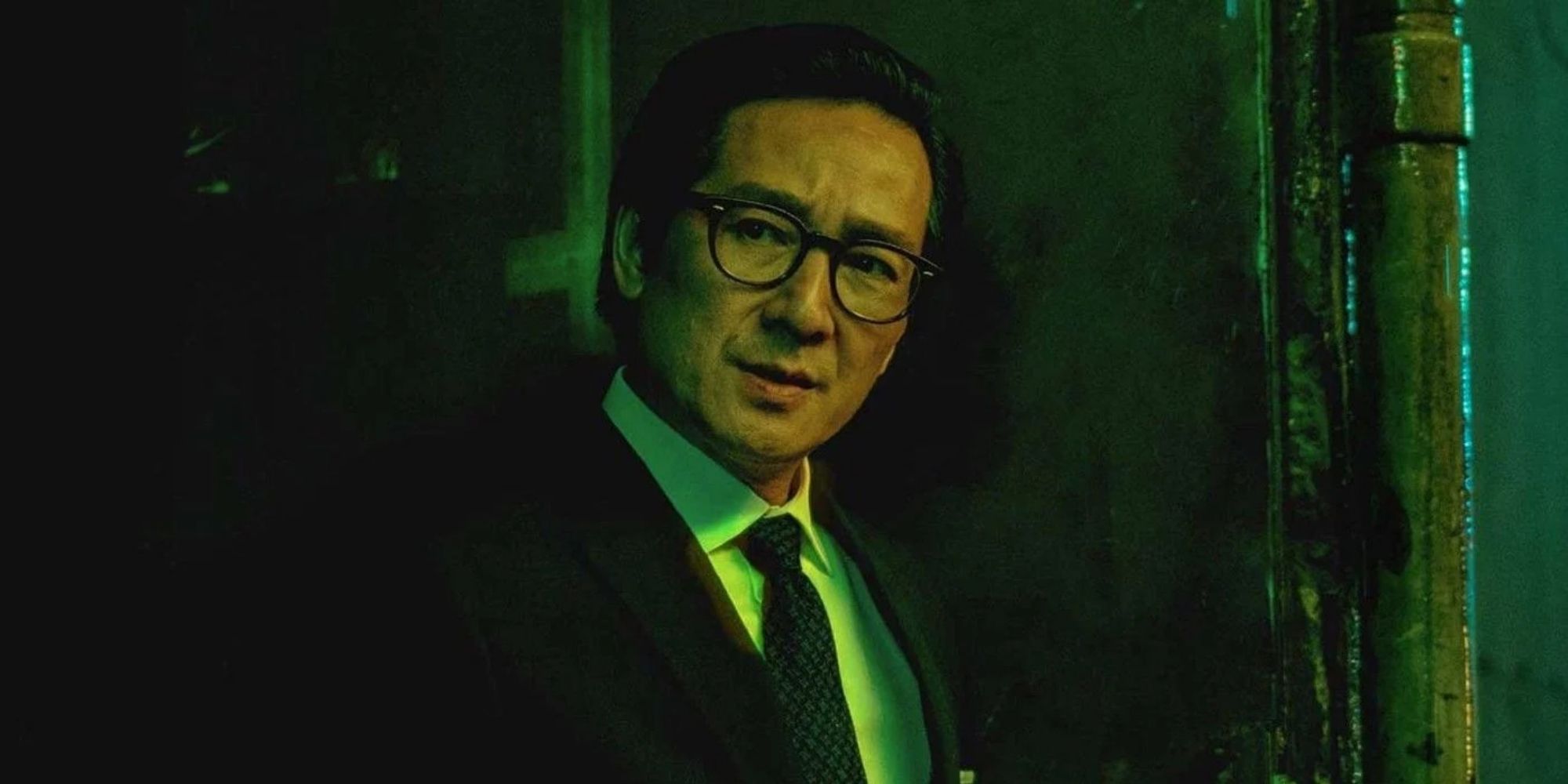 IMDb rating: 8.0
Ke Huy Quan was probably going to stay remembered as Data for a long time; that was until Everything Everywhere All At Once happened. Not only is EEAAO among the best movies of 2022, it has some of the best performances of the year. Quan plays Waymond, the man who seems to have lost his spark in the eyes of his wife Evelyn (Michelle Yeoh).
However, when Evelyn starts experiencing unusual things, Waymond turns out more heroic and brave than ever. This fantastically weird and beautiful film was the right project for Quan. Just when the world had no idea it needed a Waymond Wang - he appeared. Quan is still Data, but he's more Waymond now, and that's great in everyone's book.
1
'Loki' (2022-)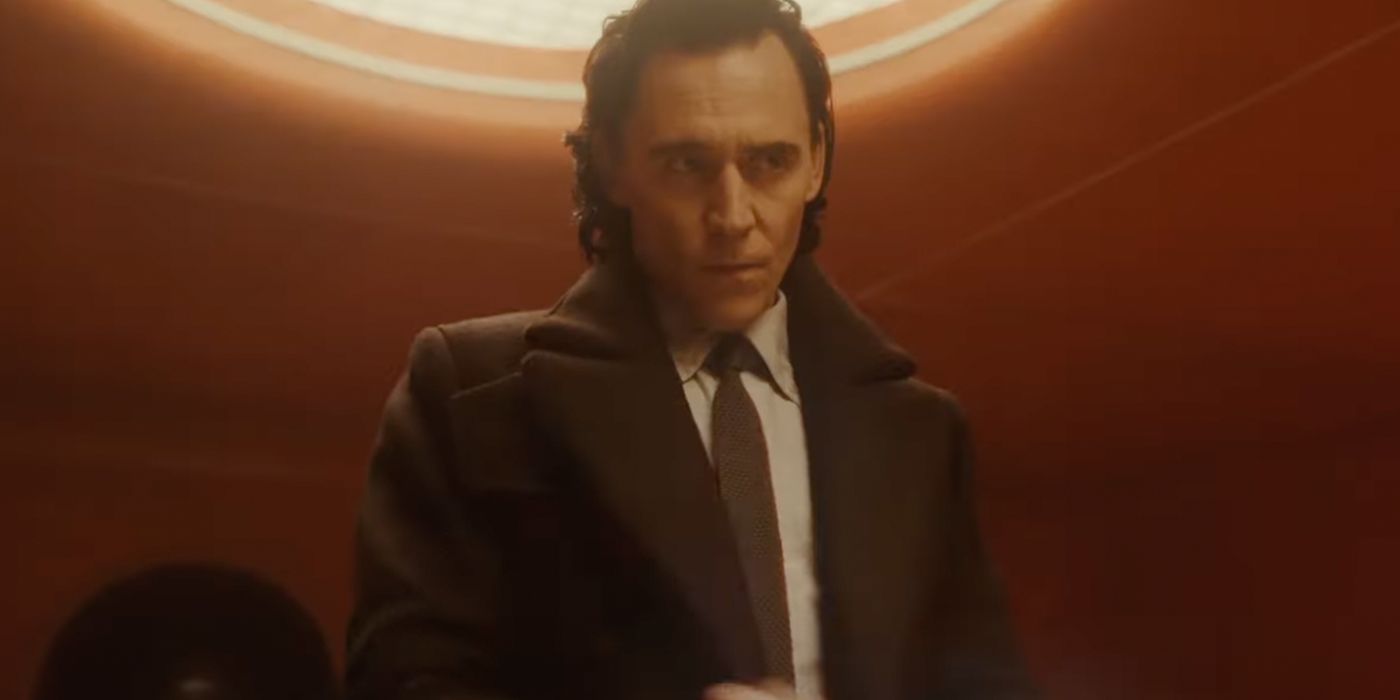 IMDb rating: 8.2
Finally, Loki season 2 is still in production, but Quan got a well-deserved spot in one of Marvel's best series of last year. The show currently stands at 8.2 on IMDb, so here's hoping Quan's presence can improve the scores even more. Interestingly, Quan said in an interview that he was personally invited by Kevin Feige to join the MCU.
When he gave the interview, his role was still unknown, but according to most recent MCU Covered news from Twitter, it is said he "will reportedly be called 'Oroborus,' will also go by the nickname "B-O," a character in charge of tech at the Time Variance Authority (TVA)." This is exciting for Loki and Quan's fans - it's time to see what the MCU has in store for him.
NEXT: Top 10 Genre-Bending Movies to Watch If You Liked 'Everything Everywhere All at Once'