When the virus sent the country into hibernation, the Fauquier library, nonprofits, churches and other service organizations became masters of improvisation. Here's how several pulled it off and what they're doing now.
Getting Habitat for Humanity back on the beam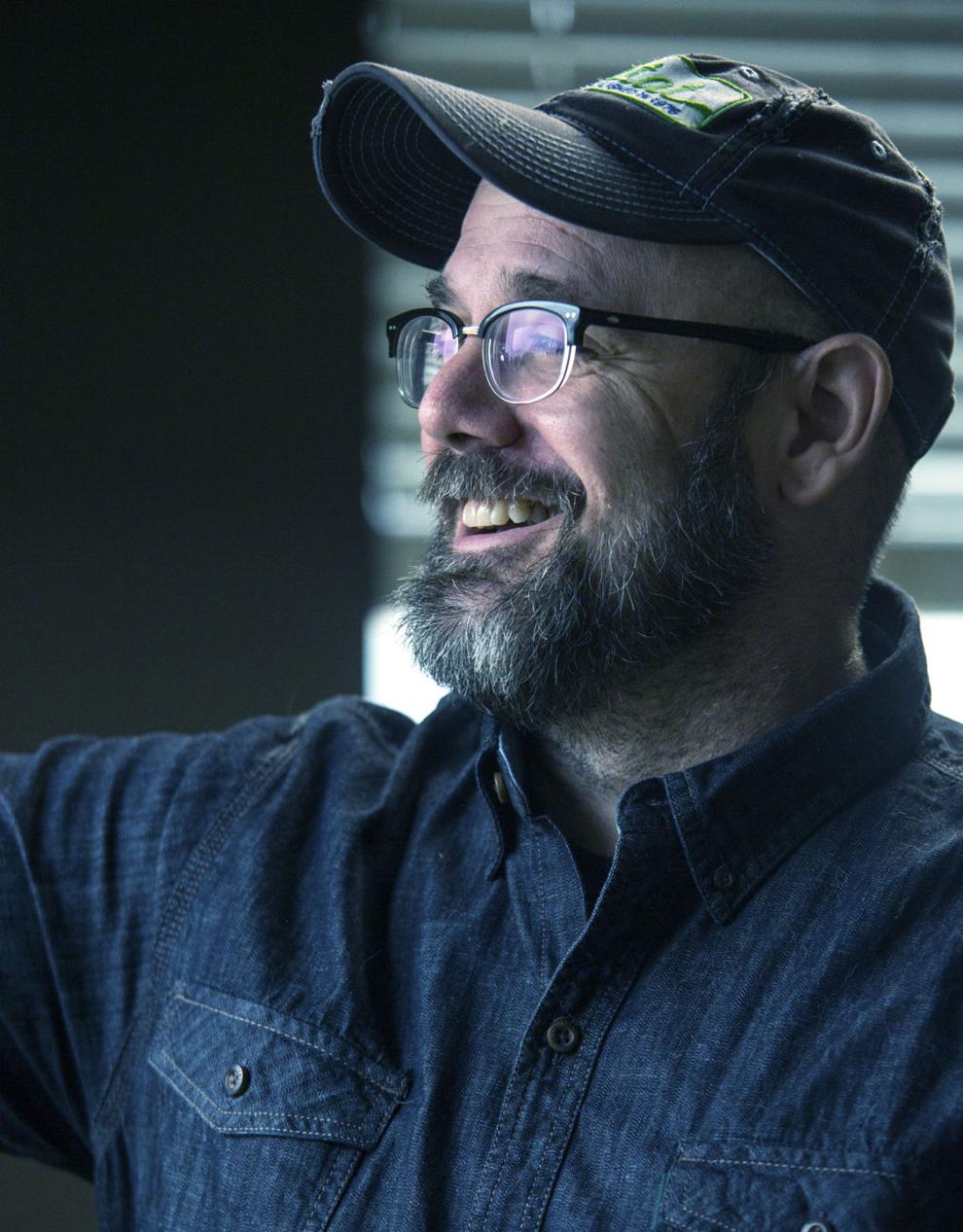 When Fauquier Habitat for Humanity hired Darryl Neher as CEO in 2018, the nonprofit that helps people in need become homeowners was facing big challenges. There had been little home-building in the prior two years. Habitat paused all projects for several months to develop a strategic plan to get things rolling again.
But when the pandemic hit, the Neher could no longer engage volunteers to swing hammers and put up drywall the way former President Jimmy Carter has famously done for decades.
"The guidance from Habitat for Humanity International as well as the common sense of going through COVID for us was we couldn't use volunteers, so we pivoted to using predominantly subcontractors to do our work and get through COVID to the other side," said Neher, a former Bloomington, Indiana city councilman with a passion for making housing affordable.
Habitat closed its ReStore until it got a green light from the Commonwealth of Virginia to reopen in the spring of this year. Profits from the ReStore's sales of furniture, appliances and other goods underwrite the charity's efforts to ensure everyone has a decent place to live. But apart from a few paid staff, the ReStore depends heavily on those still absent volunteers.
Still, Habitat regrouped, undertook a drive to raise $100,000 for emergency home repairs in Fauquier and Rappahannock counties, and committed to building three homes in 2021 and three more in 2022 for clients it partners with. It has purchased parcels of land on Haiti Street, an historic Black neighborhood in Warrenton, as part of a wider community development push. One new home is near completion there, and another will be dedicated in Remington in a few weeks.
The construction on Haiti Street was "a signal to everyone that Habitat's back and operational … and we're doing things differently," said Neher.
The Delta variant has thrown a wrench into plans to put eager volunteers back to work again.
"We were planning an event in November and having conversations about bringing volunteers back on the build sites," said Neher. Now "we're playing it safe and trying to ... continue what we're doing but do so in a safe manner."
"We have a lot of retirees who have been volunteers with us in our ReStore and on our build sites. If we have to scale back again, we will do so for the safety of the people who have worked with us for so long," he said.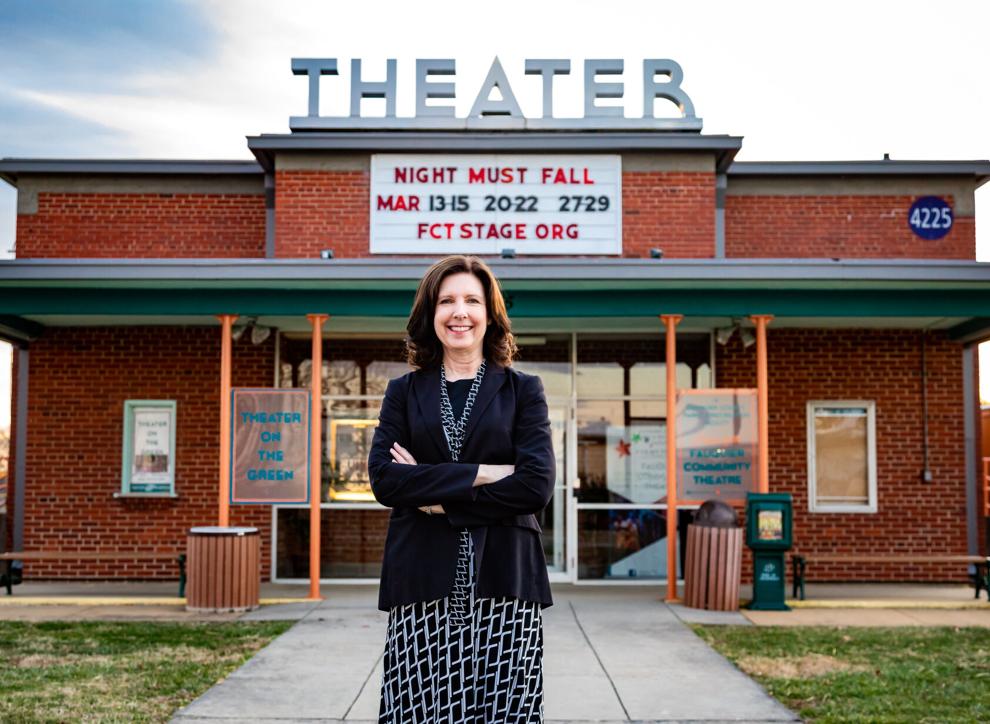 The shows will go on, sooner or later
It's a tradition in theater, amateur or professional: The show must go on.
COVID-19 put that to the test for Fauquier Community Theatre. But after its spring season was abruptly cancelled in March 2020 when the pandemic began to affect Virginia directly, it still found ways to produce and stream videos of a couple of productions.
The theater looked to be back for business this fall; summer rehearsals are full steam ahead for the opening in September of "Jesus Christ Superstar," the rock musical that originally would have capped the theater's 2020 season.
Originally FCT organizers were gearing up to put the show on at the Verdun Amphitheater in Rixeyville, but then as the pandemic slowed dramatically in spring and summer, the troupe made plans to return to its home, the 208-seat Vint Hill Theater on the Green and its indoor stage. "Jesus Christ Superstar" has a cast of 35 actors, with dozens more working behind the scenes.
Then came the startling spread of the Delta variant.
"All of a sudden on July 31 we went from moderate to high transmission in Fauquier County," said Debra Smyers, the theater's executive director. "I look every day at what the status is, and I thought, 'Oh, that's got to be a mistake.'"
"It was a total surprise to us," said Smyers. "Now here we are, not too different than how we were back in March 2020."
The theater has been a mainstay of community life since 1978. It draws up to 10,000 people each year to five major stage productions – both dramas and musicals -- as well as youth productions. FCT runs summer camps. as well.
Smyers has been involved with the theater in fund-raising and other ways for a decade but only took over as the full-time executive director in February 2020, "right as the pandemic was hitting us."
Her job is on the business side, but Smyers herself is an actress who has played roles on television and in films. That experience, she said, helped the theater pivot quickly to virtual performances after it went dark in mid-March 2020. (Its last three performances were of a British psychological thriller appropriately titled, "Night Must Fall," she noted.)
Joining with the Reston Community Players and a dozen other theaters, in July 2020 FCT mounted a two-day fund-raising telethon dubbed Community Theatre Thrives that featured videos of past shows.
"Pandemics bring communities together in very unique ways. This was a good way to keep the arts going virtually," said Smyers.
On its own, it staged "It's a Wonderful Life: A Radio Play" virtually in December 2020. The 39 actors and singers auditioned, rehearsed and were recorded individually in their homes, and the production was stitched together and streamed on Broadway on Demand's ShowShare platform. People bought tickets to watch it and "the audiences were greater for some of the performances than we could have had physically in our theater," she said.
In February it recorded a second production, "Auditions on Camera," and created virtual acting classes for youths. Films of two youth productions, "Superheroes" and "Emma: The Pop Musical," are now being edited.
Then it mapped plans for a full 2021-22 season, now in flux. One complication of switching from theater to outdoor productions or streaming shows online is that each may require the purchase of separate licensing rights.
"We just take everything a step at a time. We know the shows will go on. They are all in queue. It's a matter of time," she said.
"Safety is a priority for us, for our cast, for our audience members. Having said that, theater brings a lot of enjoyment to people," said Smyers. "All I can say is we are prepared to do what we need to do to safely have our theater productions."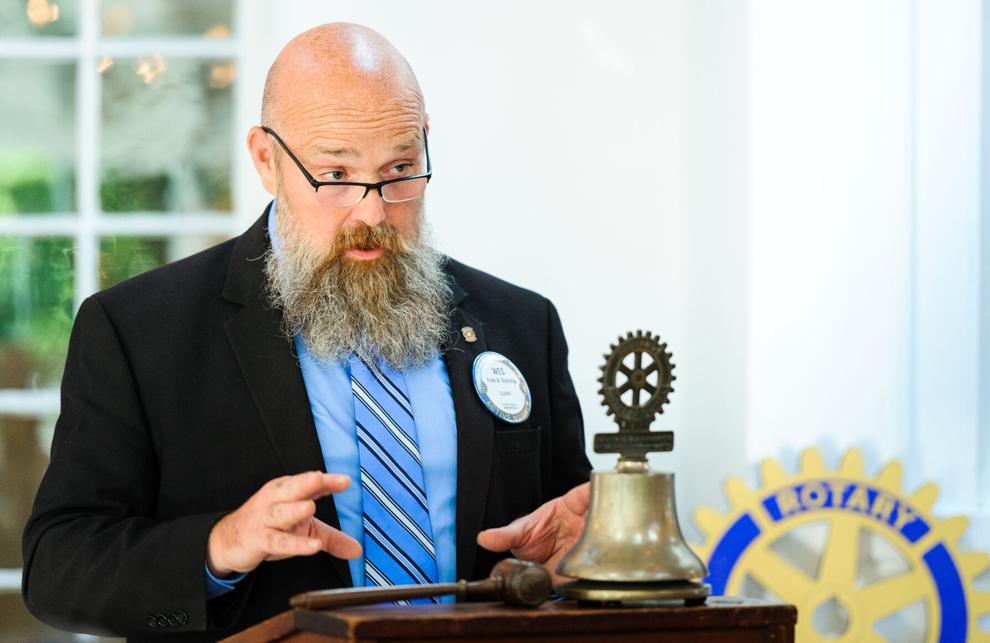 The complications of going to church
People can pray anywhere, but worship services are central to the ministry of almost every religious denomination. The pandemic precluded gatherings in accustomed sanctuaries and spaces for months and limited capacity after closures were lifted.
But for some congregations – perhaps many – things never quite returned quite to normal.
"I really don't know many people are still part of the church," said the Rev. Wesley Shortridge, pastor of Liberty Community Assembly of God Church in Bealeton. Previously, 150 to 200 people "called the place home," he thinks. Attendance topped 300 at times. "Currently we're running 50 to 70 physical attendance and probably that many again watching online."
"It's hard to tell who's with us, who isn't," said Shortridge. "When I contact people, they are, 'Yeah, yeah, we're still part of the church.' But I haven't seen or heard from them."
"On the bright side, not that we're about finances, but financially we've done well, so I'm assuming they are still plugged in," he added. "Ninety percent of our revenue comes in not through an offering plate, but online. Those online methods – we use about five or six – are still working and people are still giving to them. That's a sign of strength." They include PayPal, apps and automatic weekly or monthly debits from congregants' bank accounts.
Liberty started simulcasting services on Facebook five or six years ago "as a convenience for people who were traveling. Then, it became a real strategy," he said. "We've definitely upped the quality, went to multiple camera angles, better lighting and better sound. There were times we had 500 to 700 viewers during the thick of the pandemic.
"For three months at the very beginning, we had nobody present. We actually locked the church doors. I had enough musicians in my inner circle family we managed to pull off services with about six people. We reopened when the governor allowed us to reopen," he said.
"We went to two services so we could space people out a lot. We only had 20 seats (at first). But we did one full service for one person who was the only one there," Shortridge said. "It was very frustrating a year ago."
Shortridge strongly encourages his congregation to get vaccinated and believes 90% have done so. "I do take a stand on it. Theologically, I believe we have a great responsibility to our brothers and sisters," he said. "We should be more concerned about them than about a minuscule risk to our person [from a vaccine]."
"We've always been meticulous about following what the governor suggested. That was our board's decision at the beginning, that we would mirror exactly what they were recommending without any deviation. We're supposed to be leaders, and we ought to be an example," said the pastor.
"I'm assuming we'll still do the same thing (now). I am not excited about that, but I guess nobody is," he said. "We could go back to masks, but I hope we never have to actually shut the doors and not let people in again."
Journey United Pentecostal Church is what lead pastor Joshua Glick calls "a start-up church," barely 2½ years old and holding its Sunday service at the Gloria Faye Dingus Center in Old Town Warrenton.
"We are starting from the ground up as far as a congregation is concerned. Right now, we are running around 20 or so folks," said Glick, who takes no salary and has a day job as a cybersecurity analyst. He teaches Bible study classes midweek through the church's Facebook page and on YouTube, and in small groups that move from home to home.
Until the pandemic hit, Journey held its weekly service in the Warrenton United Methodist Church. "Like everybody else, we were scrambling around trying to figure out what to do," he said. "We pivoted to online services, having everything online, and at the same time, trying to still engage with our congregation, with the few folks we had, via phone calls, etc."
Journey, too, complied with the state guidelines, and when businesses and other organizations were allowed to reopen, he rented the space in Gloria's and opened up with people wearing masks and signage for social distancing. "Everything went pretty smooth. Everybody was glad to gather once again.
"The pandemic actually helped us in a strange way. We were still able to engage that small group we had connected with and stay in close contact, but at the same time it forced us to go to an online format," said Glock. "There's a small group of folks we're engaging with right now across the country."
Some members are vaccinated and some, including Glick, are not. It is "absolutely not" a requirement now, but "that is a continual subject here. Probably like everybody else, we're trying to follow the science, the politics and everything else.
"To date, thank the Lord, we haven't had any COVID cases," he added.
"We are very vigilant. We're taking it day by day," he said. "As the Lord guides and directs and as the state guides and directs as well, we'll follow both the guidance and direction.
"But we are optimistic. We're believing that as things get darker, hopefully we can produce and show forth more light as a church … and a brightness within our community that we so desperately right now," said Glick.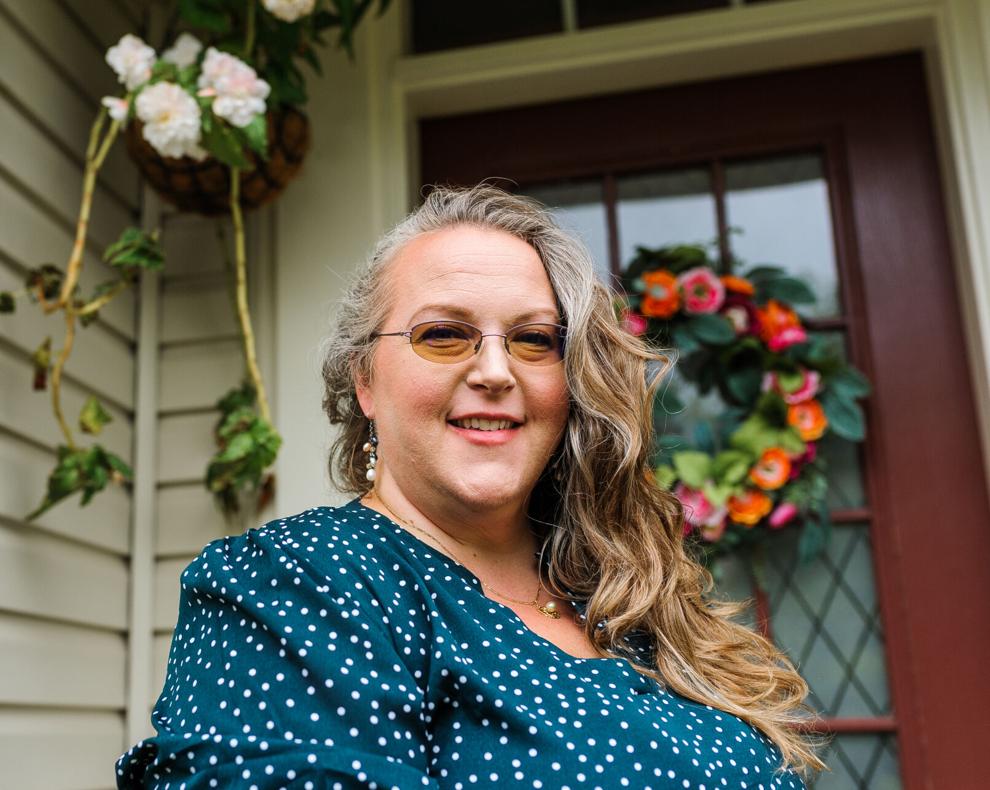 Dreaming of a botanical garden
Bethany Morales' childhood memories of summertime walks with her grandfather in a Maryland botanical garden have lasted a lifetime and given her a dream: creating a botanical garden in Fauquier County.
Morales has been brainstorming with Timothy Ohlwiler, the horticulture extension agent for Fauquier and Rappahannock counties, on how to make that dream a reality. The Internal Revenue Service gave nonprofit status to the fledgling Fauquier Botanical Garden, which could help with fund-raising and perhaps even a donation of land.
"In talking with community members, I've found a lot of support for the garden," said Morales, a facility and property manager by trade. "A lot of people are very invested in having something like this. I want it to be for everybody."
While the pandemic has made life difficult for everyone and almost every enterprise, Morales believes it has aided her cause.
It made "everyone want to go outside in the fresh air and be with nature and get some exercise, because we were so constricted. That raised the question of how many open spaces Fauquier actually has for public enjoyment," she said.
Morales moved to Warrenton in 2017 from Silver Spring, Md., where her grandfather took her on those morning garden strolls.
"It gave me a love and respect of nature and horticulture and an understanding of how everything grows and can be grown in a garden and how to appreciate landscaping," she said.
Ohlwiler, the local extension agent since 2007 and a former teacher at Taylor and Marshall middle schools, said, "This is her idea. I'm glad to support her and try to make that successful."
Fauquier has private gardens attached to historic homes that are open to visitors on occasion -- including Historic Garden Week, celebrated statewide each April. But what Morales envisions is a garden open year-round with a greenhouse, conservatory and fountain, as well as a space to stage events. "I would like it to be on 100 acres. We have so much beautiful land," said Morales.
A model would be the Louis Gitner Botanical Garden in Richmond, which attracts hundreds of thousands of visitors each year and ranks among the top public gardens in America. Also noteworthy is Meadowlark Garden in Vienna and the State Arboretum of Virginia in Boyce near Winchester.
"But they are all quite a haul away for you to just pop out of your house and go to your local garden," said Morales.
Far from creating roadblocks, the pandemic "gave me room to expand on" on making this dream a reality, she said.