Stay Positive Test Negative!
NDMU's COVID-19 dashboard reflects our commitment to track and update the community on the coronavirus presence on campus. Dashboard numbers reflect the results of the University's weekly surveillance testing program, as well as self-reported weekly, monthly, semester, and cumulative COVID-19 positive cases and the current number of students in isolation and quarantine.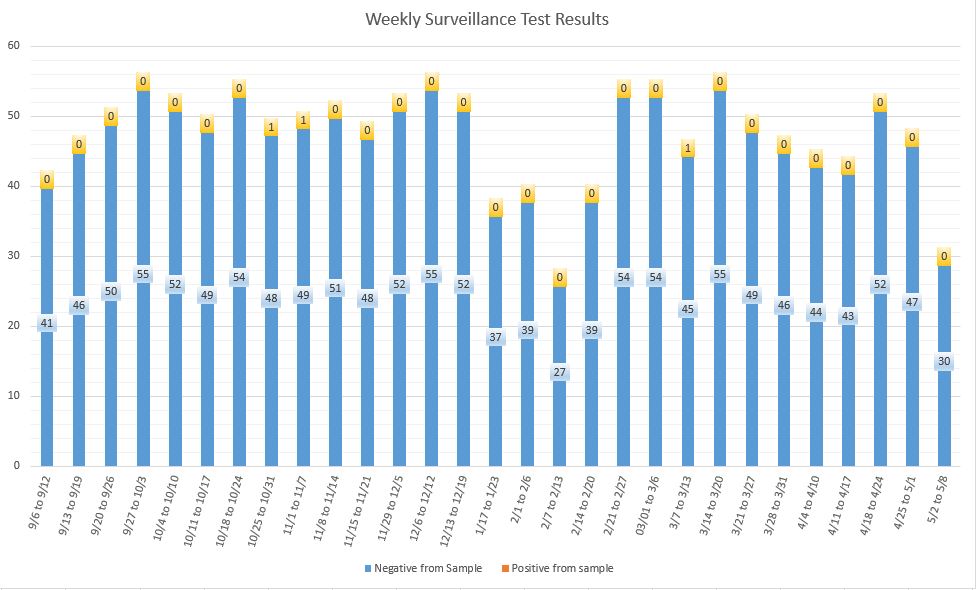 The table above reflects the number of cases that were tested in the fall of 2020, where  each week a randomly selected sample of the NDMU on campus population was asked to take the covid-19 test.  This random testing will continue going forward. On campus population includes Main Campus and Elkridge Location.