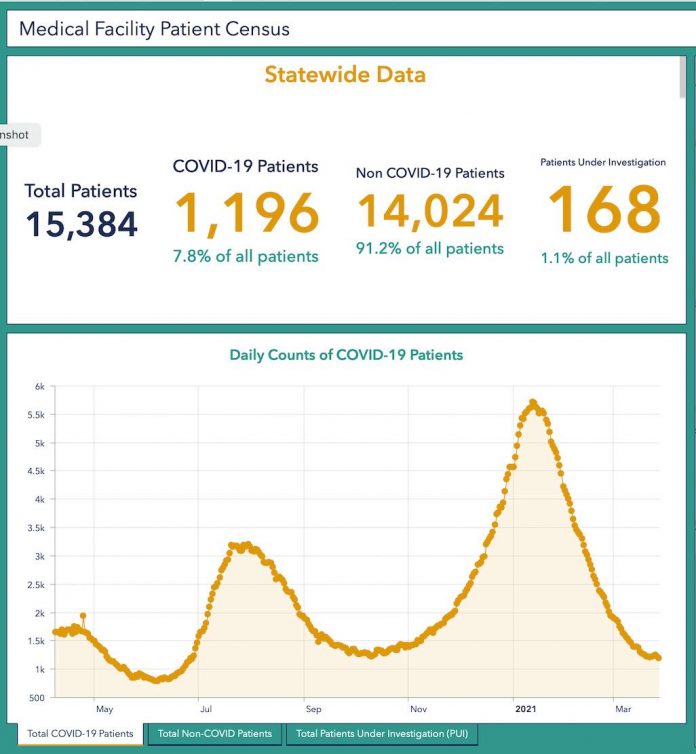 Fayette cases of Covid-19 went from 6,332 on March 20 to 6,395 by the end of the March 27 reporting period, an increase of 63 during the 7-day span, to give an average of 9 new cases a day.
The county's 2-week positive test percentage started the week at 4.1% and fluctuated between 3.9% and 4.5%, ending the period Saturday with 4.3% — still below that 5% target for an expended period.
Fayette's 2-week total of new confirmed cases ranged from 116 at the beginning of the 7-day period to 104 new cases during the past two weeks as of March 27.
Fayette residents' deaths — 4 during the week.
The week started on March 21 with 137 deaths having been counted. That toll climbed by 2 on March 24 to 139: an African-American female, 88, no underlying medical condition; a white female, 82, with a comorbidity. Another fatality was added on March 25: a white female, 54, no comorbidity. The total went to 141 on March 26: an African-American female, 88, no comorbidity. The total by the end of Saturday held at 141.
Fayette's death rate among confirmed Covid cases is 2.2%. that compares to a state rate of 1.94%.
Fayette hospital cases started the week at 236 for the year of the pandemic and ended the week at 240, an increase of 4 newly hospitalized residents with the Covid infection.
Across Georgia, the Georgia Department of Public Health counted an additional 6,608 test-confirmed new cases during the week, an amount exceeded on a daily basis several times during the pandemic peak in January. See the accompanying DPH graph below. Fayette's year-long journey between the peaks and valleys of the Covid infections follows the state graph.
Statewide deaths attributed to the coronavirus rose by 342 during the week to a pandemic total of 16,487.
A telling marker is the number of people currently occupying hospital beds across the state specifically for treatment of Covid-19. That number hit a high of more than 5,700 or 33% of all occupied hospital beds in January. It has fallen to its lowest level in many months: 1,196 patients hospitalized for Covid as of March 27, or 7.8% of all hospitalized patients, according to state data. The latest chart accompanies this report at the top.