A police officer in Mesa, Arizona, was "in the right place at the right time" to help save a baby who had stopped breathing on the platform of a light rail, authorities said Wednesday.
Officer Shaquille Perez was dealing with a sleeping, non-compliant passenger on the light rail on July 23 when a screaming mother caught his attention, the Mesa Police Department said.
"I heard screaming, so I walk over, and when I peep out this way from the other side where the train's at, mom comes running up to me screaming for help," Perez said.
Perez's body-worn camera footage shows him take the unresponsive baby, turn him over and begin patting the child's back.
EAGLES' HAASON REDDICK BLITZING FOOD INSECURITY IN NEW CAMPAIGN: 'IT'S A BLESSING'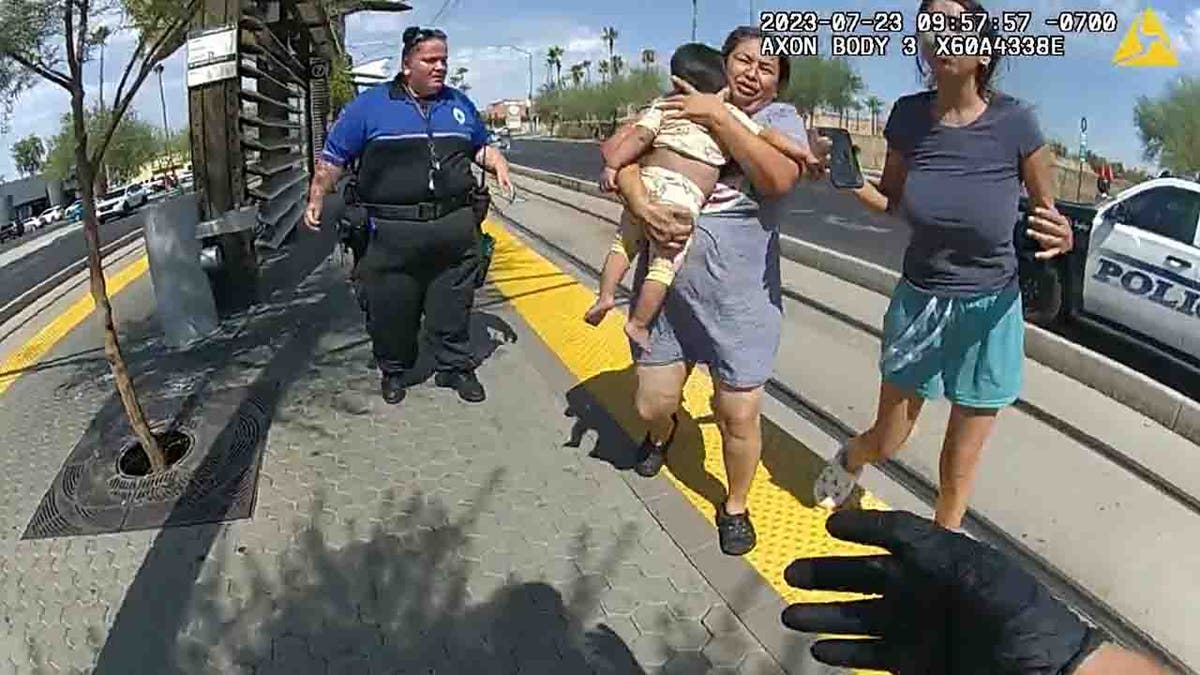 As Perez worked on the child, he said that a man who told him he was a retired paramedic offered to help.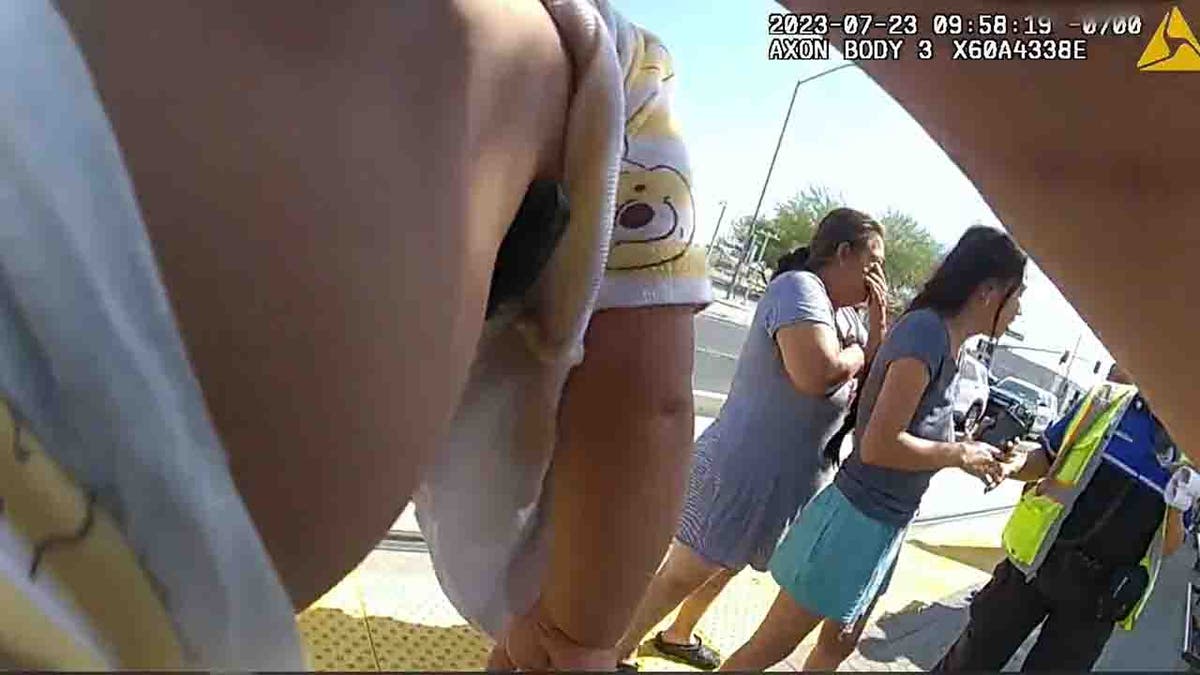 "He took the baby from my arms, and we put him in the backseat of the squad car under some A/C, and baby was breathing," Perez said.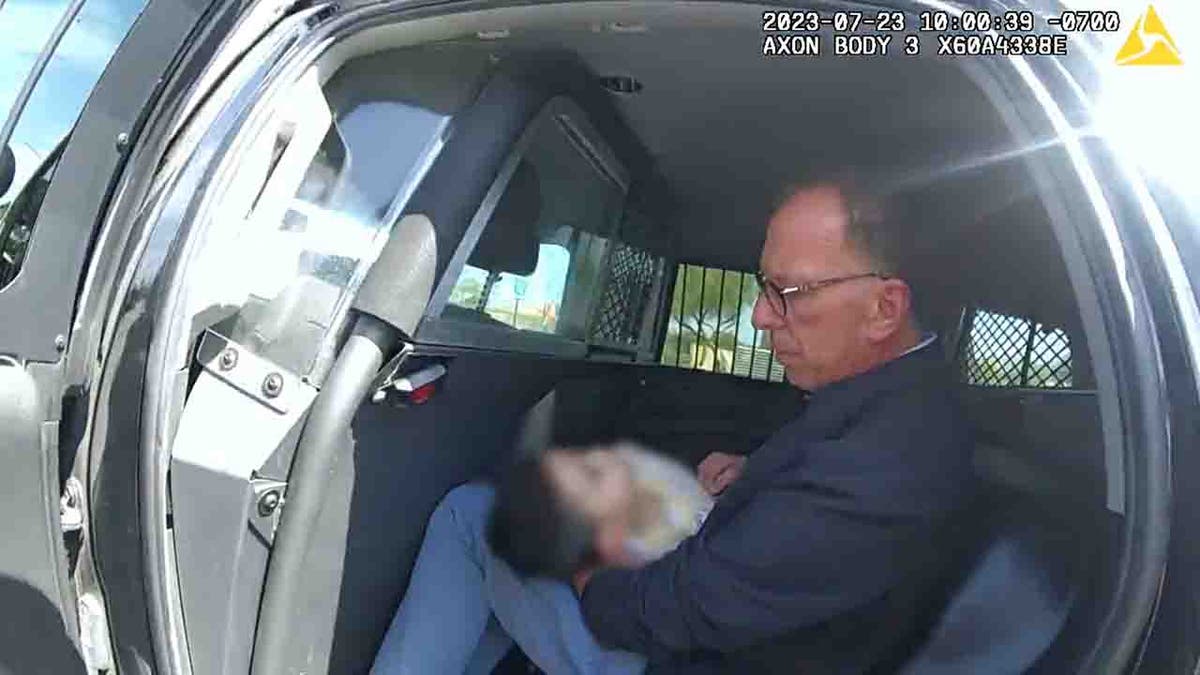 The child can be heard on video giving a loud cry while in the arms of the retired paramedic, who then began to soothe the baby.
UTAH POLICE 'FILL IN DADS' WALK SON OF FALLEN OFFICER TO FIRST DAY OF KINDERGARTEN
The Mesa Police Department wrote in a caption for the bodycam video that Perez was "in the right place at the right time"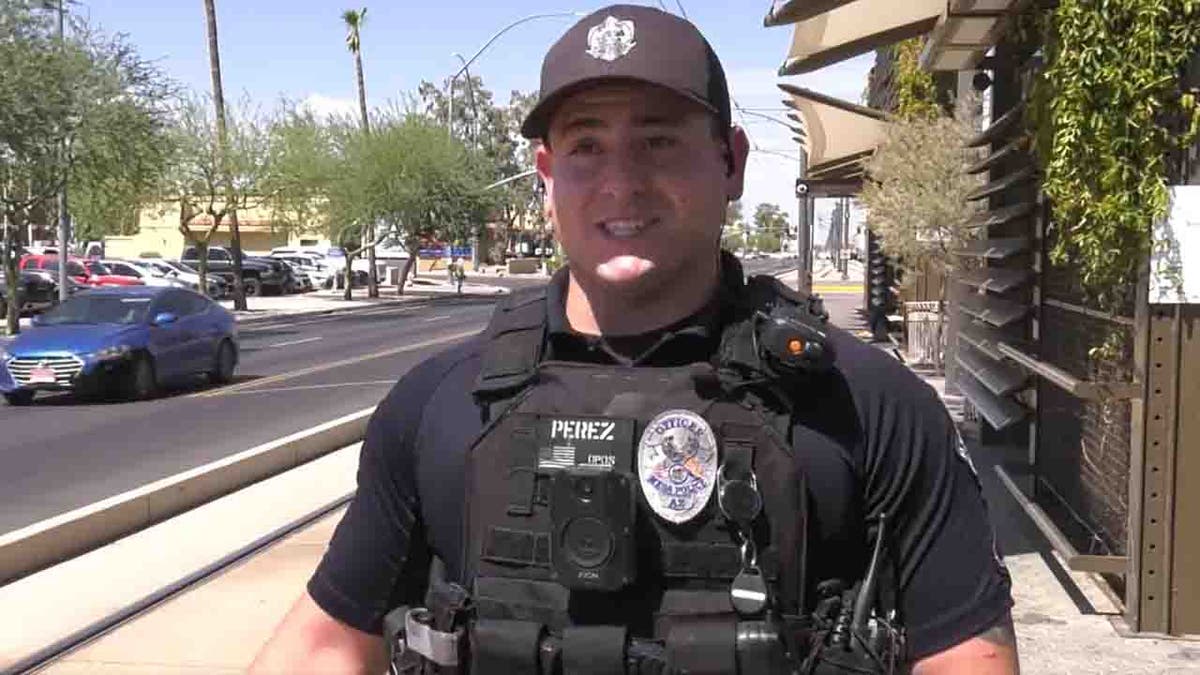 "It's an amazing feeling to know I was able to intervene and help potentially save that baby's life," Perez said.
Paramedics arrived and evaluated the child. Police said the baby is now safe.