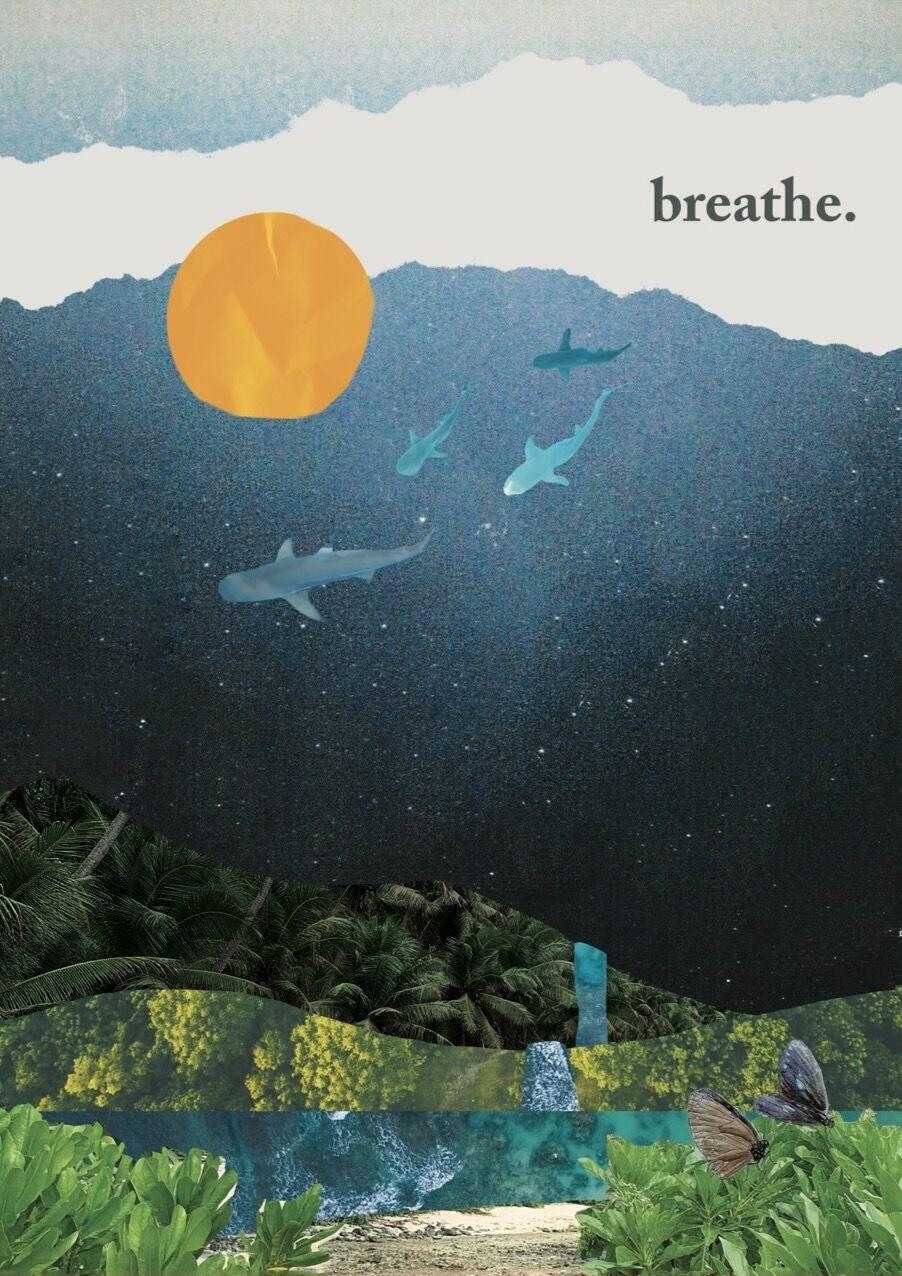 As part of its suicide prevention initiative, the University of Guam Press launched an academic journal that aims to foster artistic and literary expression.
The journal, titled breathe., launched July 7 and was inspired by the poetry book and short film "Dry Nights" by Pep Borja. The journal is a blend of many artistic mediums including a collage of poetry, photography and an array of other art forms, UOG Press said in a news release.
The primary purpose is to stimulate artistic expression and recognize the beauty of island life. The inclusion of imaginative cues is designed to assist individuals in contemplating their personal experiences, cherished relationships and sources of happiness, UOG Press stated in the release.
"This journal is part of a larger initiative the Press started in 2021 to raise awareness about our island's high suicide rates and the value of creative expression in suicide prevention," said Victoria-Lola Leon Guerrero, UOG Press director of publishing. "We hope it will be a useful resource for organizations working with youths and for our wider community as we recover from the devastation of Typhoon Mawar."
The Focus on Life program of the Guam Behavioral Health and Wellness Center provided grant funding that supported the journal's development. According to UOG Press publicist Via De Fant, the program is actively coordinating with various organizations to donate 500 copies to the community.
It's the program's first book publication under the initiative thus far, De Fant told The Guam Daily Post.
"During times of crisis, it is important to take a moment to reflect on our experiences and find strength and comfort in the gift that is our breath," Leon Guerrero said. "We hope the breathe. journal can be a space for people, especially our youths, to find solace and the freedom to express themselves."
During the publication's launch event, UOG Press hosted an art and poetry collage workshop using prompts provided in the journal. According to De Fant, those who attended the workshop offered valuable feedback, stating the journal "was what they were looking for."
The latest issue of breathe. costs $12 and can be purchased online at www.uogpress.com. According to UOG Press, for every sale, $2 will be donated to upcoming projects aimed at preventing suicide.
"It's a very gratifying feeling and I can only emphasize that what we do is necessary," De Fant said. "One of the goals for this journal, specifically, was to make it accessible to know how to use. It's a very accessible medium for creating art and maybe releasing any tensions or feelings that a person may be having."
UOG Press is working on a documentary related to the initiative as well, De Fant said.