Poor ventilation and humidity indoors affects the air that we breathe, whether at home or at work. People become groggy and have trouble sleeping. And while we know fresh air is important, we may think twice about opening up the windows – think of the traffic noise and bugs! We can all relate. But now, there's a technology to fix that.
Panasonic is committed to innovating new, sustainable technologies to improve people′s quality of life to enjoy safer, healthier indoor air, and stay connected. Its integrated Air Solution combining energy-saving equipment and technologies work together to efficiently maintain healthy indoor air quality (IAQ) while minimising wastage and energy loss. 
Leveraging intelligent algorithm sensors and cloud-based technologies
Panasonic is now offering IAQ solutions through its Quality Air for Life initiative by integrating three key technologies, namely air conditioning, ventilation and air purification systems.
One significant milestone is the introduction of the Panasonic Complete Air Management System, which is a unique hybrid-link technology synchronising air conditioning and ventilation operations.
The system utilises its own intelligent algorithm and built-in sensors to monitor air quality, namely temperature, humidity, PM2.5 and carbon dioxide (CO2) levels. Through the IAQ Remote Controller, users can visualise and monitor the healthy level of the air inside their homes, and with Comfort Cloud mobile application, they can remotely manage their homes' IAQ anytime anywhere.
How the Complete Air Management System preserves indoor air quality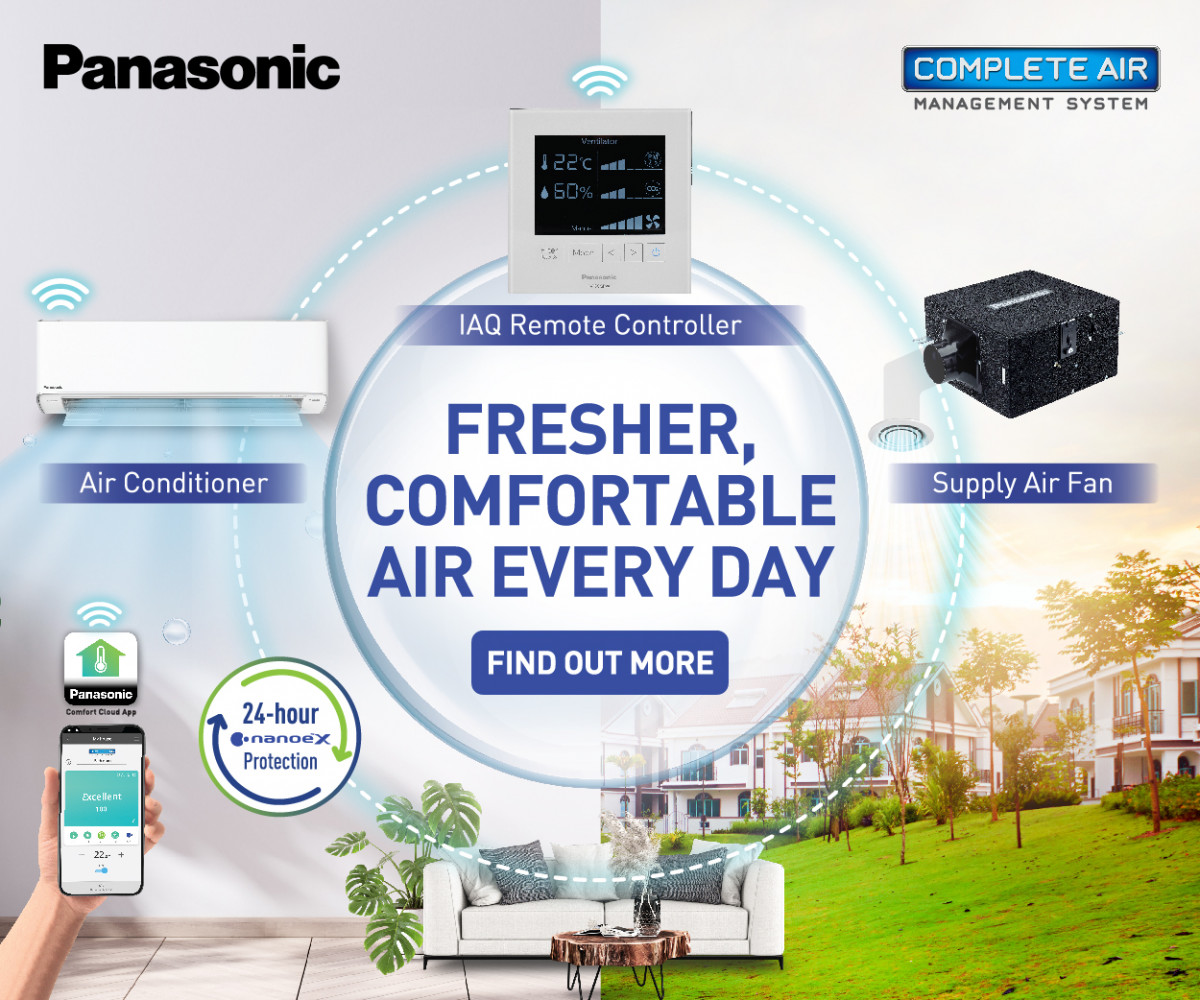 "Air in our homes can be polluted when pollutants enter unnoticed, causing discomfort due to high humidity and temperature, sleep disorders due to high CO2 concentration, allergies due to pollutants, and breathing difficulties due to a high level of PM2.5," Panasonic Corporation's QAFL Business Promotion Office managing director Ichiro Suganuma says.
While opening the windows does promote air ventilation, it may also bring in the noise and dust from passing traffic and construction, as well as unwelcome insects like mosquitoes. On hot days, opening the windows could actually load up the heat level in our rooms, forcing our conventional air-conditioners to work harder, thereby increasing the energy consumption.
To counter these problems, Panasonic's Complete Air Management System's supply air fan regulates the volume of air that enters, thereby reducing the heat load, so you actually save more electricity from its stable air-conditioner operation.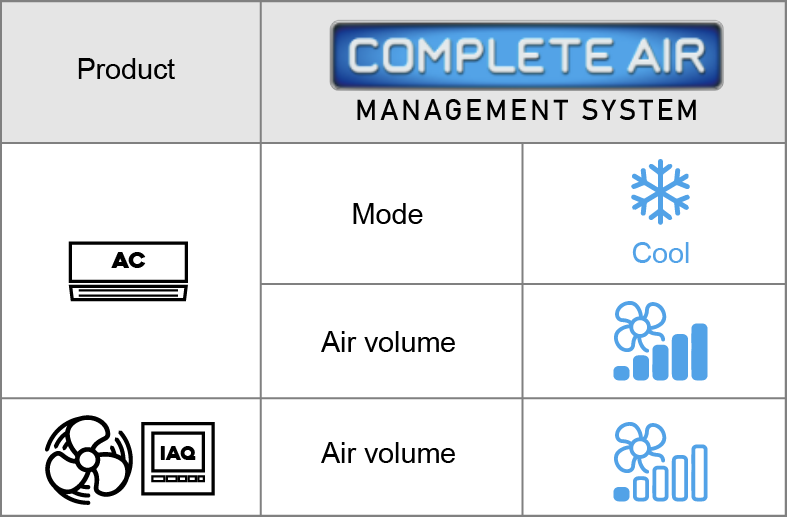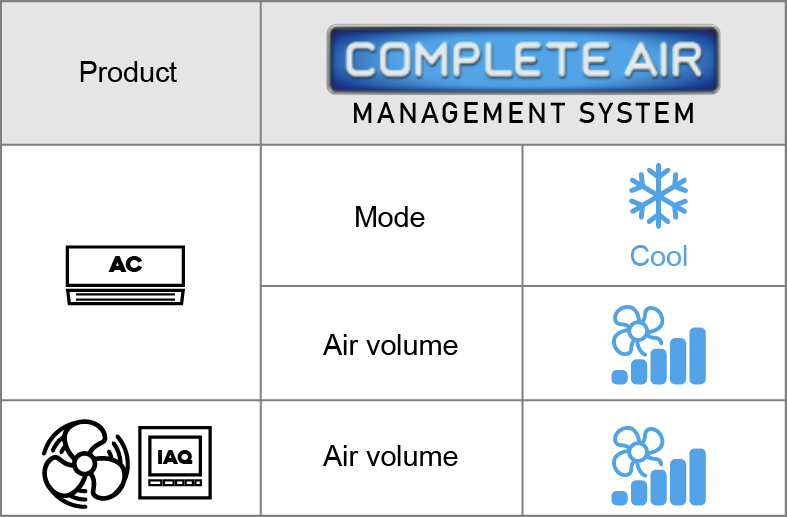 How the Complete Air Management System benefits our wellbeing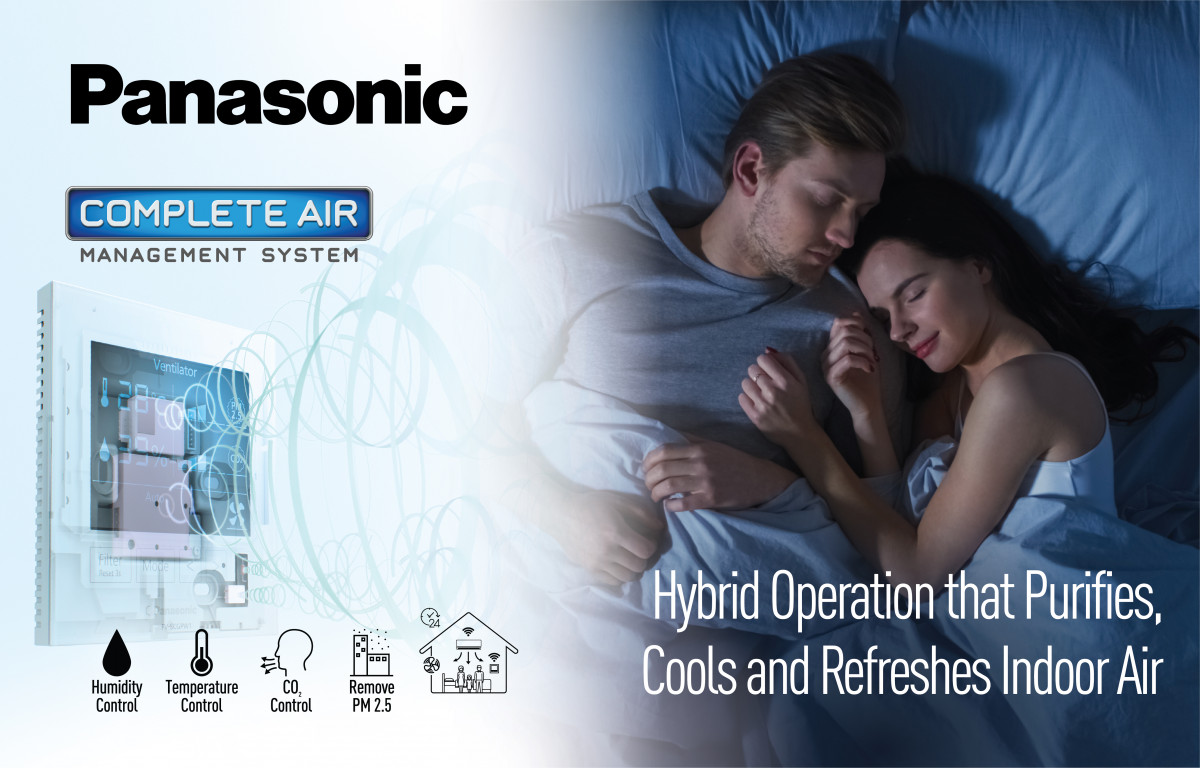 As simple as a tap on the app
The multiple functions of the Complete Air Management System can be easily managed through the IAQ Remote Controller, which can be connected to the Panasonic Comfort Cloud application on your smartphone.
All you need to do is set the temperature and leave the rest to the intelligent algorithm, which utilises Panasonic's Advanced Algorithm to analyse the data gathered from the IAQ sensors through the cloud that subsequently transmits the needed operation commands to ensure optimal air quality automatically.
In short, it is as simple as a tap on your app. That means you can even turn on the Complete Air Management System remotely so that you can have cool, fresh and clean air to welcome you home.
Watch Quality Air Meets Sustainable Living for a clearer visualisation of the pioneering project between Panasonic and S P Setia.
S P Setia's new homes come equipped with IAQ system
As a testament to the efficacy of the Complete Air Management System, Panasonic has received a big nod from leading developer S P Setia Bhd to have the system installed in its upcoming development in its Setia Alam Township in Selangor.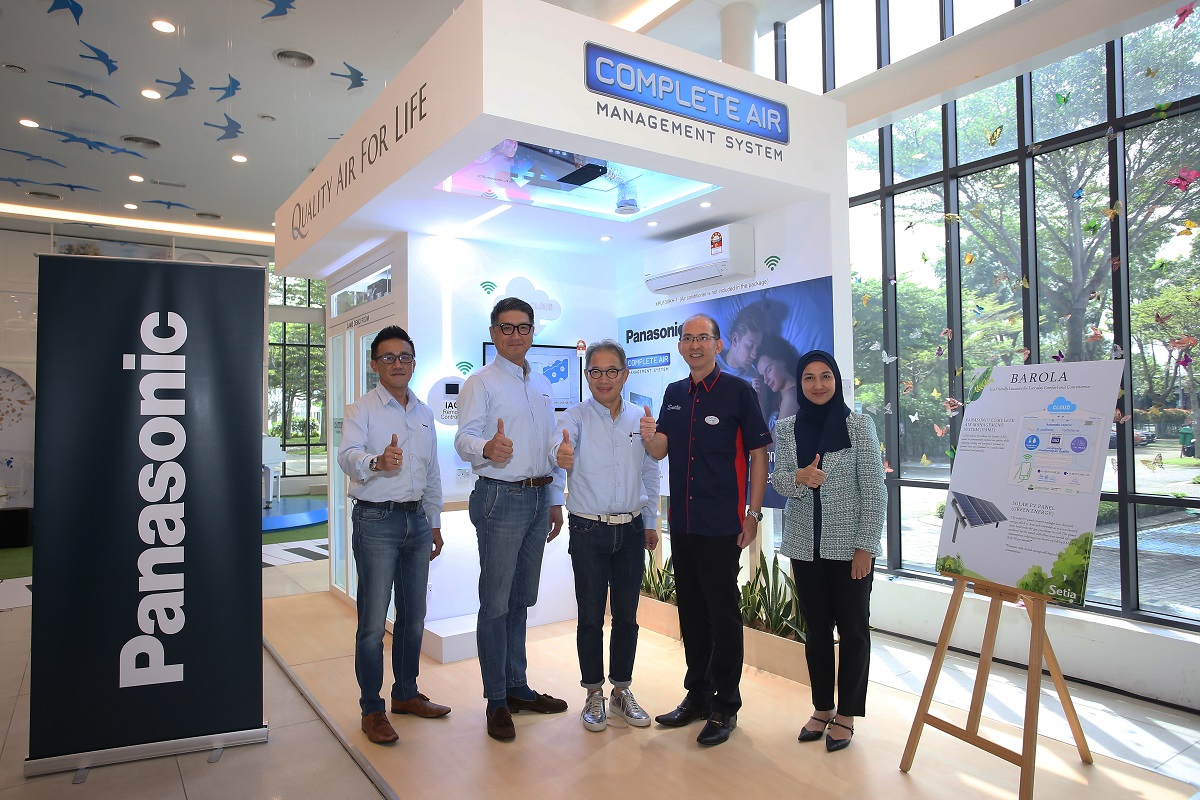 Named Barola, the double-storey terrace houses form the second phase of the Musika Homes Collection in the self-contained and sustainable township. The 4-bed and 4-bath units come in built-ups of 2,301 sq ft and 2,360 sq ft on land sizes of 22ft by 75ft.
Under the pilot project, the Complete Air Management System will be installed in the master bedrooms of all the 120 units of Barola. Launched this month, prices start from RM998,000. It is slated for completion in December 2024.
"Without doubt, the pandemic has sharpened our focus on creating healthy environments. Today, we continue our pioneering efforts towards creating safe living environments by being the first developer to implement the Complete Air Management System in the homes we build," says S P Setia divisional general manager Tan Siow Chung.
Continued collaboration shows developer's confidence
This is not the first collaboration between the two highly-esteemed brands – both strong advocators of sustainable living. In September 2021, the award-winning developer equipped its D'Network F&B hub in Setia Eco Park with Panasonic's nanoe™X air purification system, followed by 800 units of Panasonic's ceiling-mounted air-e nanoe™X generators in S P Setia's 29 sales galleries nationwide.
The continued collaboration in Barola certainly speaks volumes for S P Setia's confidence in Panasonic to deliver the same values the developer stands for.  
"At S P Setia, we are creating communities by shaping the built environment in line with the latest design and technology trends, and focusing on sustainability.
"We have identified Panasonic as a good partner because we share similar values in sustainability and people's wellbeing by delivering a quality indoor environment, which is an integral part of residents' live, learn, work and play experience in our sustainable townships," Tan says.  
Concurring, Suganuma adds: "As one of the leading air quality solution providers, we are thrilled with this collaboration to sustain our planet by providing quality air through energy efficiency. Through the intelligent algorithm sensors and cloud-based technologies, residents will be able to ensure the quality of their lifestyle with better air space through the Complete Air Management System and feel more productive in the comfort of their own homes".
Click here for more information on S P Setia's Musika homes collection.
For more information on Panasonic Complete Air Management System, visit here.