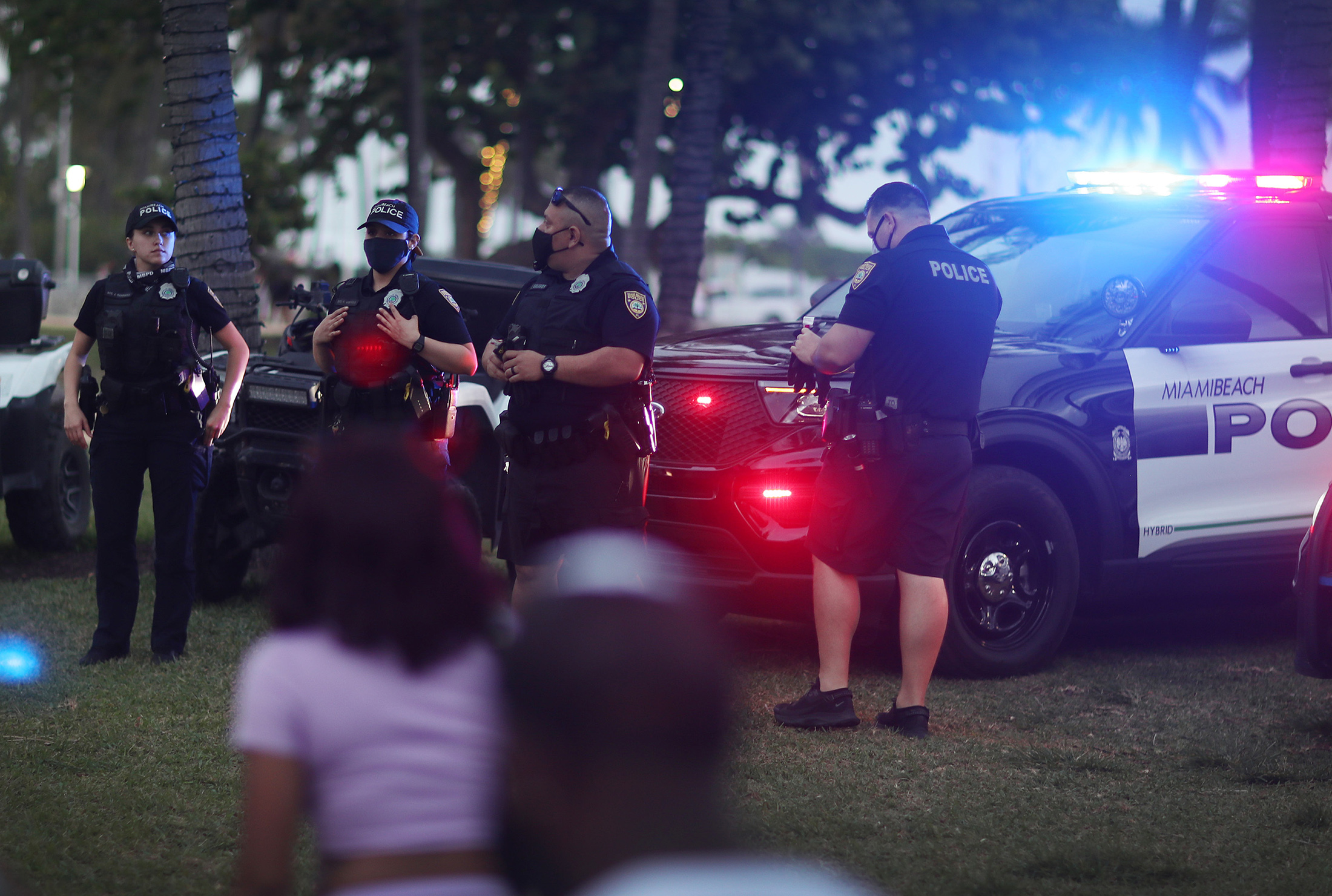 We're tracking the latest on the coronavirus outbreak and the global response. Sign up here for our daily newsletter on what you need to know.
Australia's rollout of the Covid-19 vaccine has been hampered by torrential rain and flooding, even as the country considers reducing its quarantine requirements and allowing travelers to isolate at home.
Pakistan is banning travel from 12 countries, including South Africa, the Press Trust of India reported. China has administered almost 75 million vaccine doses, the country's health commission said.
A report by scientists, slated for release this week, will say that China's thriving wildlife trade was the most likely source of the coronavirus that changed the world last year.
Key Developments:
Subscribe to a daily update on the virus from Bloomberg's Prognosis team here. Click CVID on the terminal for global data on cases and deaths.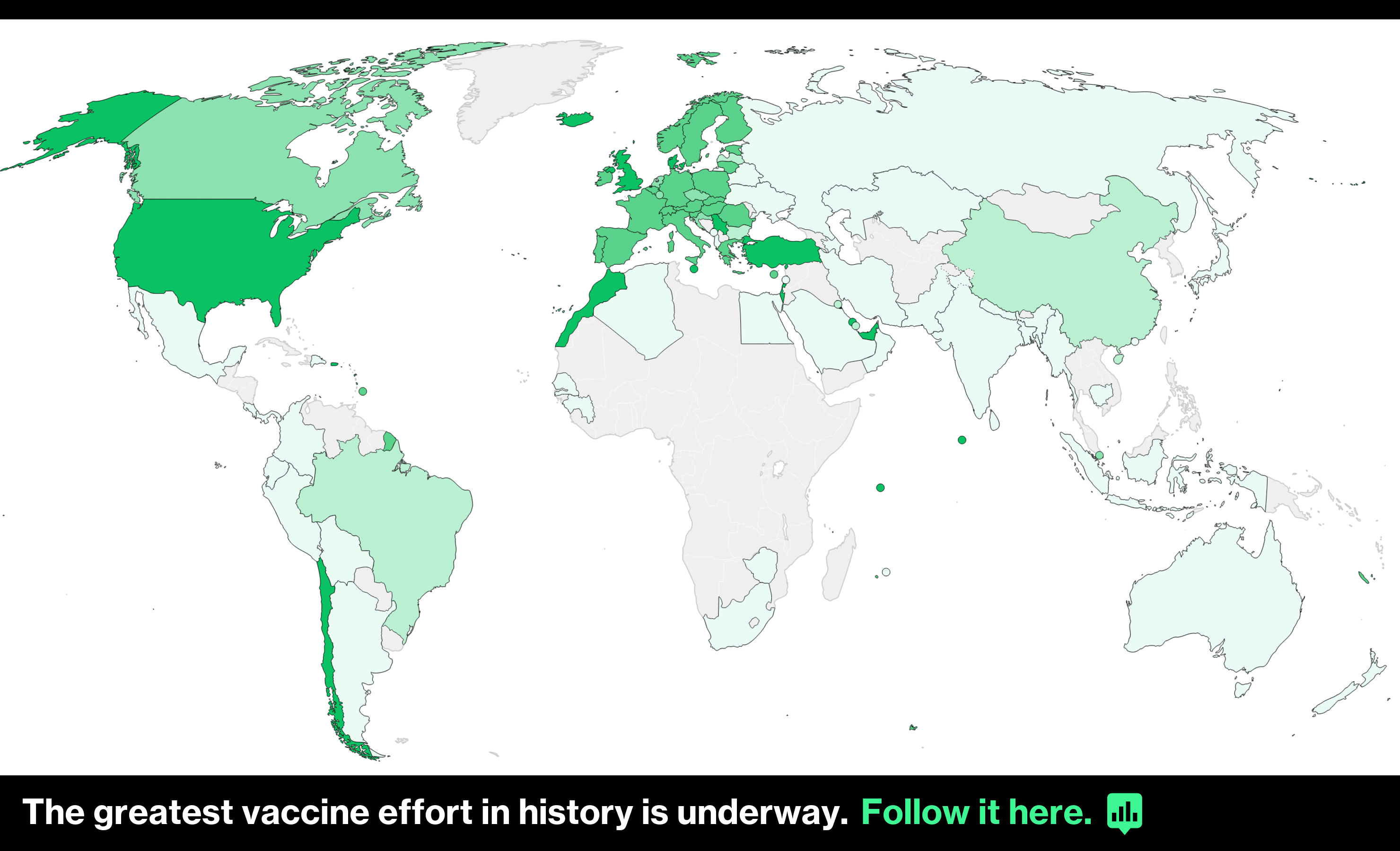 China's Latest Vaccination Count (4:14 p.m. HK)
China has administered 74.96 million doses of coronavirus vaccines to key population groups, Mi Feng, spokesman for National Health Commission, said at a news conference on Sunday.
Authorities have started vaccinating people over 60 and plan large-scale inoculations for the elderly when data from clinical trials show that they are enough safe and effective, National Health Commission official He Qinghua said.
Pakistan Enacts Travel Ban (2:47 p.m. HK)
The ban will remain effective from March 23 to April 5, according to PTI. Pakistan began its inoculation campaign last month and had obtained more than a million free Sinopharm doses from China.
Amid a rise in coronavirus cases, authorities imposed restrictions in most of the main urban areas. Limits on wedding halls, cinemas and outdoor dining have been extended until April 15, and lockdowns will continue in the worst-affected provinces. Last week, Prime Minister Imran Khan tested positive for Covid-19, the latest world leader to be infected with the coronavirus as his country battles a new wave of infections.
Japan Mulls Variant Tests for Incoming Travelers (10:43 a.m. HK)
Japan is planning to require virus tests from visitors coming from countries where the coronavirus variant infections are climbing, health minister Norihisa Tamura said on a program by national broadcaster a NHK.
"It's important to prevent a spreading of coronavirus from overseas travelers. And it's important to detect infected visitors," Tamura said."We'll require them to test before the coming to Japan. We'll test at quarantines and will inspect again three days later. We'll test them three times. On top of that, we'll will follow them for two weeks by using a GPS application when they actually enter the country."
Regarding vaccine approvals, the minister said Japan may be able to secure the Pfizer vaccine for older people to get vaccinated twice by June. Evaluation of AstraZeneca's vaccine is also proceeding, he said. Data for the domestic clinical trail of Moderna's vaccine will be available by May, and if things move smoothly, there is a possibility it will to be approved as soon as then.
Australia May Review Quarantine Measures (8:58 a.m. HK)
Brendan Murphy, secretary of the Department of Health, said that while a reduction in quarantine requirements was being considered, the first step is to cut domestic restrictions, while making sure state borders aren't being closed.
Australia's rollout of the Covid-19 vaccine has been slowed by torrential rains for a government that's already facing criticism for poor organization and a slower-than-expected start to its vaccine rollout. Western Sydney and the NSW Mid-North coast are bearing the brunt of the relentless downpour that has caused the Warragamba Dam, Sydney's primary source of water, to overflow for the first time in five years.
Residents along the New South Wales coast, including parts of Sydney, are evacuating. The downpour will probably cause disruptions to freight and logistic services across the state with vaccine deliveries likely to be impacted, Finance Minister Simon Birmingham said on Sky News' Sunday Agenda show.
Duke University Eases Lockdown (8:14 a.m. HK)
Duke University will ease on Sunday a stay-in-place order it imposed on all undergraduates on March 14 after a serious outbreak linked to events at fraternities and sororities.
In an letter to students Saturday, the Durham, North Carolina, school said the number of new cases had fallen, though it did not give details. In the week leading up the shutdown, the university reported a total of 231 cases, almost as many as all of last semester. With the easing, on-campus undergraduates can return to classes and leave their dormitories but were asked not to leave campus.
N.C.A.A. Faces Cancellation (8:06 a.m. HK)
Positive Covid-19 tests at Virginia Commonwealth University are forcing the 10th-seeded team in the West region out of the N.C.A.A. basketball tournament, the New York Times reported.
Although organizers went ahead with the tournament even as infection numbers rose, adopting protocols, a team dropping out was a worst-case scenario for the sports body, which stands to make $850 million in television revenue from the tournament, the newspaper said.
Brazil Cases Rise for Fifth Week (7:30 a.m. HK)
Brazil exceeded half a million weekly cases for the second time in a row, capping a week marked by record daily deaths and infections.
Latin America's biggest country added some 79,000 cases, bringing the total for the seven days through Saturday to 510,901 — the fifth consecutive week with an increase. During the previous surge, weekly cases peaked at 379,000 in early January, according to Health Ministry data.
Weekly deaths increased by almost 3,000 to a record of 15,650, the most since the pandemic began. With almost 12 million cases and some 292,000 deaths, Brazil lags behind only the U.S. on both counts.
Covid Origin Report May Point to Wildlife (7:10 a.m. HK)
Scientists tracing the origins of the Covid-19 pandemic believe they've identified a possible transmission source: China's thriving wildlife trade.
The highly anticipated findings from experts convened by the World Health Organization and the Chinese government are expected to show parallels to the spawning in 2002 of severe acute respiratory syndrome, or SARS, a bat-borne coronavirus spread by civets that killed 800 people. The path trod by SARS-CoV-2 -- as the new coronavirus is known -- before it emerged in central China in December 2019 remains a mystery, though it's one researchers say can be solved.
Miami Beach Cracks Down on Spring Break (5:05 p.m. NY)
Miami Beach imposed an 8 p.m. curfew and other restrictions to curb what officials said was overwhelming crowding during the U.S. spring break holidays. The curfew will last at least 72 hours and apply to the main avenues with bars, restaurants and clubs. The city previously set a midnight curfew.
Mayor Dan Gelber said at a news conference that the crowds seemed larger than previous years because fewer places were open for spring break due to Covid-19 and cheap airfares.
"There are just too many moments when we are hoping something horrible won't happen," he said. "We can't endure that as a community."
N.Y. Reports First Case of Brazil Variant (4:40 p.m. NY)
The first case of the more-transmissible coronavirus variant first found in Brazil has been reported in New York, Governor Andrew Cuomo said in a statement. The patient is from Brooklyn, more than 90 years old with no travel history, he said.
The variant is helping fuel a renewed outbreak in Brazil. In the U.S., there are 48 known cases of the P.1 variant in 15 jurisdictions, with 21 cases in Florida alone, according to data from the Centers for Disease Control and Prevention.
France Wants Full Astra Supply (3:20 p.m. NY)
France supports the EU's threat to use any tools available to obtain planned deliveries of the AstraZeneca vaccine, junior minister for EU Affairs Clement Beaune said on BFM TV, though he warned any legal proceedings could take months.
While the EU is exporting vaccines to the U.K., European officials suspect that some U.K.-made vaccines initially intended to be delivered to the EU are staying in the U.K.
He also said approval of the Russian Sputnik V vaccine in Europe could happen in April or May. In France, around 9% of the population has received at least one shot of vaccine, and 3.6% got both injections.
Anti-Lockdown Protests Hit Europe (2:20 p.m. NY)
Anti-lockdown protests were held in Germany, Britain, Austria, Finland, Romania and Switzerland on Saturday, the Associated Press reported. Demonstrations were also reported in Sweden's three largest cities.
More than 20,000 people defied a court ban to demonstrate in the central German city of Kassel, German news agency DPA reported. Some protesters attacked officers and several journalists, DPA said.
At least 33 people were arrested in central London, mostly for breaching Covid restrictions, the Metropolitan Police said on Twitter. The protests around Piccadilly Circus were larger than police had expected, the BBC said.
Brazil Says It's Discussing Vaccines With U.S. (1:55 p.m. NY)
Brazil is negotiating "to import vaccines from the surplus available in the United States," the Ministry of Foreign Affairs tweeted Saturday. The Biden administration said earlier this week it plans to send about 4 million doses of AstraZeneca Plc's Covid-19 vaccine to neighboring Mexico and Canada.
White House Press Secretary Jen Psaki said at the time the U.S. government has about 7 million available doses of the vaccine, which hasn't been approved yet for use in the U.S. "With the importance of helping stop the spread in other countries, we are assessing how we can loan doses," she said. She added that any loans weren't "fully finalized."
Brazil's outbreak has worsened dramatically, breaking records for most cases and deaths earlier this week.
— With assistance by Reed Stevenson, Ian Fisher, and Zoltan Simon