Most deals in biotech come with hefty up­front pay­ments at­tached, and the promise of big biobucks if a pro­gram works out. Not this one.
Nkar­ta has struck what CEO Paul Hast­ings calls a "re­al col­lab­o­ra­tion" with CRISPR Ther­a­peu­tics to co-de­vel­op and com­mer­cial­ize two CAR-NK ther­a­pies, in ad­di­tion to an NK+T pro­gram. The duo will split all R&D costs — and any world­wide prof­its — 50/50, Hast­ings said.
"What we have here are two equal com­pa­nies, two equal part­ners," he told End­points News. 
CRISPR has been hard at work over the last few years, us­ing its gene edit­ing tech to en­gi­neer cells from healthy donors in­to an at­tack ve­hi­cle for can­cer. In Oc­to­ber, the com­pa­ny an­nounced that two of four pa­tients giv­en a spe­cif­ic dose of its CAR-T can­di­date for CD19+ B cell ma­lig­nan­cies achieved com­plete re­spons­es (the re­sults, how­ev­er, were marred by the death of a pa­tient in a high­er dose co­hort).
Nkar­ta be­lieves nat­ur­al killer cells of­fer ad­van­tages that T cells lack. Since they are part of the in­nate im­mune sys­tem, NK cells can iden­ti­fy and hit a broad­er range of tar­gets pre­sent­ed on tu­mor cells, the com­pa­ny told End­points back in 2019. And be­cause for­eign NK cells don't cause graft-ver­sus-host dis­ease, they're an at­trac­tive tar­get for al­lo­gene­ic cell ther­a­pies.
"While we are bull­ish about our al­lo­gene­ic CAR-T ap­proach, we be­lieve that NK cells can be an im­por­tant part of fu­ture on­col­o­gy ther­a­pies," CRISPR CEO Samarth Kulka­rni said in an email.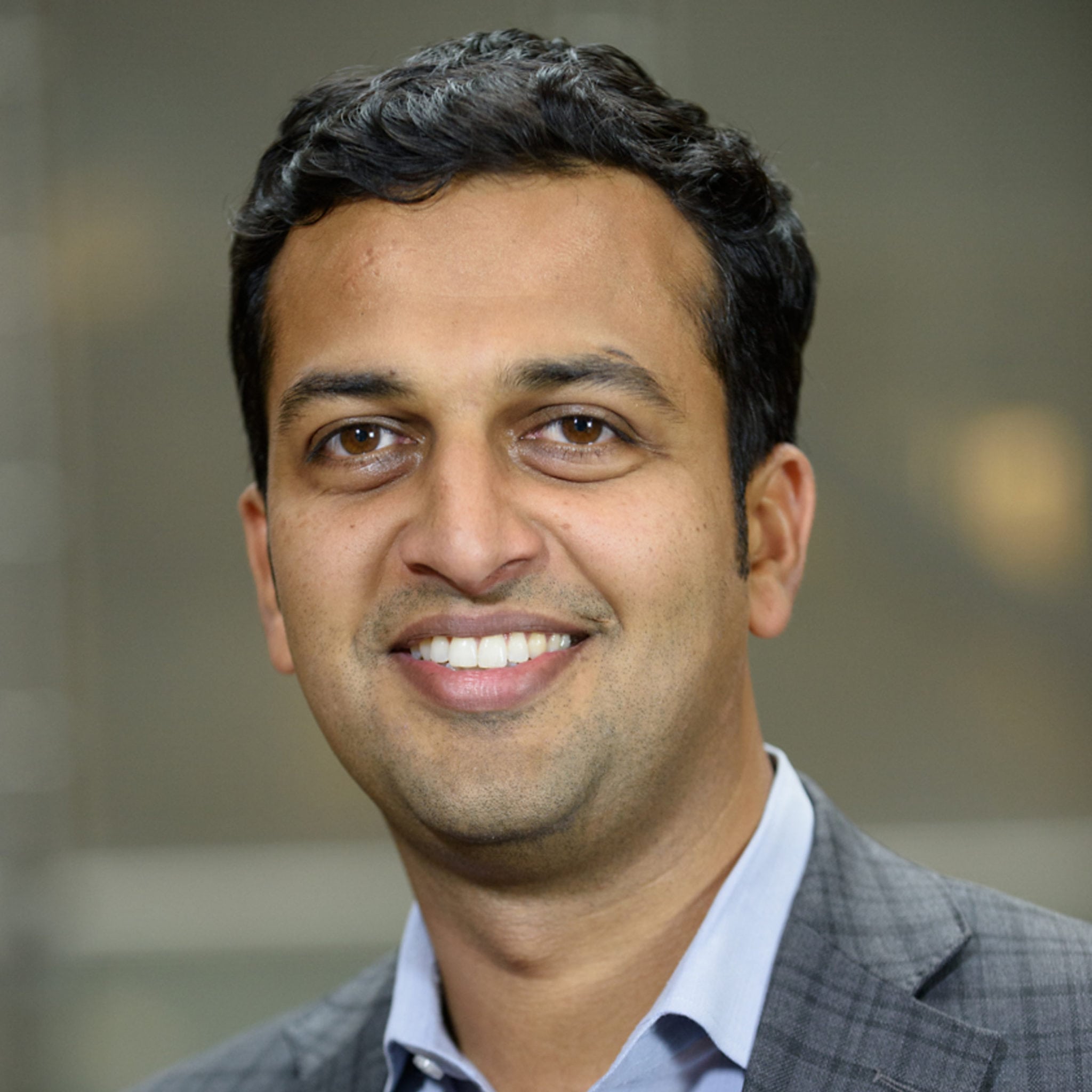 Samarth Kulka­rni
Hast­ings says CRISPR and Nkar­ta will start with a CAR-NK can­di­date tar­get­ing CD70 for a "bunch of dif­fer­ent in­di­ca­tions," most­ly in sol­id tu­mors. The tar­get for their sec­ond CAR-NK pro­gram has yet to be re­vealed. And with the NK+T pro­gram, the com­pa­nies will look to com­bine the short-act­ing, tu­mor-killing punch of NK cells with the longer-act­ing adap­tive im­mu­ni­ty of T cells.
In ad­di­tion to those pro­grams, Nkar­ta can li­cense CRISPR's tech­nol­o­gy to ed­it five gene tar­gets in an un­lim­it­ed num­ber of its own NK cell ther­a­pies. For each non-col­lab­o­ra­tion can­di­date that in­cludes a gene edit­ing tar­get li­censed from CRISPR, Nkar­ta will owe the com­pa­ny mile­stones and roy­al­ties on net sales.
Nkar­ta, which had six em­ploy­ees when it launched in 2015, is now up to 110 staffers. Back in Ju­ly, the biotech raised near­ly $290 mil­lion in an IPO.
"This col­lab­o­ra­tion will speed up the re­search process to get fu­ture col­lab­o­ra­tion prod­ucts as well as our own prod­ucts in­to the clin­ic us­ing a gene edit­ing tech­nol­o­gy," Hast­ings said. "That's re­al­ly the im­pe­tus, was to speed the re­search and de­vel­op­ment process as much as we could, and that's what this tech­nol­o­gy will en­able us to do to­geth­er with our part­ners."