Hello everybody.
This is the first time I perform an HTA 2.0 microaray analysis using the Affynmetry Console.
Once the analysis is finished, I get empty rows in the Summary View and Gene View table in Gene Symbol column.
Is there any way to identify that probe or do you filter out those that have not been identified?
This is an example: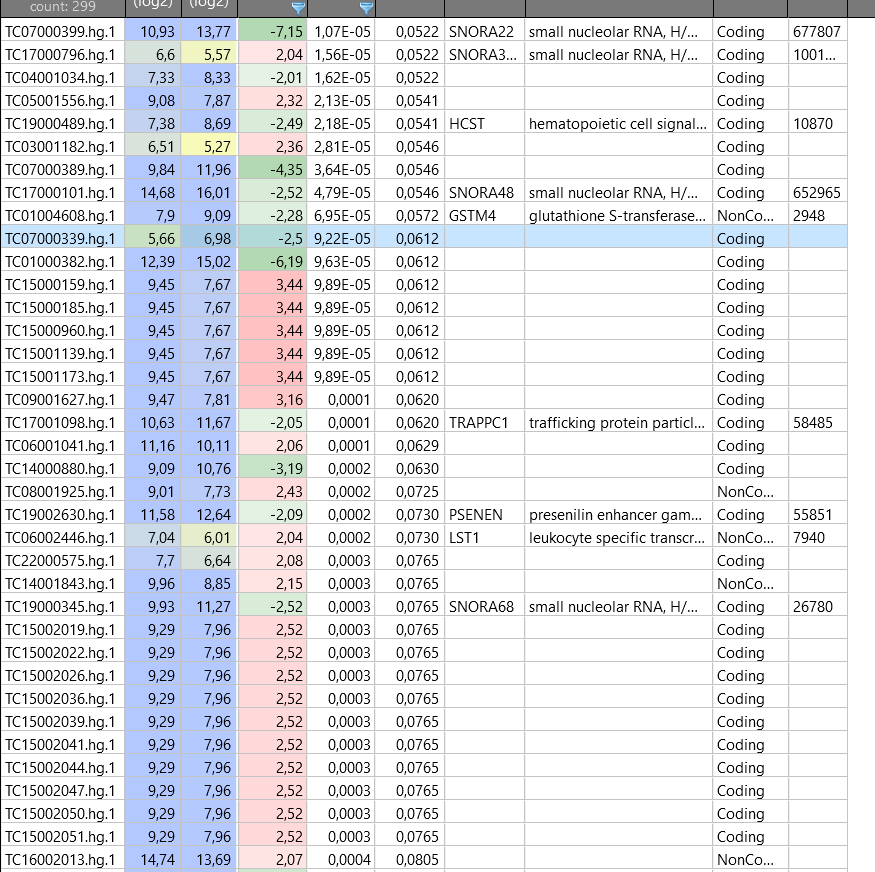 Thank you in advance