DUBLIN – In keeping with the record-breaking year for biotech fundraising across the globe, the Swiss biotech sector also scaled new heights in 2020, with aggregate investment of CHF3.4 billion (US$3.7 billion), according to the newly published Swiss Biotech Report 2021. It represents almost a threefold increase on the CHF1.2 billion total it logged in 2019.
Some of the cash influx was COVID-19-specific, Swiss Biotech Association CEO Michael Altorfer told BioWorld, but much of it was not. At the same time, Swiss firms, like so many others elsewhere, benefited from the halo effect of the successful COVD-19 vaccine and drug development efforts. Life sciences are now on the radar of a whole new set of investors. Trading volumes on the Swiss Stock Exchange (SIX) increased by 177% compared with 2019, the report stated, and the market capitalization of all SIX-listed biotech firms rose by 30%.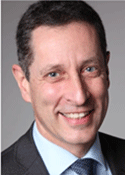 But the year also presented significant challenges for some companies. "We were assuming that COVID would negatively affect us – and it did," Altorfer said. "We cannot say this was all good and fine." Biotech companies live and die by the data they generate, both at clinical and preclinical levels, and any delay in producing those data can affect their financing trajectories. "There have been delays, no question," he said.
Just three companies dominated the proceedings from an investment perspective, taking in almost CHF2.3 billion, or about two-thirds of the total raised. Gene editing pioneer Crispr Therapeutics AG, of Zug, was founded as and is still nominally a Swiss firm although most of the value-generating activity now takes place in Cambridge, Mass. It raised some CHF940 million – or just over $1 billion – from a $517.5 million public share offering it priced in June and from an at-the-market facility, which almost generated as much. Allschwil-based Idorsia Ltd., which is indisputably Swiss, raised almost as much in two share offerings, which, together, brought in CHF866 million.
The year's other big earner was Lausanne-based ADC Therapeutics Sarl, which took in CHF260 million in an IPO and another CHF210 million in a follow-on offering. The antibody-drug conjugate developer took the unusual step of listing on the New York Stock Exchange, rather than Nasdaq, which has become the usual destination for European biotechs. Until now, however, Swiss firms have not featured very prominently in that transatlantic migration, but there are signs that is about to change.
"We didn't see an IPO taking place on the Swiss Stock Exchange last year," Fabian Gerber, senior relationship manager, primary markets, at the Swiss Stock Exchange (SIX), told BioWorld. What's more, four Swiss companies have listed on Nasdaq so this year. Three did so during the first quarter, including: Zug-based Pharvaris NV, which raised $190 million to fund development of next-generation oral bradykinin-B2-receptor antagonists for hereditary angioedema; Stans-based specialty pharma firm NLS Pharmaceutics Ltd., which raised $20 million; and Bethesda, Md.-based Gain Therapeutics Inc., which grossed $46 million, takes forward a preclinical pipeline of small-molecule drugs for rare disease indications. The latter company originated in Lugano, Switzerland, where it retains a base, but transformed itself into a Delaware-registered company during 2020.
A fourth Swiss firm joined them during the second quarter, as Basel-based Vectivbio Holding AG took in $146.6 million last week to further its drug development efforts in rare disease, including a phase III program in short bowel syndrome.
"We regret that the transactions didn't take place on the Swiss Stock Exchange," Gerber said. Gain may have been too early stage for Swiss investors in any case, but the SIX is considering a new market segment to make it easier for small and medium-sized enterprises to go public. "We see it as our work to make the capital markets attractive here in Switzerland," he said. Listing overseas, or maintaining a dual listing, does add overhead in terms of complexity and time. "It's not a given that any overseas IPO [conducted by] a Swiss company is going to be successful in the long term," Jürg Zürcher, partner and biotechnology leader at EY for Germany, Switzerland and Austria, told BioWorld. Firms that are already listed in Zurich can readily raise additional finance.
The private equity market also continues to be supportive. Vectivbio raised $110 million in a crossover round late last year, while Saint-Sulpice-based Sophia Genetics SA – which has built an artificial intelligence platform to analyze genomic cancer data – raised a similar amount in a series F round. "The private market is very active and highly functional," Altorfer said.