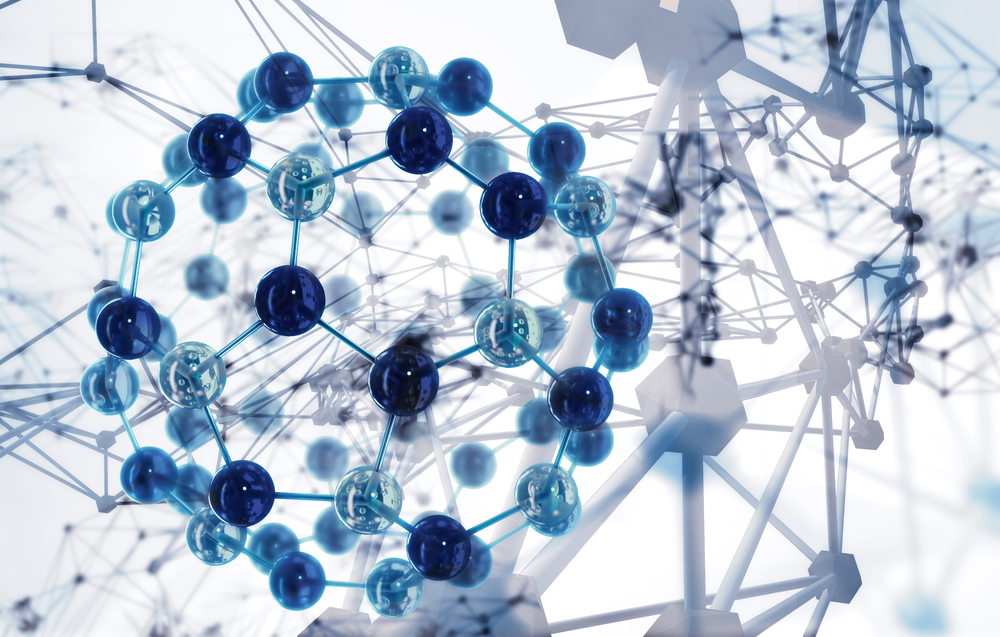 There are dozens of biotechnology companies racing at warp speed (pun intended) to develop a vaccine for the novel coronavirus. As you look at the companies individually, you realize that there are some very different approaches. Two of the companies that are taking a non-traditional approach to vaccine development are Novavax (NASDAQ:NVAX)and Inovio (NASDAQ:INO).
Novavax reported earnings the week of August 3 and Inovio will report the week of August 10. That makes now a very good time to look closely at each company so you can decide if one or both are worth your investment dollars.
But before taking a look at these companies, let's take a step back.
The race for a vaccine is not an actual competition. If it were, there would only be one winner. And if that was true than buying either of these stocks becomes a lot riskier. However, there really is an intention to develop as many viable vaccines as possible.
One reason for this is that there are two parts to the vaccine riddle. The first is to develop a safe, effective vaccine. And the second is being able to produce the vaccine at scale.
So now let's look at how Novavax and Inovio are addressing both sides of this riddle.
The case for Novavax
Buying shares of Novavax looks very appealing based on the stock's short-term performance. NVAX stock has climbed over 3,200% in 2020. And, the company was included in Operation Warp Speed, meaning the federal government has given this company funding to help rapidly move its vaccine candidate through clinical trials.
Novavax recently took investors on a wild ride. Initial reports of its Phase 1 trial included reports of volunteers being hospitalized. But shortly afterwards, a more promising story emerged which sent the stock soaring. In one trial, 56 volunteers produced a high level of antibodies against the novel coronavirus without any dangerous side effects. In a second non-human primate study, researchers found the vaccine offered monkeys strong protection from the novel coronavirus.
Novavax uses proprietary recombinant nanoparticle vaccine technology that, according to the company's website allows it to "produce vaccine candidates to efficiently and effectively respond to both known and emerging disease threats." Essentially the company's vaccine candidate contains a coronavirus protein that prompts a response from the individual's immune system.
Novavax is on a fast track to get the Phase 2 study started quickly. And, the company has ambitious plans for a Phase 3 trial in the fall of this year.
Ironically, where Novavax may ultimately find success is with its influenza vaccine candidate, NanoFlu. Lost in the initial buzz about the company's Covid-19 candidate was a very successful Phase 3 trial of NanoFlu in March.
This means the company can file for approval, which seems likely. And that means that Novavax would have a product in the market with the potential for sales of over $1 billion.
The Case For Inovio
I've been all over the map on Inovio, mostly because, as I mentioned earlier, I've been looking at the vaccine development process as a winner-take-all proposition. And with a stock that's up over 600% for the year, it's not outrageous to preach caution.
Inovio is distinctly different from Novavax (and many other vaccine candidates) because it is not developing a protein-based vaccine. These vaccines tend to have a longer track record than other approaches. They are also more easily understood because they involve giving patients a sample of the virus.
Inovio, by contrast, is developing a DNA vaccine candidate, INO-4800 that has several distinct benefits, if it can make it through trials.
Rather than giving patients a sample of the virus, Inovio is injecting patients with snippets of DNA that includes antigens for the novel coronavirus. The body processes these antigens. Then if the novel coronavirus enters the body, the vaccine creates a strong immune response.
This approach allowed Inovio to develop a vaccine candidate within hours of receiving the DNA sequence for the novel coronavirus by extracting the DNA sequence for the spike protein.
Inovio has already completed a successful Phase 1 trial. Of 40 human volunteers (aged 18 to 50), the company found that the vaccine was well tolerated with no significant side effects. And 90% of participants developed a strong, balanced immune response. This included both antibody responses (proteins that provide immunity) and T-cell responses (immune cells that remember the virus).
On July 30, the company also announced successful results of a nonhuman primate study for INO-4800. The vaccine protected the animals 13 weeks after vaccination. The animals also displayed mediated T- and B-cell immune responses.
Inovio is also conducting a separate nonhuman primate study at 12 months post-vaccination. The federal government's Operation Warp Speed is funding the study.
Like Novavax, Inovio has not had a successful vaccine candidate.
Both companies face hurdles
Neither company has successfully brought a vaccine to market. But that is really not the issue. Remember it's more important to be right than first. To that end, both Novavax and Inovio are having their Phase 1 studies peer reviewed. In the past, that would have been a toll gate that a company had to jump through before proceeding to the next stage of clinical trials. Given the importance of developing a vaccine candidate those steps are allowed to be done in parallel.
I lean towards Inovio
Neither company is profitable at the moment. So deciding which company may be a better buy is a matter of deciding which company may have the better shot at bringing a candidate to market.
And Inovio offers two key logistic advantages in bringing a vaccine to scale.  First, INO-4800 can be delivered at lower dosage levels. And it's easier to ship and store because it can be shipped in simple refrigerators and left at room temperature for extended periods. And second, the company's Cellectra device is built for the low dosage delivery and is a much faster way to deliver the vaccine, which lends itself to massive population inoculation programs.
Companies Mentioned in This Article
Compare These Stocks  Add These Stocks to My Watchlist 
6 Stocks to Help You Profit Off the Coronavirus PPE Boom
Every major global event brings with it changes to our national lexicon. Before the Covid-19 pandemic, few Americans knew what the initials PPE stood for. Today, virtually anyone knows that PPE stands for personal protective equipment.
At the onset of the mitigation policies, the goal of flattening the curve was being done to prevent our health care system from becoming overwhelmed. Part of that concern stemmed from a shortage of personal protective equipment. These are the masks, gloves, goggles and gowns that help protect medical workers against viral or bacterial infections.
As the novel coronavirus became labeled a global pandemic, the global mantra became to "flatten the curve" in an effort to prevent our healthcare system from being overwhelmed.
The United States is being referred to as being on a war time footing. Manufacturers that were already producing PPE have significantly ramped up capacity. And many companies are converting their excess manufacturing capacity to produce personal protective equipment.
In fairness, this may only be a reason for some of these companies to "keep the lights on" right now. But many of these companies have a good story to tell. And it's that story that can make them solid investments in the future.
View the "6 Stocks to Help You Profit Off the Coronavirus PPE Boom".