Michael Yang
→ The winds of change are fresh­en­ing off the coast in San Diego for stem cell biotech Vi­a­Cyte, which has ap­point­ed Michael Yang as pres­i­dent and CEO. Yang re­places Paul Laikind, who re­tired as Vi­a­Cyte's CEO in Sep­tem­ber af­ter eight years at the helm, and leaves his pre­vi­ous gig as chief com­mer­cial of­fi­cer of Aca­dia Phar­ma­ceu­ti­cals ef­fec­tive to­day. Pri­or to his near­ly four years at Aca­dia, Yang was Janssen's pres­i­dent in charge of their US im­munol­o­gy busi­ness, and be­fore that, he was the J&J sub­sidiary's CNS pres­i­dent.
Else­where at Vi­a­Cyte, Brit­tany Bradrick has been pro­mot­ed to COO and CFO, six months af­ter she orig­i­nal­ly jumped on board as CFO of the biotech from In­sulet Cor­po­ra­tion. Fur­ther­more, Vi­a­Cyte has cho­sen Steve White as their chief tech­nol­o­gy of­fi­cer. White, a GSK and Mer­ck KGaA vet, was al­so an ex­ec at Bax­ter, where he just wrapped his 15-year tenure last year as VP, glob­al R&D.
The moves come as Vi­a­Cyte is ramp­ing up cell man­u­fac­tur­ing ca­pa­bil­i­ties for PEC-Di­rect, PEC-En­cap (in part­ner­ship with Gore) and PEC-QT (in part­ner­ship with CRISPR Ther­a­peu­tics).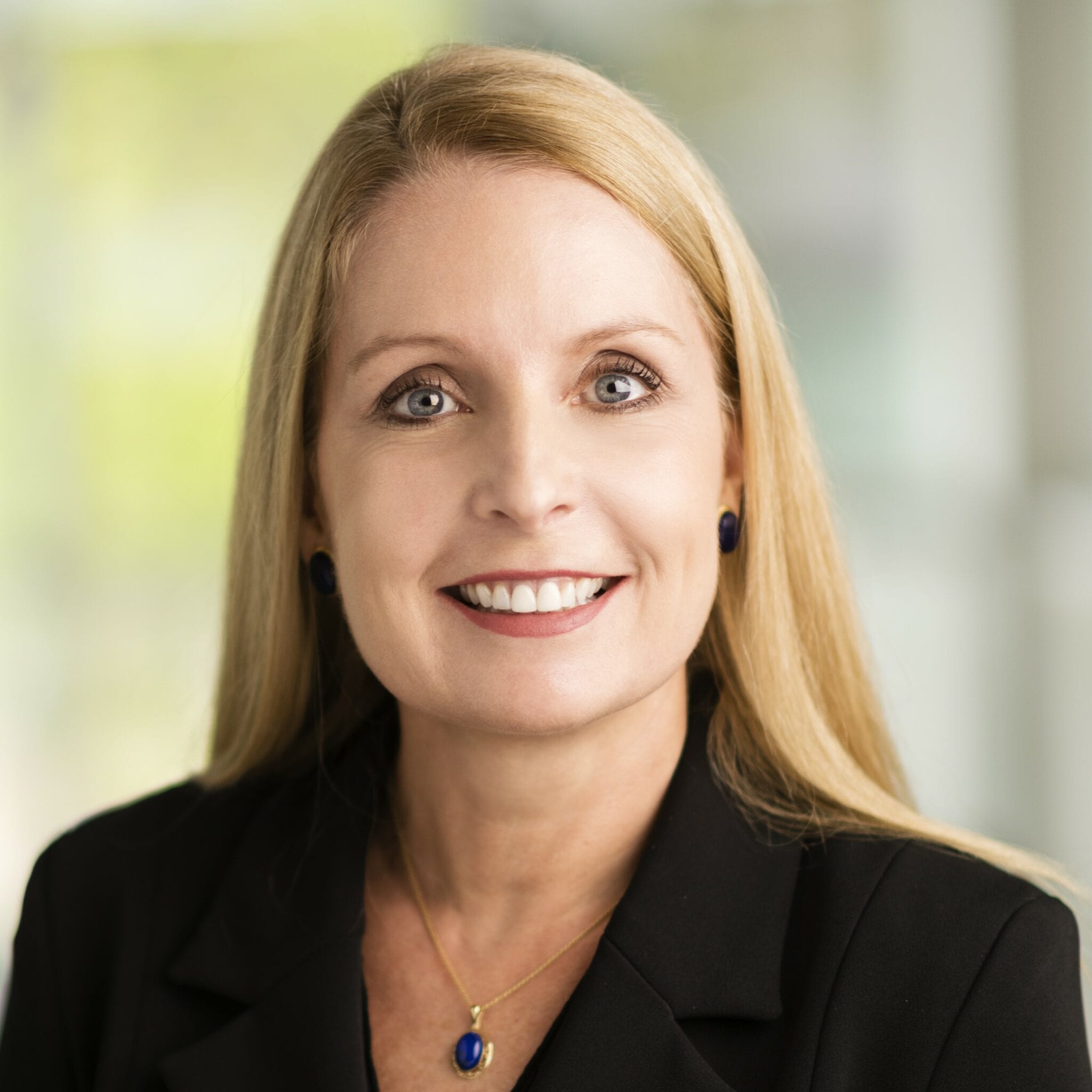 Char­maine Lykins
→ As Yang ex­its, the op­por­tu­ni­ty opens for Char­maine Lykins to take over com­mer­cial re­spon­si­bil­i­ties at Aca­dia un­der the ti­tle of SVP, glob­al prod­uct plan­ning and chief mar­ket­ing of­fi­cer. Lykins de­vot­ed al­most 15 years to Eli Lil­ly in var­i­ous sales and mar­ket­ing roles, and she's al­so been glob­al VP of mar­ket­ing for Lund­beck. Lykins joined Aca­dia three years ago as VP of mar­ket­ing and was pro­mot­ed to SVP in 2019.
Aca­dia has al­so pro­mot­ed Aman­da Mor­gan to SVP, chief rev­enue and cus­tomer of­fi­cer. Mor­gan, who owns ex­pe­ri­ence with such com­pa­nies as Bax­al­ta and Bax­ter, be­gan her Aca­dia ca­reer in 2017 as VP, sales and mar­ket ac­cess.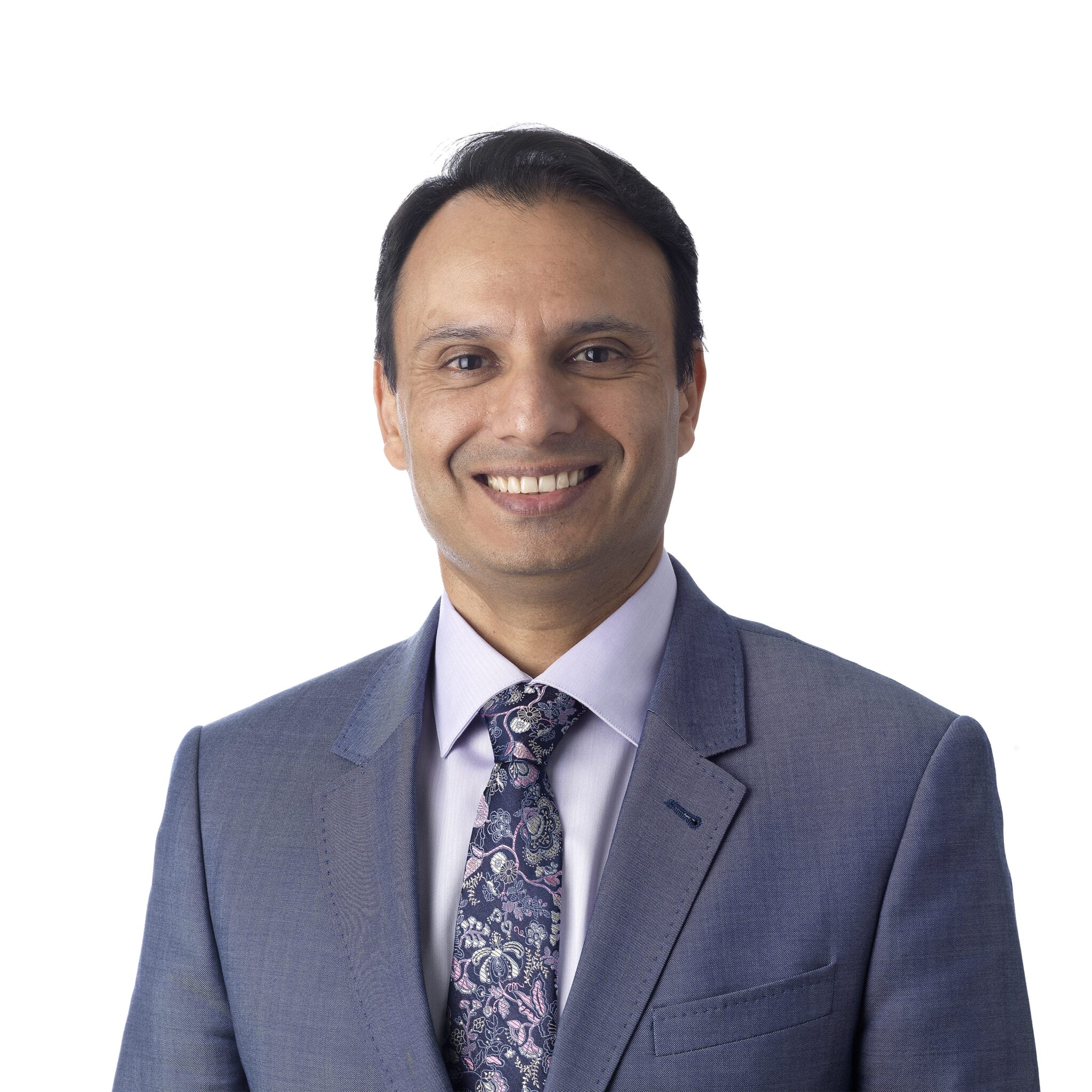 Qasim Rizvi
→ Join­ing forces at the start of this year with Take­da on a $100 mil­lion part­ner­ship to de­vel­op im­muno-on­col­o­gy can­di­dates, KSQ Ther­a­peu­tics has found a top ex­ec as well, bring­ing on Qasim Rizvi as CEO. A 12-year vet of Genen­tech who was fran­chise head of Tecen­triq, Rizvi makes the move af­ter a two-year run at Kiniksa — first as SVP, op­er­a­tions, then as chief com­mer­cial of­fi­cer. Pri­or to Genen­tech, he held sales, mar­ket­ing and busi­ness de­vel­op­ment ti­tles at No­vo Nordisk and Eli Lil­ly.
In an End­points News in­ter­view, KSQ CSO Frank Stegmeier out­lined that the Take­da deal is a "great val­i­da­tion" of the biotech's CRISPR screen­ing plat­form, dubbed CRISPRomics. "I think what I'm par­tic­u­lar­ly ex­cit­ed about is it was very clear from the be­gin­ning of our dis­cus­sions, all the way through the end of the dis­cus­sions [with Take­da], that we have a very aligned ex­cite­ment about the po­ten­tial of next gen­er­a­tion on­col­o­gy drugs for can­cer pa­tients," Stegmeier said.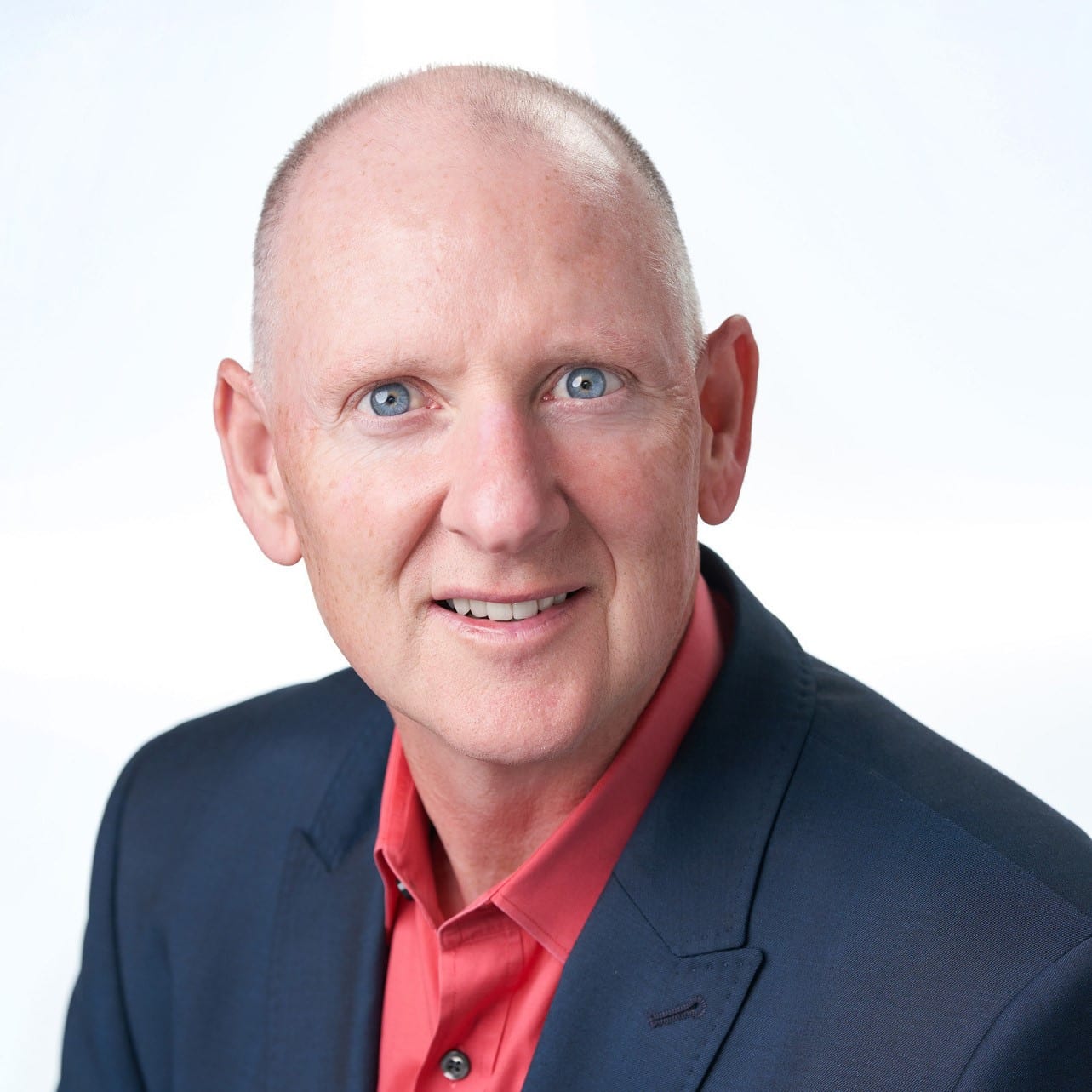 Damien McDe­vitt
→ As­pen Neu­ro­science, a Parkin­son's biotech out of San Diego that scored a $70 mil­lion Se­ries A as the in­evitabil­i­ty of the Covid-19 pan­dem­ic took hold in April, has tapped Damien McDe­vitt to lead the way as CEO. McDe­vitt gets an­oth­er op­por­tu­ni­ty to take con­trol of a com­pa­ny af­ter re­plac­ing Paula Soteropou­los at Akcea, which spun out from Io­n­is in 2017 on­ly to see it­self fold­ed back in­to Io­n­is to­ward the end of last sum­mer. McDe­vitt, who will al­so be a mem­ber of an As­pen board that's chaired by Fa­heem Has­nain, was with Glax­o­SmithK­line for 21 years be­fore be­com­ing an ex­ec at Aca­dia and then Io­n­is/Akcea.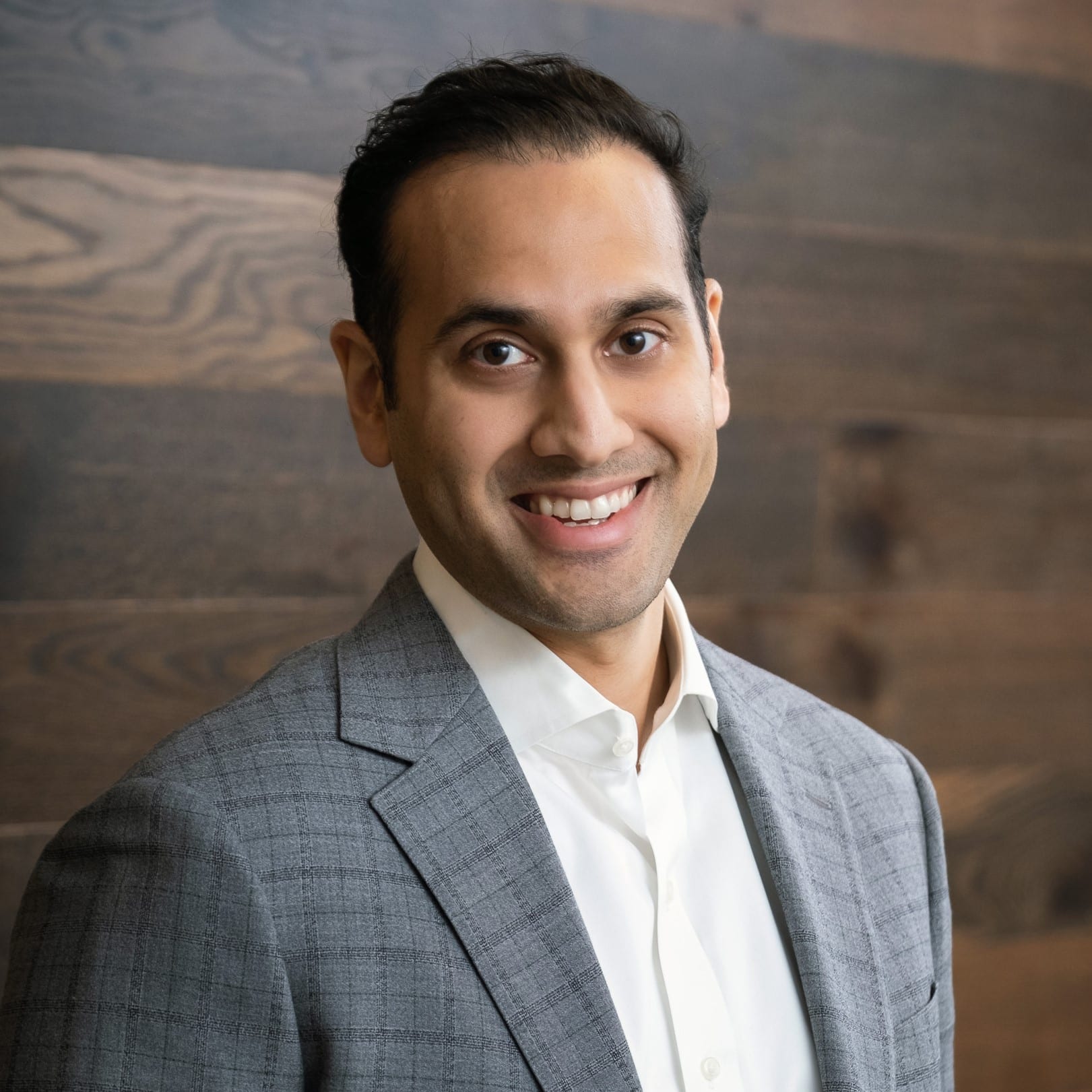 Shalin Shah
→ Fo­cused on testos­terone de­fi­cien­cy ther­a­pies, Raleigh, NC-based Mar­ius Phar­ma­ceu­ti­cals has de­cid­ed on the co-CEO route with Hi­man­shu Shah and Shalin Shah as the com­pa­ny seeks ap­proval for Kyza­trex, its drug for pri­ma­ry and sec­ondary hy­pog­o­nadism. Hi­man­shu Shah will re­main chair­man of the board in ad­di­tion to his new du­ties, while Shalin Shah takes the co-CEO reins af­ter serv­ing four years as Mar­ius' CFO and EVP of strat­e­gy. Out­go­ing CEO Om Dhin­gra now shifts in­to the vice chair­man post.
→ Cam­bridge, MA-based bio­mol­e­c­u­lar con­den­sate biotech Faze Med­i­cines has tapped Philip Vick­ers as their CEO, a month af­ter tak­ing the tarp off an $81 mil­lion Se­ries A round. Vick­ers, an ex-re­search di­rec­tor at Mer­ck and Pfiz­er who was the glob­al head of R&D at Shire from 2013-17, had spent the last three-plus years at the helm of North­ern Bi­o­log­ics.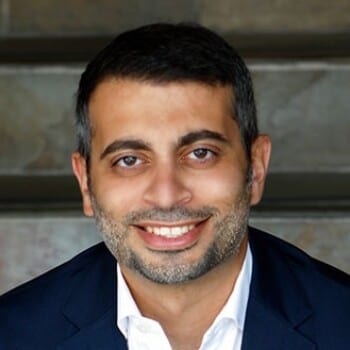 Ra­mi El­ghan­dour
→ Gaithers­burg, MD-based start­up Ar­cel­lx, which de­buted in Oc­to­ber 2019 and re­vealed BC­MA CAR-T da­ta at ASH, has tapped Ra­mi El­ghan­dour as chair­man and CEO. From 2012-19, El­ghan­dour was pres­i­dent and CEO of med­ical de­vice com­pa­ny Nevro, the mak­er of the Sen­za spinal cord stim­u­la­tion (SCS) sys­tem. He was al­so an in­vestor with John­son & John­son De­vel­op­ment Cor­po­ra­tion be­fore helm­ing Nevro.
→ Pre­ci­sion on­col­o­gy-fo­cused On­coD­NA has re­cruit­ed Bernard Courtieu as CEO, tak­ing over for Ed­uar­do Bra­vo who has been in­ter­im CEO since Ju­ly 2020. Courtieu joins with ex­pe­ri­ence as CEO of In­te­gra­Gen, a com­pa­ny he joined in 2007. Pri­or to that, Courtieu served at Gem­i­ni Con­sult­ing's life sci­ences di­vi­sion in France.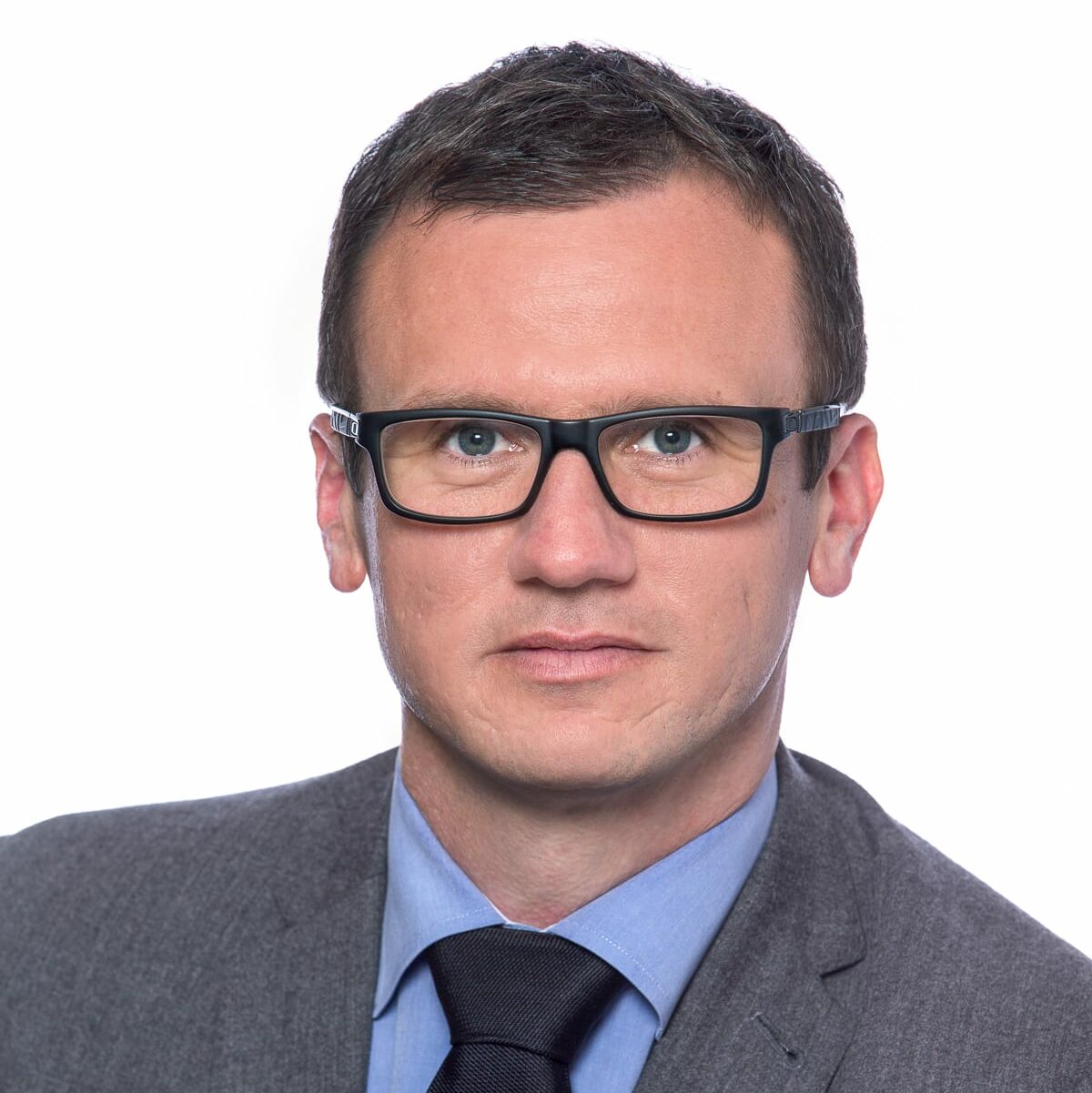 Mark Day
→ Mark Day is tak­ing on the role of CBO at Cam­bridge, MA-based Cog­ni­to Ther­a­peu­tics, just a cou­ple weeks re­moved from the break­through des­ig­na­tion they re­ceived from the FDA for their lead prod­uct, a neu­rostim­u­la­tion de­vice used to quell the symp­toms of Alzheimer's. Day's Big Phar­ma con­nec­tions date back to when he was prin­ci­pal lead for CNS dis­cov­ery at GSK. From there, he ven­tured off to Pfiz­er and Ab­bott, and then land­ed at Bris­tol My­ers Squibb, where he was their glob­al lead for CNS busi­ness de­vel­op­ment. He just spent a lit­tle less than a year as VP and head of the Mc­Quade Cen­ter for Strate­gic Re­search and De­vel­op­ment at Ot­su­ka.
→ Few biotechs are on a more rapid rise than Texas' own Taysha Gene Ther­a­pies, launch­ing last April and then rais­ing rough­ly $181 mil­lion in its Sep­tem­ber IPO. This week, RA Ses­sions' team has in­tro­duced two new ex­ecs with chief le­gal of­fi­cer and cor­po­rate sec­re­tary Tim­o­thy Douros and chief peo­ple of­fi­cer Tra­cy Porter. Douros leaves blue­bird bio, where he was their SVP, gen­er­al coun­sel, and he al­so held a se­ries of le­gal roles from 2002-15 at Cu­bist Phar­ma­ceu­ti­cals. Porter was pre­vi­ous­ly the head of hu­man re­sources at Au­dentes.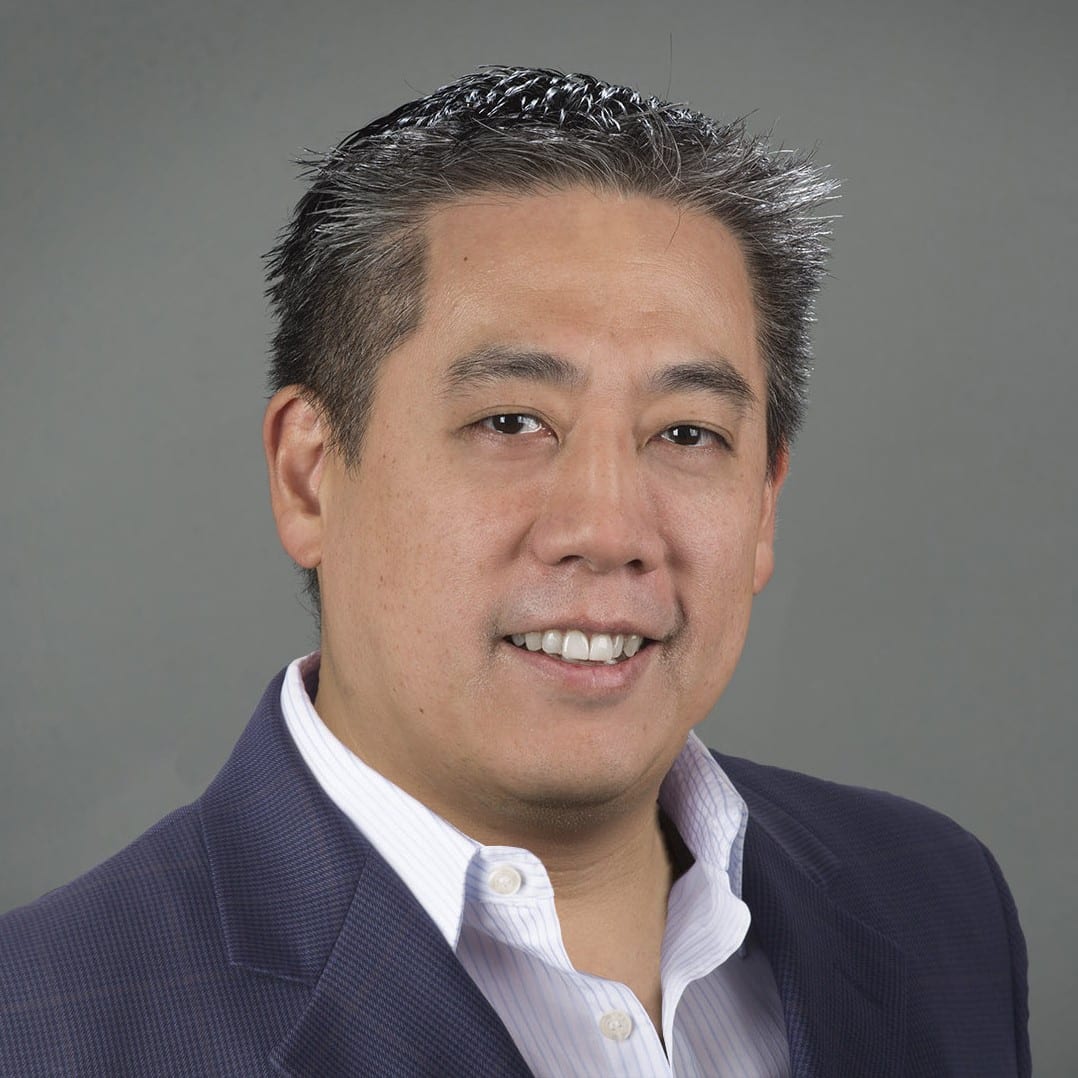 Sel­wyn Ho
→ Sel­wyn Ho has been named CBO of Con­nect Bio­phar­ma, which racked up $115 mil­lion in a Se­ries C last Au­gust for their pipeline of im­mune mod­u­la­tors. Ho, an ad­vi­sor to Con­nect Bio­phar­ma for the past year, has pre­vi­ous­ly been head of mar­ket ac­cess and head of strate­gic mar­ket­ing at Der­mi­ra and has held a hand­ful of ex­ec­u­tive roles at UCB. He al­so brings lead­er­ship ex­pe­ri­ence from Al­ler­gan, No­var­tis and As­traZeneca.
→ Fo­cused on der­ma­to­log­ic dis­eases, Wood­cliff Lake, NJ-based Tim­ber Phar­ma­ceu­ti­cals has wel­comed Big Phar­ma vet Alan Mendel­sohn as CMO. Mendel­sohn had been Sun Phar­ma's as­so­ciate VP of der­ma­tol­ogy med­ical af­fairs the last four-plus years, and be­fore that, he was a se­nior di­rec­tor at Pfiz­er lead­ing the US rheuma­tol­ogy med­ical af­fairs team. Mendel­sohn al­so had a lengthy tenure at Cen­to­cor/J&J, help­ing de­vel­op the block­buster pso­ri­a­sis drug Ste­lara and even­tu­al­ly ris­ing to se­nior di­rec­tor, im­munol­o­gy R&D.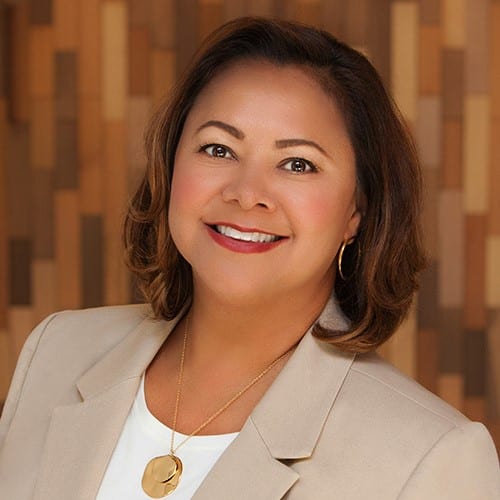 Tr­isha Mil­li­can
→ Ang­ie You-helmed Amu­nix, which banked $73 mil­lion in a Se­ries A last March to pro­pel their T cell en­gage­ment plat­form, has hand­ed the CFO reins to Zee­shan Mer­chant. He heads over to Amu­nix from his post at Mor­gan Stan­ley as ex­ec­u­tive di­rec­tor in the health­care in­vest­ment bank­ing group. Else­where at the South San Fran­cis­co biotech, Metacrine CFO and for­mer Ser­agon SVP of fi­nance Tr­isha Mil­li­can is now a mem­ber of Amu­nix's board of di­rec­tors.
→ Gath­er­ing up €32 mil­lion ($36.2 mil­lion) in a Se­ries B last Ju­ly to chal­lenge Alex­ion's An­dexxa, Dutch an­ti­co­ag­u­la­tion biotech Var­mX has en­list­ed Ger­ard Short as CMO. Short, a No­var­tis alum who was glob­al de­vel­op­ment team leader at Gen­zyme for Pompe dis­ease, pre­vi­ous­ly held the po­si­tion of SVP, med­ical sci­ence at Free­line Ther­a­peu­tics af­ter jump­ing on board late in 2015 as SVP, clin­i­cal and reg­u­la­to­ry.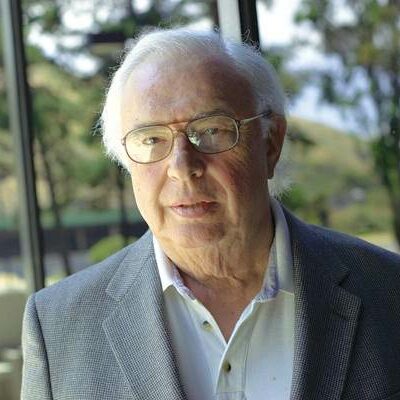 Kirk Raab
→ For­mer Genen­tech CEO Kirk Raab passed away Jan. 21 at the age of 85 af­ter a bat­tle with Covid-19 ex­ac­er­bat­ed his al­ready ill health. In 1985, Raab be­came pres­i­dent and COO of Genen­tech, ris­ing to CEO in 1990 and stay­ing at the helm un­til his ouster in 1995. Raab be­gan his long ca­reer in the in­dus­try as a sales­man for Pfiz­er in 1959.
→ Mi­cro­bio­me-fo­cused Sec­ond Genome has named Su­san­nah Cantrell as CBO and Preeti Lal as CSO. Cantrell hops aboard from Tri­ci­da, where she most re­cent­ly served as EVP and CCO. Pri­or to that, Cantrell was serv­ing in roles at Gilead and Genen­tech/Roche. Mean­while, Lal joins the com­pa­ny with ex­pe­ri­ence from her times at Roche Di­ag­nos­tics, Gilead Sci­ences, and Genen­tech among oth­ers.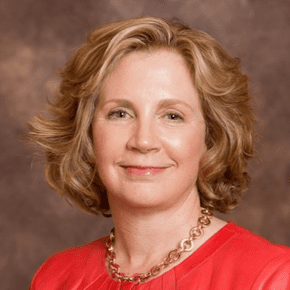 Made­lyn Caltabi­ano
→ An­oth­er Peer Re­view, an­oth­er ap­point­ment at No­vavax, which re­port­ed yes­ter­day that their Covid-19 vac­cine is 89.3% ef­fec­tive in a Phase III UK tri­al. This time at the Gaithers­burg, MD biotech, Made­lyn Caltabi­ano has jumped on board in the new­ly-formed role of SVP, glob­al pro­gram man­age­ment. Caltabi­ano is the for­mer SVP, glob­al project and al­liance man­age­ment at Mer­ck Re­search Lab­o­ra­to­ries and a long­time ex­ec at GSK from 1999-2013. She was most re­cent­ly the de­vel­op­ment lead for Nex­Eos Di­ag­nos­tics.
Last week, No­vavax lament­ed that Op­er­a­tion Warp Speed was at fault for man­u­fac­tur­ing-re­lat­ed de­lays in their Covid-19 vac­cine tri­al, al­low­ing J&J's vac­cine can­di­date to cut in line ahead of No­vavax with con­tract man­u­fac­tur­er Emer­gent BioSo­lu­tions.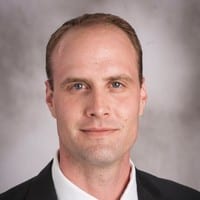 Er­ic Pas­tor
→ Spirovant, a gene ther­a­py play­er from the Vivek Ra­maswamy fam­i­ly of Vants sold to Sum­it­o­mo Dainip­pon and fo­cused on pul­monary dis­eases such as cys­tic fi­bro­sis, has brought in Er­ic Pas­tor as SVP of tech­nol­o­gy de­vel­op­ment and op­er­a­tions and Maria Lim­beris as VP of re­search. Pas­tor, the ex-head of gene ther­a­py de­vel­op­ment at Sanofi, comes from his VP, CMC op­er­a­tions po­si­tion at Vedere Bio. Lim­beris hails from the Uni­ver­si­ty of Penn­syl­va­nia, where she was the di­rec­tor, Pro­gram of Ex­cel­lence in Cys­tic Fi­bro­sis at the Jim Wil­son-led Or­phan Dis­ease Cen­ter.
→ Cana­di­an biotech Notch Ther­a­peu­tics, fo­cused on cre­at­ing al­lo­gene­ic T cell ther­a­pies from re­new­able stem cell sources, scored a new CEO (David Main) and CFO (Kam­ran Alam) last year. Now Chris Bond has been in­stalled as Notch's SVP, pre­clin­i­cal and trans­la­tion­al sci­ences. The com­pa­ny is right up Bond's al­ley; he was re­spon­si­ble for de­vel­op­ment of al­lo­gene­ic cell ther­a­py plat­forms as VP, cel­lu­lar en­gi­neer­ing at Kite. He'd al­so been se­nior di­rec­tor, lead dis­cov­ery at Juno pri­or to his new gig at Notch, which has of­fices in Toron­to and Van­cou­ver.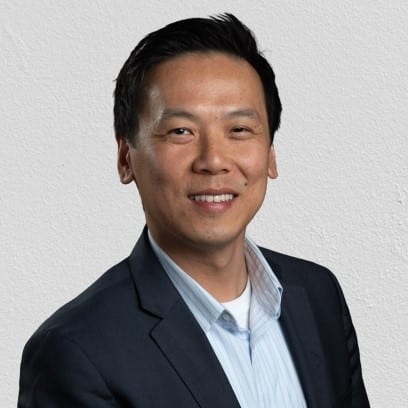 Bren­dan Luu
→ Af­ter start­ing 2021 with a new ex­ec in trans­la­tion­al vi­rol­o­gy, Ab­b­Vie's hep C part­ner Enan­ta Phar­ma­ceu­ti­cals has made Bren­dan Luu SVP, busi­ness de­vel­op­ment. Luu makes the tran­si­tion from 17 years at Mer­ck KGaA, climb­ing up the lad­der to be­come the Ger­man phar­ma's VP and head of on­col­o­gy busi­ness de­vel­op­ment the last three years.
→ Bris­tol My­ers Squibb alum Ronald Mar­cus has joined Steve Paul's troops at Karuna Ther­a­peu­tics as SVP of med­ical. Be­fore mak­ing the leap to Karuna, which scrapped its plans to make KAR-020 a non-opi­oid treat­ment for pain last sum­mer af­ter Phase Ib da­ta showed no ben­e­fit, Mar­cus was CMO at Ter­ran Bio­sciences and the VP of R&D at Su­per­nus. Mar­cus was in Bris­tol My­ers' neu­ro­science di­vi­sion from 1991-2013, even­tu­al­ly serv­ing as the phar­ma gi­ant's ex­ec­u­tive di­rec­tor, neu­ro­science glob­al clin­i­cal re­search.
→ RNA-cen­tered Green­Light Bio­sciences out of Boston, which locked in a $102 mil­lion Se­ries D last June for mR­NA man­u­fac­tur­ing and Covid-19 vac­cine de­vel­op­ment, has called up­on Thomas Cramp­ton to be SVP for cor­po­rate af­fairs. Cramp­ton is a for­mer New York Times writer and most re­cent­ly the chief mar­ket­ing and com­mu­ni­ca­tions of­fi­cer of The Com­mons Pro­ject Foun­da­tion.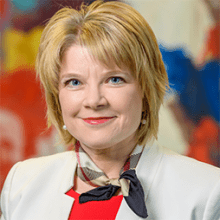 Mar­i­anne De Backer
→ Nor­bert Bischof­berg­er has as­sem­bled heavy hit­ters on his board of di­rec­tors at Kro­nos Bio, and this week is no dif­fer­ent with Bay­er BD chief Mar­i­anne De Backer. She joins such lu­mi­nar­ies on the board as Arie Bellde­grun and Otel­lo Stam­pac­chia at Kro­nos, which raised a whop­ping $287.5 mil­lion in its IPO last fall.
→ A new chap­ter for Jef­frey Lei­den be­gins at Oz Azam's T cell im­munother­a­py out­fit Tmu­ni­ty as chair­man of the board. Lei­den was the pres­i­dent and CEO at Ver­tex from 2012-20 and is cur­rent­ly their ex­ec­u­tive chair­man.
→ Woburn, MA-based IM Ther­a­peu­tics (short for Im­munoMol­e­c­u­lar Ther­a­peu­tics) has elect­ed Jonathan Rig­by to the board of di­rec­tors. Rig­by has helmed Im­mune Reg­u­la­tion, which made Au­rinia CEO Pe­ter Green­leaf chair­man a month ago, since last April.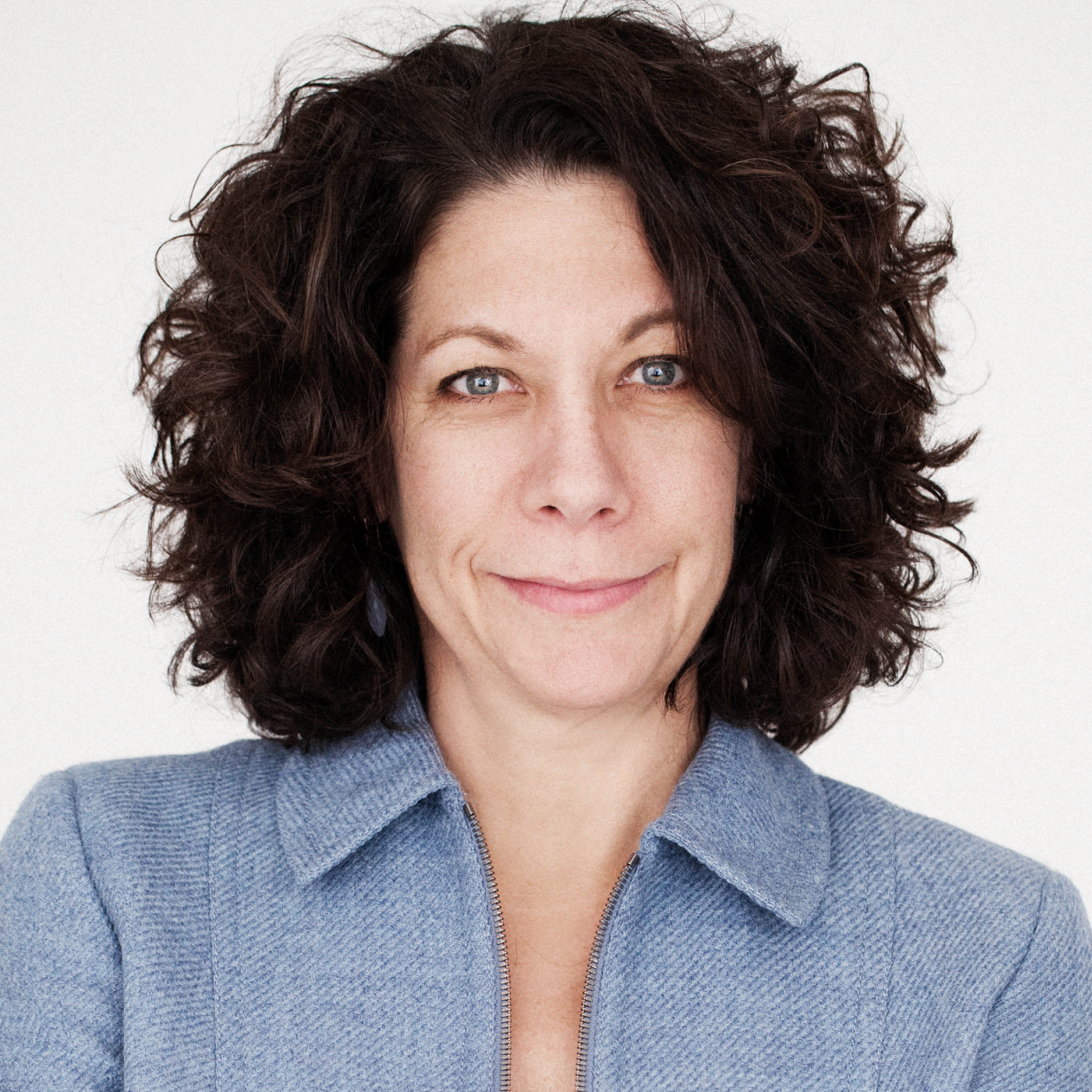 Bon­nie Bassler
→ Reza­fun­gin mak­er Cidara has added Bon­nie Bassler and Carin Canale-Theak­ston to the board of di­rec­tors. Bassler, the chair of the mol­e­c­u­lar bi­ol­o­gy de­part­ment at Prince­ton, joined the board at Roy­al­ty Phar­ma last sum­mer and is a board mem­ber at Re­gen­eron and Kalei­do Bio­sciences. Canale-Theak­ston found­ed and is CEO of life sci­ence com­mu­ni­ca­tions group Canale Com­mu­ni­ca­tions.
→ Wa­ter­town, MA al­lo­gene­ic cell ther­a­py biotech Platelet­Bio has elect­ed Steven Altschuler chair­man of the board. Altschuler, who co-found­ed Spark, is al­so chair­man at 89bio and oph­thalmic start­up As­cle­piX Ther­a­peu­tics.
→ Seat­tle CAR-T up­start Umo­ja Bio­phar­ma, which emerged in No­vem­ber with a $53 mil­lion Se­ries A, has named Robert Glass­man to the board of di­rec­tors. Glass­man, Or­biMed's ven­ture part­ner in pub­lic eq­ui­ty, is al­so on the board at Phar­varis and Tarus Ther­a­peu­tics.
→ Bio­engi­neer­ing com­pa­ny Biostage has pulled in Her­man Sanchez to its board of di­rec­tors. Cur­rent­ly, Sanchez is a se­nior part­ner at Trin­i­ty Life Sci­ences' strat­e­gy con­sult­ing busi­ness.
→ Tal­is Bio­med­ical has wel­comed Melis­sa Gilliam to its board of di­rec­tors. Gilliam is a pro­fes­sor of health jus­tice and vice provost at the Uni­ver­si­ty of Chica­go.