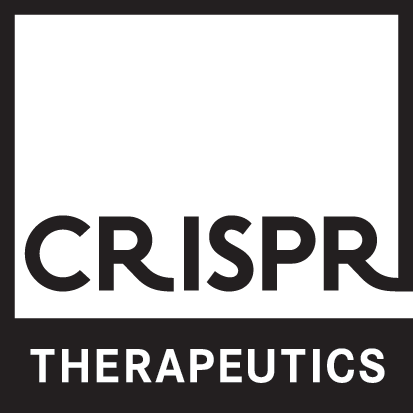 Crispr Therapeutics AG (NASDAQ:CRSP) - Stock analysts at Oppenheimer lifted their FY2020 earnings estimates for shares of Crispr Therapeutics in a research note issued to investors on Wednesday, October 28th. Oppenheimer analyst J. Olson now anticipates that the company will post earnings of ($4.53) per share for the year, up from their previous estimate of ($4.84). Oppenheimer has a "Buy" rating and a $105.00 price objective on the stock. Oppenheimer also issued estimates for Crispr Therapeutics' Q4 2020 earnings at ($1.09) EPS, FY2021 earnings at ($3.84) EPS, FY2022 earnings at ($3.99) EPS and FY2023 earnings at ($2.21) EPS.
Other equities analysts have also recently issued reports about the company. Chardan Capital increased their price target on Crispr Therapeutics from $100.00 to $110.00 and gave the company a "buy" rating in a report on Thursday, October 22nd. SunTrust Banks assumed coverage on Crispr Therapeutics in a research report on Tuesday, July 14th. They issued a "buy" rating and a $140.00 target price on the stock. Canaccord Genuity upped their price target on shares of Crispr Therapeutics from $110.00 to $120.00 in a research report on Thursday, October 22nd. Piper Sandler dropped their price objective on shares of Crispr Therapeutics from $128.00 to $107.00 and set an "overweight" rating on the stock in a report on Thursday. Finally, William Blair restated a "buy" rating on shares of Crispr Therapeutics in a research report on Tuesday, July 28th. Two analysts have rated the stock with a sell rating, four have assigned a hold rating and fourteen have assigned a buy rating to the company. The company presently has an average rating of "Buy" and an average price target of $99.56.
Shares of CRSP stock opened at $91.82 on Monday. Crispr Therapeutics has a 12-month low of $32.30 and a 12-month high of $111.90. The stock has a market capitalization of $6.44 billion, a P/E ratio of -28.17 and a beta of 2.31. The firm's 50 day moving average is $90.85 and its 200 day moving average is $77.86. Crispr Therapeutics (NASDAQ:CRSP) last announced its quarterly earnings results on Monday, November 2nd. The company reported ($1.32) earnings per share (EPS) for the quarter, missing analysts' consensus estimates of ($1.18) by ($0.14). Crispr Therapeutics had a negative net margin of 273.10% and a negative return on equity of 23.17%. The company had revenue of $0.15 million for the quarter, compared to analysts' expectations of $2.22 million. During the same period in the previous year, the business earned $2.40 EPS. The business's revenue was down 99.9% compared to the same quarter last year.
In other news, Director Bradley J. Phd Bolzon sold 60,000 shares of Crispr Therapeutics stock in a transaction that occurred on Tuesday, September 1st. The shares were sold at an average price of $92.51, for a total transaction of $5,550,600.00. The transaction was disclosed in a legal filing with the SEC, which is available at this hyperlink. Also, President Rodger Novak sold 25,000 shares of the business's stock in a transaction on Tuesday, September 1st. The stock was sold at an average price of $92.62, for a total transaction of $2,315,500.00. Following the completion of the transaction, the president now directly owns 651,940 shares in the company, valued at approximately $60,382,682.80. The disclosure for this sale can be found here. Over the last three months, insiders have sold 133,000 shares of company stock worth $12,064,743. Insiders own 21.40% of the company's stock.
A number of hedge funds and other institutional investors have recently made changes to their positions in the business. Vigilant Capital Management LLC bought a new position in shares of Crispr Therapeutics during the 3rd quarter valued at about $25,000. Webster Bank N. A. purchased a new stake in shares of Crispr Therapeutics in the third quarter worth about $27,000. Pacitti Group Inc. bought a new position in Crispr Therapeutics during the second quarter valued at approximately $32,000. WASHINGTON TRUST Co grew its holdings in Crispr Therapeutics by 81.9% during the 2nd quarter. WASHINGTON TRUST Co now owns 473 shares of the company's stock valued at $35,000 after buying an additional 213 shares in the last quarter. Finally, Nachman Norwood & Parrott Inc bought a new stake in Crispr Therapeutics in the 3rd quarter worth approximately $42,000. Institutional investors own 55.29% of the company's stock.
Crispr Therapeutics Company Profile
CRISPR Therapeutics AG, a gene editing company, focuses on developing transformative gene-based medicines for the treatment of serious human diseases using its regularly interspaced short palindromic repeats associated protein-9 (CRISPR/Cas9) gene-editing platform in Switzerland. Its lead product candidate is CTX001, an ex vivo CRISPR gene-edited therapy for treating patients suffering from dependent beta thalassemia or severe sickle cell disease in which a patient's hematopoietic stem cells are engineered to produce high levels of fetal hemoglobin in red blood cells.
Featured Article: Rule of 72
This instant news alert was generated by narrative science technology and financial data from MarketBeat in order to provide readers with the fastest and most accurate reporting. This story was reviewed by MarketBeat's editorial team prior to publication. Please send any questions or comments about this story to [email protected]
20 Stocks Wall Street Analysts Love the Most
Every trading day, between 500 and 800 new recommendations and research reports are issued by sell-side equities research analysts. There are between 300 and 500 brokerages and research houses that issue ratings, price targets and recommendations and more than 5,000 securities around the world that regularly receive coverage from research analysts.
MarketBeat has tracked more than 170,000 distinct analyst recommendations in the last 12 months alone. Given the volume of ratings changes that occur each day, it can be difficult to sift through the noise.
Analysts don't always get their "buy" ratings right, but it's worth taking a hard look when more than a dozen different analysts from different brokerages and research firm are giving "strong buy" and "buy" ratings to the same stock.
This slide show lists the 20 companies that have the highest average analyst recommendations from Wall Street's equities research analysts over the last 12 months.