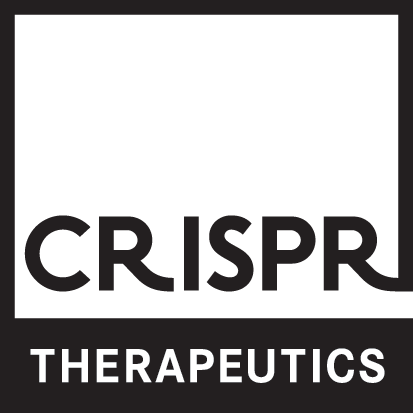 The greatest investment reward comes to those who by good luck or good sense find the occasional company that over the years can grow far more than the industry as a whole. - Phillip Fisher (Warren Buffett's mentor asides from Ben Graham)
As you can see, biotech is a lucrative investment field that requires foresight and patience to reap the most outsized gains. More importantly, you need to conquer your fear of volatility to arrive at the gate of mega profitability. Most importantly, you need to trust your intuition. Believe in yourself. If you recall, I recommended a gene-editing stock coined CRISPR Therapeutics (CRSP) back in 2017. During the time, CRISPR was trading at only $19.12. The argument against CRISPR was that it's too early in development and thereby too dangerous to invest. If you think about it, when the drugs advanced to the point of blockbuster sales, the share price would be multiple folds higher. And thereby, you'll miss the golden opportunities for growth.
Fast-forward today, CRISPR is exchanging hands at $86.59 for 352.2% profits. Don't get me wrong, I'm not bragging. After all, there are other much stronger performing IBI stocks. I simply present CRISPR to show you that biotech profits are real. And you can make a fortune in this niche. Provided that you're willing to learn and follow prudent philosophy/practices. In this research, I'll revisit CRISPR and share with you my forward expectation of this Phillip Fisher growth bio-equity.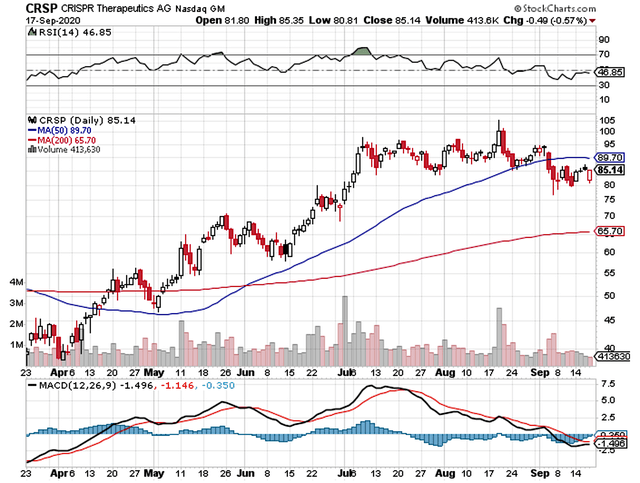 Figure 1: Crispr stock chart. (Source: StockCharts)
About CRISPR Therapeutics
As usual, I'll present a brief corporate overview for new investors. If you are familiar with the firm, I recommend that you skip to the subsequent section. Headquartered in Zug, Switzerland and Cambridge, Massachusetts, CRISPR is focused on the development and commercialization of gene-based therapies. As the premier gene-editing company, CRISPR is poised to fill the strong unmet needs in blood, immuno/oncology, and regenerative medicine.
Instead of employing a hit/miss approach, CRISPR zones in on disease targets based on specific criteria. They include unmet medical needs, technical feasibility, advantages of the editing platform (CRISPR/Cas9), and developmental time frame.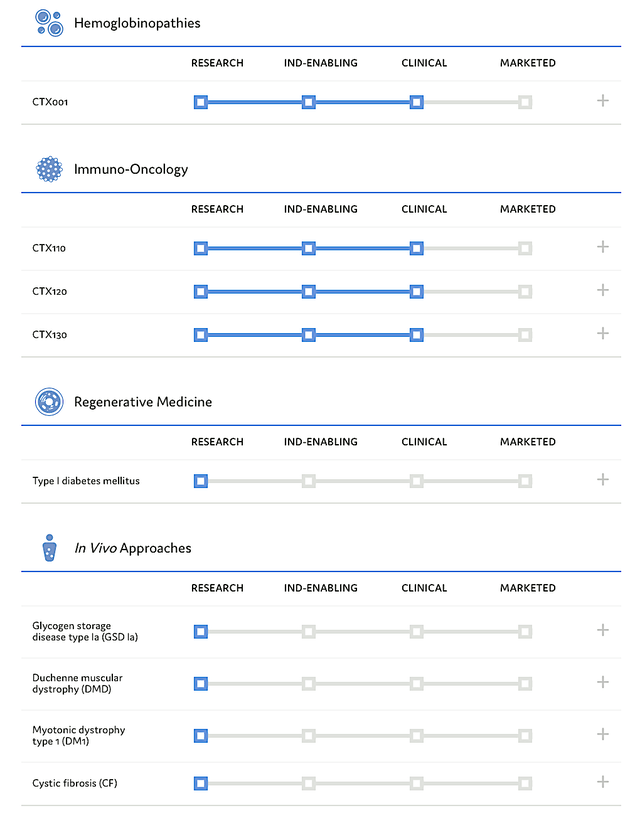 Figure 2: Therapeutic pipeline (Source: CRISPR)
CRISPR/Cas9 Gene-Editing Platform
As you know, I placed a heavy emphasis on the underlying technology in my analytical research. That's because the technical quality is an important determinant of whether a drug will pass its trial. I wrote in the prior articles that I hold CRISPR/Cas9 in very high regard. After all, CRISPR/Cas9, a superb gene-editing platform, driving the growth of CRISPR.
My main rationale is that any technology or therapeutic that mimics Mother Nature tends to produce the best outcomes. If you look at the robots mimicking animals in the video below, you'll see phenomenal achievements. Drug development also follows a similar theme, i.e., mimicking nature's biological machinery.
Figure 3: Boston Dynamic Robots (Source: YouTube)
Precisely for CRSPR/Cas9, this gene-editing platform took a page from the bacteria itself. In other words, bacteria use CRSPR/Cas9 editing system to fight back against viral invasions. Yes, viruses infect bacteria. In my view, nature is a battleground for various species. And CRISPR Therapeutics is harnessing the innovative power of millions of years of evolution by Natural Selection to help patients.

Figure 4: CRISPR/Cas9 (Source: CRISPR)
Gene-Editing Clinical Development
Shifting gears, you should check CRSPR/Cas9 clinical progress. So back in June this year, CRISPR and its world-class partner, Vertex (VRTX) presented new data of the lead gene-editing medicine (CTX-001) at the European Hematology Association ("EHA"). In the Phase 1/2 trial, the two patients with transfusion-dependent thalassemia ("TDT") showed robust responses. Moreover, one patient who suffered from sickle cell disease ("SCD") also demonstrated durable effects of fetal hemoglobin (HbF) transfer.
Let's assess that in greater detail. From the figure below, you can see that the more HbF transfer, the lesser the disease severity (and symptoms) for TDT/SCD.

Figure 5: Fetal hemoglobin and disease outcome (Source: CRISPR)
You may ask, Dr. Tran, why is that the case? Well, my friend, the reason is that the fetal (i.e., baby) hemoglobin (being transferred by CRSPR/Cas9 genes) makes up for the oxygen-deficiency of the TDT/SCD's disordered hemoglobin. By having more HbF, these patients enjoyed being symptom-free as if they don't have the disease.
You can also ask, Dr. Tran, what are the outcomes for these patients? I'm not surprised at all that these patients were free from the devastating vaso/occlusive crisis associated with TDT/SCD. After all, CTX-001 is appropriately designed to take care of the disease context. In the figure below, Patient#1 does not need any blood transfusion 14.2 months after CTX-001 treatment. Additionally, it's been 3.5 months that Patient#2 hasn't required any blood transfusion. As you can see, these are remarkable lasting results for these disorders.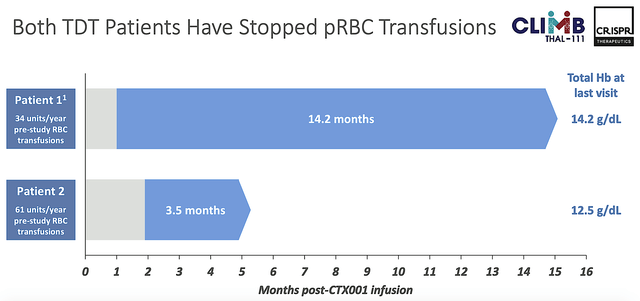 Figure 6: Patients with TDT's response to CTX-001 (Source: CRISPR)
Riding excellent preliminary clinical data, you might be wondering where is CRISPR heading. Despite the temporary delay associated with COVID-19, the company already resumed the said Phase 1/2 trial. Therefore, you can anticipate more data release in 2H2020. If the data is positive like I forecasted, you can expect the stock to reach a new high. Specifically, I forecast that there is a 65% (i.e., more than favorable) chance of positive data results.
From the regulatory viewpoint, the FDA granted the Regenerative Medicine Advanced Therapy (RMAT) designation for CTX-001. That's on top of the Orphan Drug designation from both the Agency and European Commission for TDT and SCD. Moreover, CTX-001 already gained Fast Track status. Putting all that together, you can bet that development is on the quickest route to marketing.
CAR-T Advancement
Asides from gene-editing medicine, the hidden gem of CRISPR is its CAR-T franchises. On this platform, patients are being doses in a Phase 1/2 trial for CTX-110 (a CAR-T targeting CD19+ B-cell cancers). Going forward, CRISPR will report top-line data for this franchise by year-end. This an important catalyst to stack on top of the gene-editing catalyst that can move the share price higher.
As for the other CAR-Ts (CTX-120 and CTX-130), clinical trials are ongoing. CTX-120 (targeting BCMA for relapsed or refractory multiple myeloma) is in its early clinical study. And patients are being dosed with the said drug. For CTX-130, it's being investigated in two different trials for patients suffering from solid tumors and blood cancers (having the CD70 target). Currently, the trial enrollment is open.
To forecast the early preclinical data, I focused heavily on "molecule analysis." And it turned out stellar for CRISPR. Now, to assess clinical outcomes, I rely on both molecule analysis and early preclinical data.
On this front, it's quite encouraging to see the robust response from the animal studies. As shown below, the CTX-110 treated mice enjoyed much-prolonged survival. And CTX-120 infused mice experienced substantial tumor volume reductions.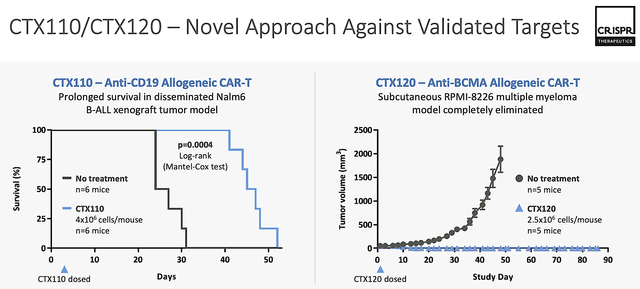 Figure 7: Preclinical CAR-T data (Source: CRISPR)
Infrastructure Expansion
When you invest in a biotech company, you should see if there's any significant infrastructure expansion. As a rule-of-thumb, the more the company expands its building/laboratories/infrastructure, the more growth you can expect.
On this metric, CRISPR recently entered into a lease agreement with Breakthrough Properties in Boston, Massachusetts. As you can see, Massachusetts is a breeding ground for pharmaceutical innovation. Therefore, it's an encouraging sign that CRISPR will move into this consolidated location in 2022. With a more robust infrastructure, CRISPR believes that this facility should support growth for the next five to seven years.
Of note, CRISPR also announced that it's building a new cell therapy manufacturing facility in Framingham, Massachusetts. As such, you can anticipate CRISPR to ramp up its supply for research and development. Moreover, the new facility will provide therapeutics for commercialization when the time comes. In light of such rapid advancements, the CEO (Samarth Kulkarni) enthused:
We continue to make substantial progress driving our multiple, ongoing clinical development programs. Enrollment in our immuno-oncology trials is ongoing, and we've re-initiated dosing in our CTX-001 trials. Further, we expect to report data from our CTX-001 program targeting hemoglobinopathies and our CTX-110 program later this year. Despite the challenges posed by COVID-19, we continue to execute on our programs and remain focused on our commitment to patients and their families.
Financial Assessment
Just as you would get an annual physical for your well-being, it's important to check the financial health of your stock. For instance, your health is affected by "blood flow" as your stock's viability is dependent on the "cash flow." With that in mind, you should analyze the 2Q2020 earnings report for the period ending on June 30, 2020.
As follows, CRISPR procured $44K in collaborative revenues compared to $318K for the same period of comparison. As you know, a developmental-stage (i.e., clinical-stage) company isn't expected to generate any revenues until the product is launched. The fact that CRISPR can garner any revenues is a demonstration of the quality of its medicines and technology.
That aside, the research and development (R&D) spending for the respective periods registered at $59.3M and $39.5M. I view the 50.1% increase positively because the money invested today can turn into blockbuster profits tomorrow. After all, you have to plant a tree to enjoy its fruits.
Additionally, there was the $79.6M ($1.3 per share) net loss compared to $53.6 ($1.01 per share) decline for the same comparison. You can see that this makes sense because the company is putting more money into R&D. As such, I'm not surprised that it cut into the net earnings.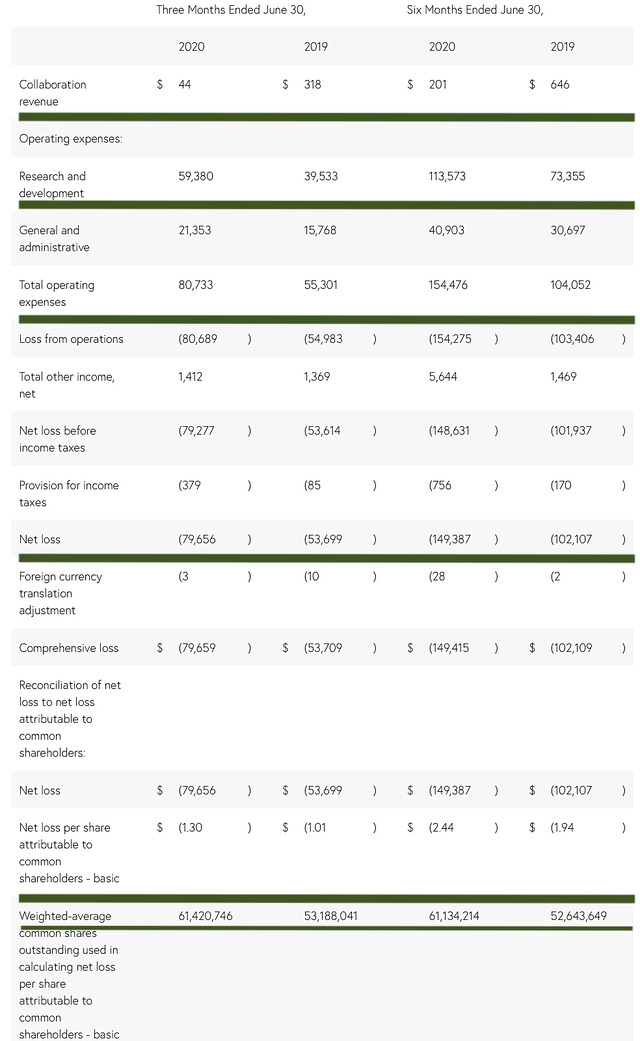 Figure 8: Key financial metrics (Source: CRISPR)
Regarding the balance sheet, there was $954.1M in cash and equivalents. Of note, the robust cash position came from the recent $450M (i.e., $70 per share) public offering. In my opinion, a young biotech always needs more money to fund its drug development. And I rather the company execute a public offering than incurring heavy bank debts. As you can see, the shares rebounded far above the $70 share price despite the offering. Based on the $80.7M quarterly OpEx, there is adequate capital to fund operations until 2Q2023. Simply put, the cash position is extremely strong.
While on the balance sheet, you should check to see if CRISPR is a serial diluter. A company that serially diluted will render your investment essentially worthless. Given that the shares outstanding increased from 53.1M to 61.4M, my math reveals a 15.6% annual dilution. Hence, CRISPR easily cleared my 30% cut off for a profitable investment.
Potential Risks
Since investment research is an imperfect science, there are always risks associated with your stock regardless of its fundamental strengths. Now the risks are "growth-cycle dependent." At this point in its life cycle, the main concern for CRISPR is whether CTX-001 and other CAR-T medicines will post robust clinical data.
In case of a failed clinical binary event, you can expect your stock to tumble by 50% and vice versa. Because it's a young growth biotech, CRISPR may expand too rapidly and thereby runs into the potential cash flow constraint.
Conclusion
In all, I maintain my strong buy recommendation on CRISPR with the five out of five stars rating. Since 2017, CRISPR Therapeutics has come a long way. When I first featured CRISPR, there were many doubters attacking me. I have nothing against them. I simply focus on my independent research. And I trust in my data forecasting. When you invest in biotech, you will encounter countless opinions. But remember, the opinion that mattered most is that of your own.
Even when CRISPR didn't have any animal data, my "molecule analysis" revealed that the outcome will be robust, at least for the TDT franchise. However, both TDT and SCD data turned out positive. As you can see, this forecasting technique leverages my discipline as a physician/scientist and a market expert. And it proved correct over many years of going against conventional market wisdom. As such, I trust in the data and forecasting. I'm not tooting my own horn. My point is that you should develop your own system and trust in yourself to see results.
Now CRISPR itself evolved over time, as it deepened the pipeline with CAR-T medicines. As you know, CAR-T is progressing rapidly. That's because there is no other therapy that can treat deadly cancers as good as CAR-T. Going into yearend, if CRISPR can deliver positive results for its CAR-T (CTX-110) and more strong results for the gene-editing medicine (CTX-001), you can expect your stock to move higher. How much it moves also depends on the larger market environment. That is to say, a bear market can mute a rally.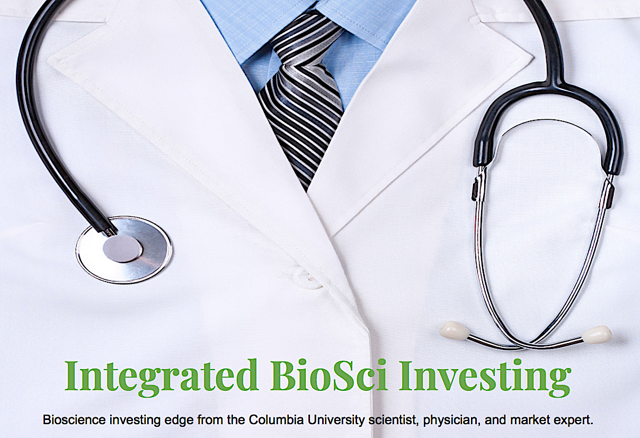 Thanks for reading! Please hit the orange "Follow" button on top for more. Don't miss out on the most profitable content (i.e. higher level intelligence) inside IBI. Here's what members said:
Dr. Tran's analyses are the best in the biotech sphere, well worth the price of subscription.
Very professional, extremely knowledgeable, and very honest… I would highly recommend this service, and his stock picks have been very profitable.
Not satisfied? See countless testimonies here.
I'm so confident in the value of my service that I'm giving you a 2-week FREE trial, money-back guarantee.
Disclosure: I/we have no positions in any stocks mentioned, and no plans to initiate any positions within the next 72 hours. I wrote this article myself, and it expresses my own opinions. I am not receiving compensation for it (other than from Seeking Alpha). I have no business relationship with any company whose stock is mentioned in this article.
Additional disclosure: As a medical doctor/market expert, I'm not a registered investment advisor. Despite that I strive to provide the most accurate information, I neither guarantee the accuracy nor timeliness. Past performance does NOT guarantee future results. I reserve the right to make any investment decision for myself and my affiliates pertaining to any security without notification except where it is required by law. I'm also NOT responsible for the action of my affiliates. The thesis that I presented may change anytime due to the changing nature of information itself. Investing in stocks and options can result in a loss of capital. The information presented should NOT be construed as recommendations to buy or sell any form of security. My articles are best utilized as educational and informational materials to assist investors in your own due diligence process. That said, you are expected to perform your own due diligence and take responsibility for your action. You should also consult with your own financial advisor for specific guidance, as financial circumstance are individualized.