Posted on Monday, February 8th, 2021 by MarketBeat Staff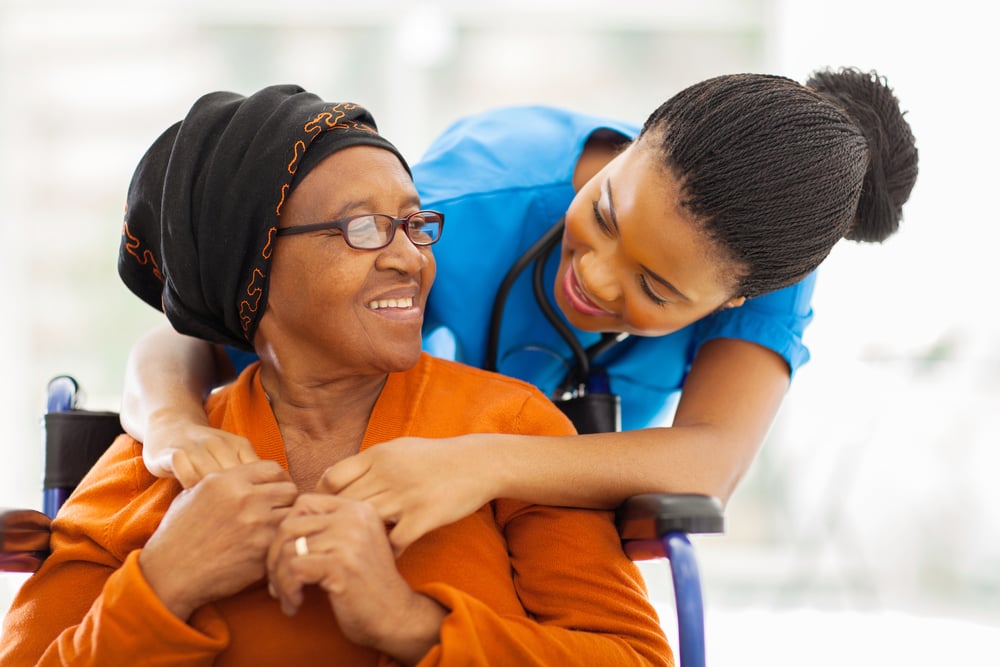 We all knew that traditional healthcare services were disrupted in 2020. The patient-doctor relationship went virtual. In the early months of the pandemic, many people in need of elective surgeries simply did not have that option available to them. And even local pharmacies took on a new e-commerce role as curbside pickup or home delivery of prescription medication became the norm.
Not surprisingly healthcare stocks were battered last year. Overall, the sector was down 11%, far below the S&P 500 Index that climbed over 15%.
However, the market is always forward-looking with a particular eye towards innovation. The healthcare sector has many companies that are developing innovative approaches in areas such as gene editing. And other companies are in late-stage trials for drugs that can deliver breakthrough results for conditions that continue to plague our world.
That's the focus of this presentation. We've identified 7 healthcare stocks that are delivering innovative ideas that will help deliver better patient outcomes. And in some cases will revolutionize medicine altogether. These are also the stocks that analysts have their eye on.
#1 - Cassava Sciences (NASDAQ:SAVA)

The first company on our list is a biotechnology company. But Cassava Sciences (NASDAQ:SAVA) is probably not a company you heard about in 2020 because it doesn't have a Covid-19 vaccine candidate. What the company does have is a late-stage drug candidate, simufilam, that is designed to treat Alzheimer's disease.
The statistics about Alzheimer's are staggering. Approximately 5.7 million individuals in the United States are currently afflicted. That number is projected to rise to 16 million by 2050. In fact, someone in the U.S. develops Alzheimer's every 65 seconds. By 2050, that time is projected to drop to 33 seconds.
And there is no cure. But progress is being made on the treatment front. The company is scheduled to start a Phase 3 trial of simufilam in the latter half of 2021. However the stock has charged higher since the beginning of the year on news that an interim analysis of Cassava's clinical study showed that patients who were using simufilam for six months showed improved cognitive function with no serious side effects.
This is a very aggressively growing stock that closed trading on February 1 at $22.99 and is trading over $114 per share as of this writing. Cassava is not yet profitable, but the fortunes of the company can change dramatically if it can bring simufilam through a successful trial.
About Cassava Sciences
Cassava Sciences, Inc, a clinical stage biotechnology company, develops drugs for nervous system disorders. Its lead therapeutic product candidate is PTI-125, a small molecule drug, which is completed Phase 2b clinical trial; and investigational diagnostic product candidate is SavaDx, a blood-based biomarker/diagnostic to detect Alzheimer's disease. Read More 
Current Price: $60.67
Consensus Rating: Buy
Ratings Breakdown: 3 Buy Ratings, 0 Hold Ratings, 0 Sell Ratings.
Consensus Price Target: $19.33 (68.1% Downside)
#2 - Crispr Therapeutics (NASDAQ:CRSP)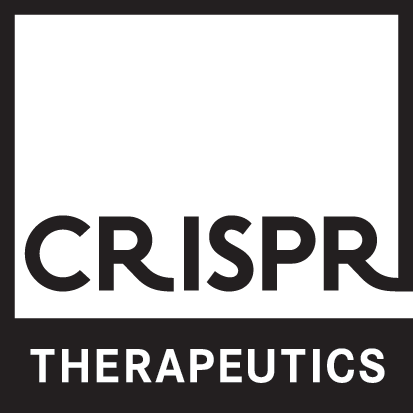 Gene editing was one of the most promising technologies that fell to the back burner a little due to the pandemic. In layman's terms Crispr Therapeutics (NASDAQ:CRSP) looks for anomalies in an individual's genetic sequence. When an anomaly is identified, the company uses a protein called Cas9 to cut out the anomaly and replace it.
It's not simple, and that's the reason the company has not yet delivered a product to market. However, that may be changing. The company is currently working to mass-produce cell therapies that will work in any individual. And its in-house therapy for non-Hodgkin's lymphoma (CTX110) is already through Phase 1 trials.
Investors who are unfamiliar with Crispr Technologies may look at the company's stock chart and get a bit spooked. You shouldn't. CRSP stock is down nearly 20% from its mid-January high. But this is likely due to profit-taking.
The stock pushed through an important level of resistance at $70 in early summer and was marching steadily forward. The price of CRSP stock accelerated at the start of the year, but the recent selloff creates a good buying opportunity.
About CRISPR Therapeutics
CRISPR Therapeutics AG, a gene editing company, focuses on developing transformative gene-based medicines for serious human diseases. It develops its products using Clustered Regularly Interspaced Short Palindromic Repeats (CRISPR)/CRISPR-associated protein 9 (Cas9), a gene editing technology that allows for precise directed changes to genomic DNA. Read More 
Current Price: $169.23
Consensus Rating: Buy
Ratings Breakdown: 11 Buy Ratings, 3 Hold Ratings, 2 Sell Ratings.
Consensus Price Target: $141.79 (16.2% Downside)
#3 - Editas Medicine (NASDAQ:EDIT)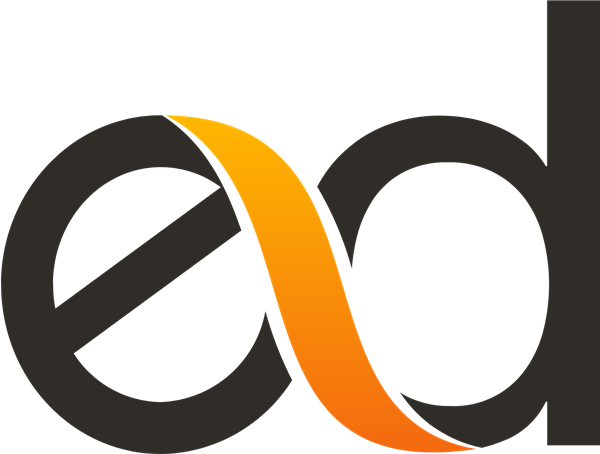 Another company that is involved in gene editing is Editas Medicine (NASDAQ:EDIT). In fact, Editas uses Crispr Technologies gene-editing technique. Like Crispr, however, the company does not yet have a product on the market.
EDIT stock has gone up 120% in the trailing twelve months as of this writing. A stock like this doesn't see this kind of price action without any news. In the case of Editas, the company has two treatment candidates (EDIT-101 and EDIT-301) that have gone through early-stage clinical trials. EDIT-101 is for the treatment of a rare eye disorder that is the leading cause of infant blindness and EDIT-301 is for the treatment of sickle cell disease.
The stock recently dipped 30% when the company announced it was issuing a share offering. This is not unusual. You may recall that many small-cap biotech stocks initiated share offerings last year as they were developing Covid-19 treatments. Science like this takes money. And Editas hopes to raise gross proceeds of $231 million.
About Editas Medicine
Editas Medicine, Inc operates as a clinical stage genome editing company. The company focuses on developing transformative genomic medicines to treat a range of serious diseases. The company develops a proprietary genome editing platform based on CRISPR technology, which includes CRISPR/Cas9, CRISPR/Cas12a, and engineered forms of both of these CRISPR systems to target genetically addressable diseases and therapeutic areas. Read More 
Current Price: $69.75
Consensus Rating: Hold
Ratings Breakdown: 3 Buy Ratings, 3 Hold Ratings, 2 Sell Ratings.
Consensus Price Target: $50.83 (27.1% Downside)
#4 - Vertex Pharmaceuticals (NASDAQ:VRTX)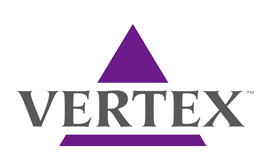 If you're looking for a less speculative choice in healthcare stocks, you can consider Vertex Pharmaceuticals (NASDAQ:VRTX). Vertex is a profitable company that is the market leader in drugs used to treat the underlying causes of Cystic Fibrosis (CF).
Vertex is also partnering with Crispr Technologies to become a player in the gene-editing field. Like Editas, Vertex is working on a treatment for sickle cell disease.
VRTX stock is down nearly 7% in 2021, but has only gone into the red after what some analysts felt was a disappointing earnings report on the bottom line. However, the company's results on the top and bottom lines were significantly higher on a year-over-year (YOY) basis.
At one point in 2020, VRTX stock was trading near $300 per share. While that may have too extreme on the high end, the current selloff looks a bit unwarranted. Vertex should have no problem delivering revenue and profits for the remainder of the year. And if the company sees movement in the rest of its pipeline, the gain may be significant.
About Vertex Pharmaceuticals
Vertex Pharmaceuticals Incorporated engages in developing and commercializing therapies for treating cystic fibrosis. The company markets SYMDEKO/SYMKEVI, ORKAMBI, and KALYDECO to treat patients with cystic fibrosis who have specific mutations in their cystic fibrosis transmembrane conductance regulator gene; and TRIKAFTA for the treatment of patients with CF 12 years of age or older who have at least one F508del mutation in the cystic fibrosis transmembrane conductance regulator, or CFTR, gene. Read More 
Current Price: $214.37
Consensus Rating: Buy
Ratings Breakdown: 23 Buy Ratings, 4 Hold Ratings, 0 Sell Ratings.
Consensus Price Target: $293.44 (36.9% Upside)
#5 - Medtronic (NYSE:MDT)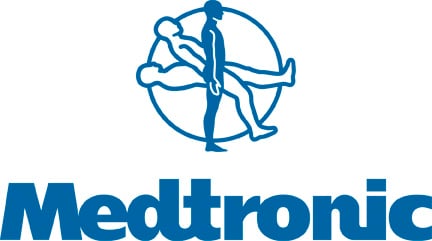 Outpatient surgery was one of the areas of the healthcare sector that was most affected by the pandemic. And it's taken Medtronic (NYSE:MDT) stock the better part of a year to get back to its pre-pandemic level.
As a $160 billion company, and a dividend aristocrat no less, you may not perceive Medtronic as being a leader in medical innovation. However, the company is a growing presence in robotic-assisted surgeries. This sector is still in its early stages of growth. It has however received a lift in awareness at least from the novel coronavirus which has provided a real-world use case for the concept of robotic surgery.
That awareness did not translate into revenue as the market for robotic surgery devices dropped in 2020 to just under $5 billion. But according to the firm Research and Markets, this market is expected to grow to $7.71 billion in 2023 at a compound annual growth rate (CAGR) of 16.8%.
About Medtronic
Medtronic plc develops, manufactures, distributes, and sells device-based medical therapies to hospitals, physicians, clinicians, and patients worldwide. It operates through four segments: Cardiac and Vascular Group, Minimally Invasive Therapies Group, Restorative Therapies Group, and Diabetes Group. Read More 
Current Price: $118.07
Consensus Rating: Buy
Ratings Breakdown: 21 Buy Ratings, 3 Hold Ratings, 0 Sell Ratings.
Consensus Price Target: $122.30 (3.6% Upside)
#6 - Teladoc (NYSE:TDOC)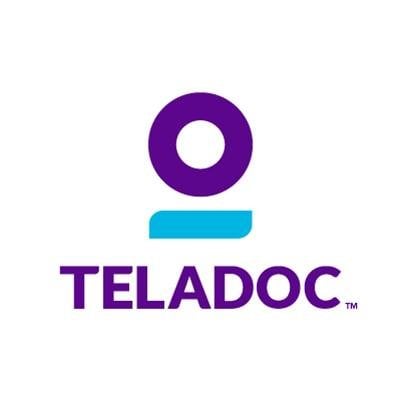 Any talk of healthcare innovation in 2021 has to consider the field of telehealth. And Teladoc Health (NYSE:TDOC) is one of the unquestioned leaders in this space.
TDOC stock has enjoyed a massive 160% gain in the trailing twelve-month period. It's reasonable for investors to ask if the thrill is gone, particularly since like other stocks in this presentation, Teladoc is not yet profitable.
You can rely on anecdotal evidence that the pandemic is fundamentally changing the nature of the doctor-patient relationship. Many patients are realizing that there are some things that can be handled with a virtual visit, which makes for a more efficient and potentially safe experience for all involved.
However, a more convincing way to look at the company's prospects is go to the data. In the most recent quarter, the company's revenue more than doubled and total "office visits" more than tripled on a YOY basis.
And in 2020, Teladoc acquired Livongo Health, which will allow it to capture further market share and branch out into the area of chronic condition management.
About Teladoc Health
Teladoc Health, Inc provides virtual healthcare services on a business-to-business basis in the United States and internationally. It covers various clinical conditions, including non-critical, episodic care, chronic, and complicated cases like cancer and congestive heart failure, as well as offers telehealth solutions, expert medical services, behavioral health solutions, guidance and support, and platform and program services. Read More 
Current Price: $294.54
Consensus Rating: Buy
Ratings Breakdown: 17 Buy Ratings, 12 Hold Ratings, 0 Sell Ratings.
Consensus Price Target: $238.57 (19.0% Downside)
#7 - Zoetis (NYSE:ZTS)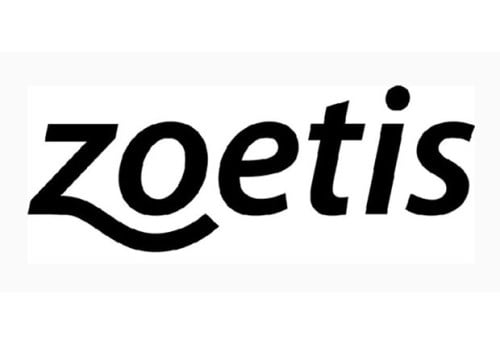 The last stock on our list is proof that human healthcare is not the only narrative in 2020. Zoetis (NYSE:ZTS) is a leader in the area of veterinary health for pets and livestock. One thing that makes Zoetis a compelling stock is that the company is a spinoff of Pfizer (NYSE:PFE).
Pet adoptions have surged during the Covid-19 pandemic. And according to the company's CEO, Kristin Peck, that is translating into more money being spent on food and supplies. And as owners stay home with their pets, they have been more likely to get in front of potential health issues, and are looking for solutions.
The company's business grew to $6.26 billion in 2019. When Zoetis reports earnings in February, investors will be able to see how 2020 nets out. Through the first three quarters, the company had booked $4.87 billion so there's a chance they could have a YOY increase.
ZTS stock is up 12% for the trailing twelve-month period although it is down approximately 4.5% in 2021.
About Zoetis
Zoetis Inc discovers, develops, manufactures, and commercializes animal health medicines, vaccines, and diagnostic products in the United States and internationally. It commercializes products primarily across species, including livestock, such as cattle, swine, poultry, fish, and sheep; and companion animals comprising dogs, cats, and horses. Read More 
Current Price: $160.02
Consensus Rating: Buy
Ratings Breakdown: 9 Buy Ratings, 8 Hold Ratings, 0 Sell Ratings.
Consensus Price Target: $161.14 (0.7% Upside)
Vaccine stocks, and the companies that will be involved with the distribution of the vaccine, received a significant amount of investor attention in 2020. And there was good reason. Many of these companies are moonshots that fit the risk-reward dynamic that is prevalent in the market.
But believe it or not, there will be an end to the Covid-19 pandemic. Nearly one year since the first known cases of the virus were detected in the United States, there are multiple vaccines available. And while the rollout of the vaccines will never be as fast as many want, the overall trends are moving in a positive direction.
As we pointed out in the introduction, the market is always looking for what's next. And that means that, perhaps, there will be a return to looking at stocks for their fundamentals. These are two reasons that the vaccine trade will give way to companies that are leading the way forward.
These are the healthcare stocks you should be adding to your portfolio in 2021. They combine innovation with treatments that address the diseases that we don't yet have a vaccine to treat.
8 Retail Stocks to Own For the Long Haul
There are more than 500 national retailers traded on the NYSE and the NASDAQ. Given the sheer number of big box stores, warehouse clubs, restaurant chains, and other retail stores listed on public markets, it can be hard to identify which retailers will outperform the market.
Fortunately, some of Wall Street's top analysts have already done most of the work for us.
Every year, analysts issue approximately 4,200 distinct recommendations for retail companies. Analysts may not always get their "buy" ratings right, but it's worth taking a hard look when several analysts from different brokerages and research firms are giving "strong-buy" and "buy" ratings to the same retailer.
This slide show lists the 8 retail companies with the highest average analyst recommendations from Wall Street's equities research analysts over the last 12 months.