Here are some platforms you might want to check that will help you get the COVID-19 vaccine around your area.
DNA Web Team
May 9, 2021, 05:35 PM IST
Thousands of people are struggling every day to book a vaccine slot on CoWin portal or Aarogya Setu app - as they disappear as soon as they become available.
Luckily, tech giants and independent researchers are coming up with solutions that will let Indians find a vaccine centre with available vaccine slots. Here are some tools you might want to check that will help you get the COVID-19 vaccine around your area.
1. Paytm Vaccine Finder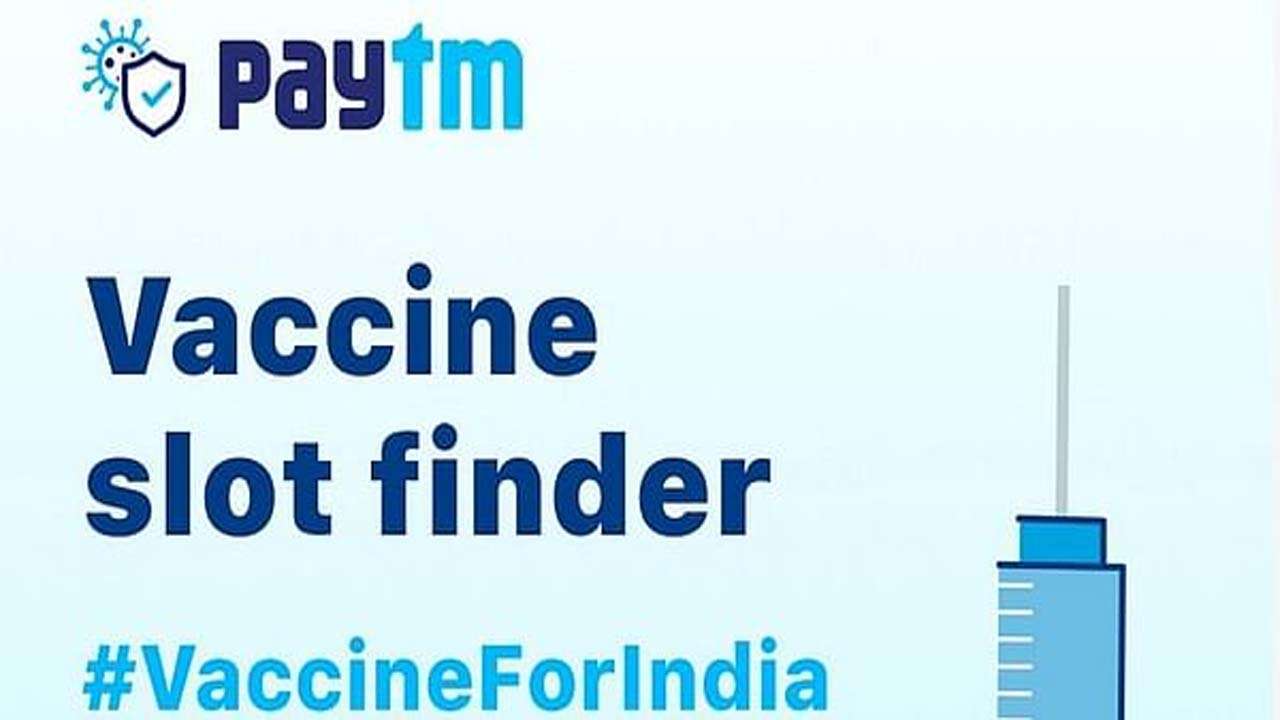 1/6
Paytm launched a platform 'COVID-19 Vaccine Finder' on its Mini App store. Paytm founder Vijay Shekhar Sharma took to Twitter to share the new feature in the Paytm app called COVID-19 Vaccine Slot Finder.
The COVID-19 Vaccine Slot Finder tool has been rolled out to Paytm apps for both Android and iOS devices. The tool takes real-time data from CoWIN and stands for COVID Vaccine Intelligence Network.
In a statement, the company said that the platform will help citizens to check the availability of vaccination slots for the next four weeks. For this, they have to individually enter different pin codes or district details along with age group (18+ or 45+).
In case the slots are saturated for the near future, users can select the option for real-time alerts from Paytm once any slot is free, it added.
2. VaccinateMe.in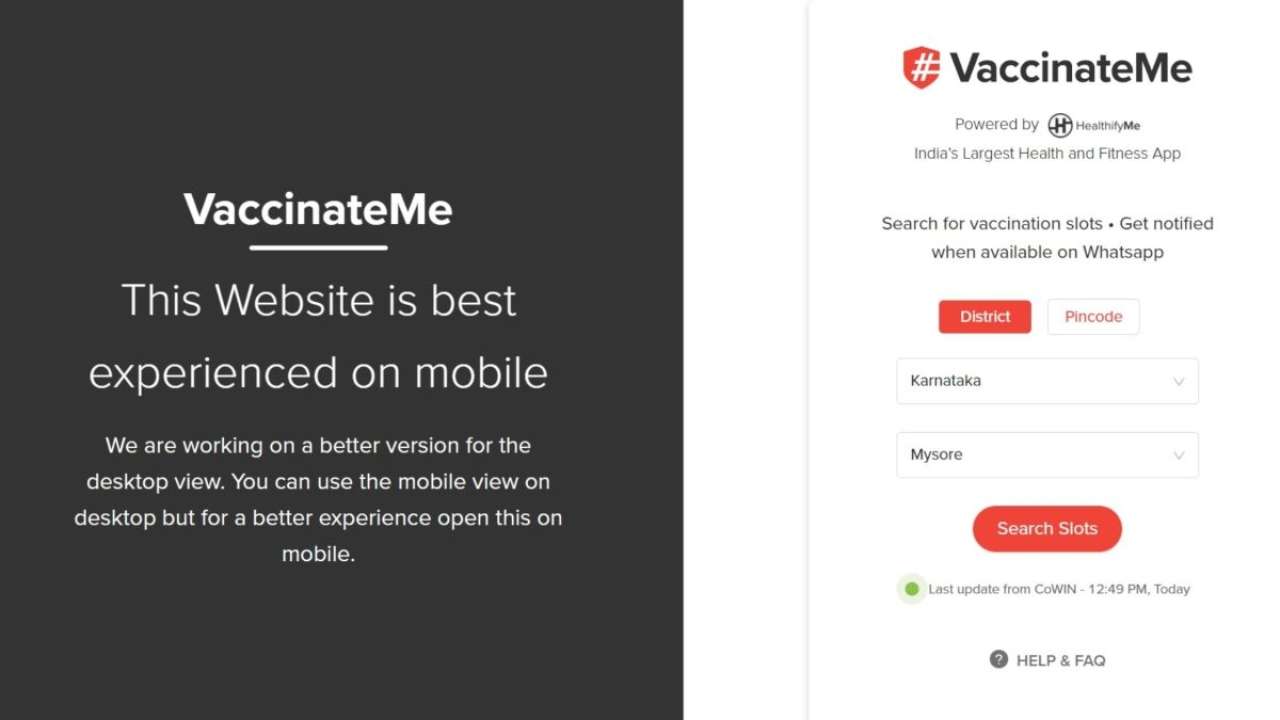 2/6
The website made by HealthifyMe lets you search for nearest Covid-19 vaccine centres and also notifies you on WhatsApp when there's an open slot. You can also download the app for a better experience.
3. Getjab.in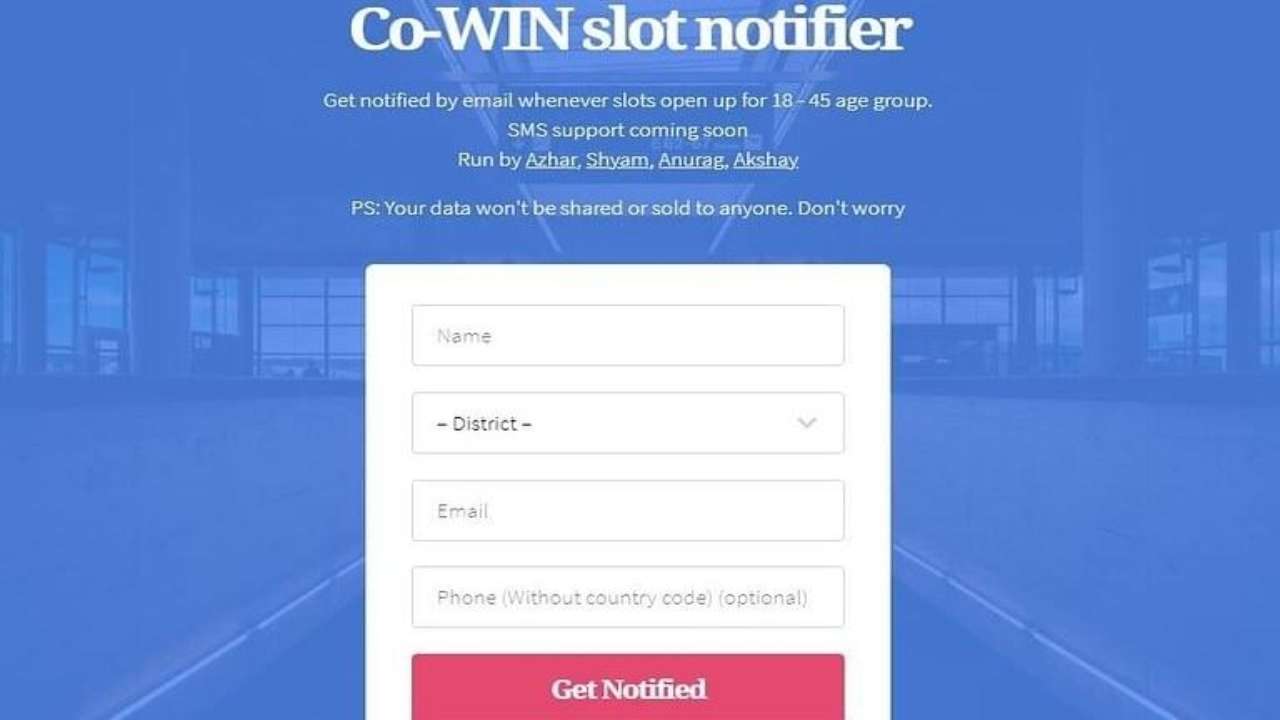 3/6
You can also visit Getjab to book vaccination slots (helpful for people aged between 18 and 45 years) and get notified of the same. You need to register with name, district and email. You can also provide your phone number if you want and get notified through a message.
4. Findslot.in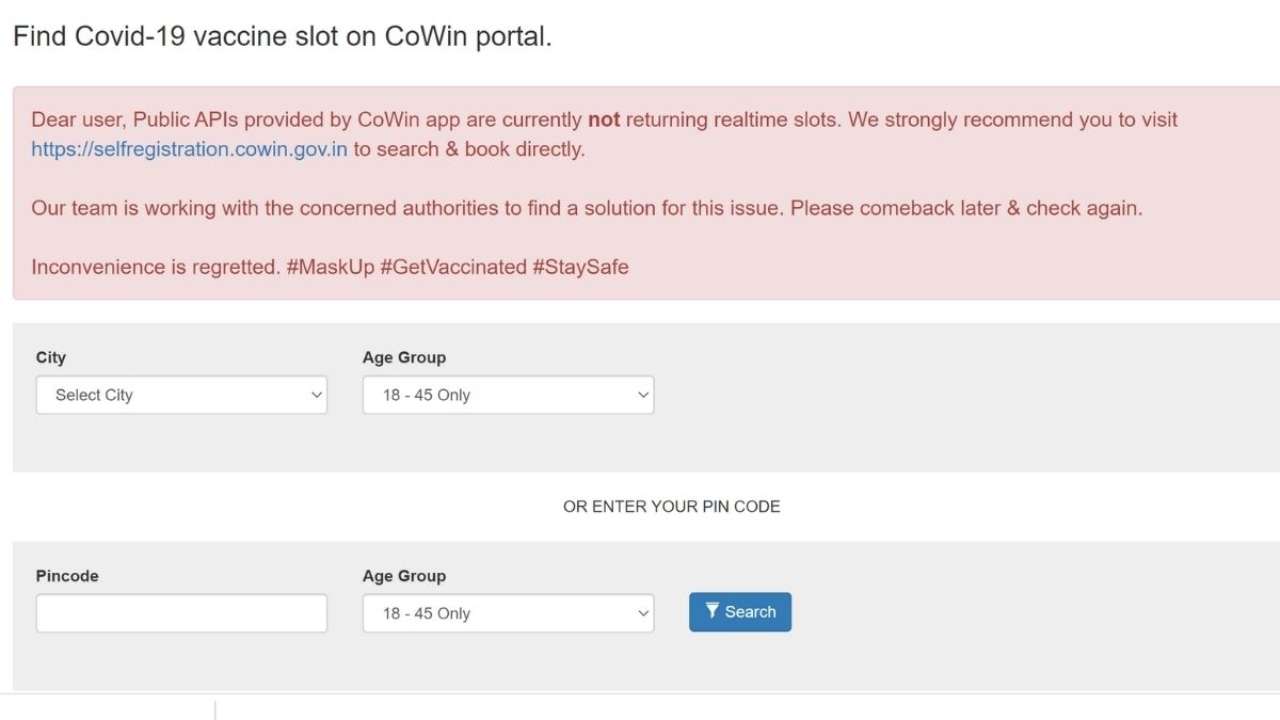 4/6
Another platform that can help you find COVID-19 vaccine centre with availability is Findslot.in, which uses CoWIN open API. Similar to CoWIN, the website lets users search availability by entering different pin codes individually. Although, it currently fixing a problem that fails to provide a real-time slot. This is expected to get fixed soon. Users can also reach out to developers Shubhendu Sharma (@ShubhenduSharma) and Jeroz (@JerozNishanth) on Twitter in case of facing errors.
5. Under45.in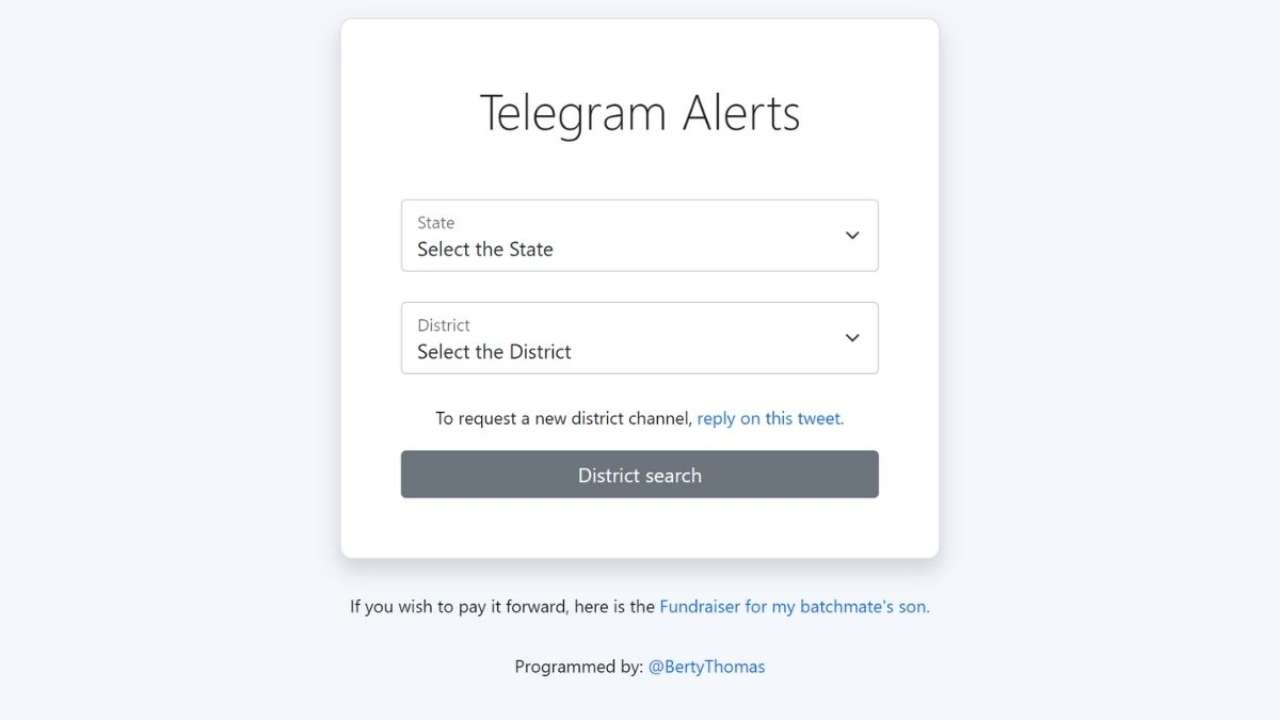 5/6
You can visit Under45.com to book vaccination slots based on your state and district in India. It uses a similar strategy as Findslot.in to find COVID-19 vaccine centres with availability for people between 18-44 years. Its developer, Berty Thomas is also sharing links to Telegram groups on his Twitter account (@BertyThomas) that contain the same slot-availability details. Notably, Under45.in only requires state and district information and no name and other personal details. It contains a list where slots are available based on recent searches.
6. Disclaimer
6/6
These websites are not official websites created by the government but by individuals. These websites will only notify you of an open slot. You ultimately have to register and book a slot on the government's CoWIN portal or Aarogya Setu app to get the vaccine dose.