Protests erupted across France on the weekend in the wake of tougher new COVID-19 measures by the government. Here's a lowdown on the situation.
DNA Web Team
Jul 19, 2021, 03:33 PM IST
France is witnessing major backlash against President Emmanuel Macron's COVID-19 policies. Over a lakh people have come out to protest against new measures aims at increasing the country's vaccination rate.
There have been clashes between the protesters and the security forces, vandalism as well as death threats issues. There's also a notable political angle that could reshape the power dynamics in the country in the months to come. Here's a quick explanation of the turmoil unfolding in France.
1. Where in France are the protests happening?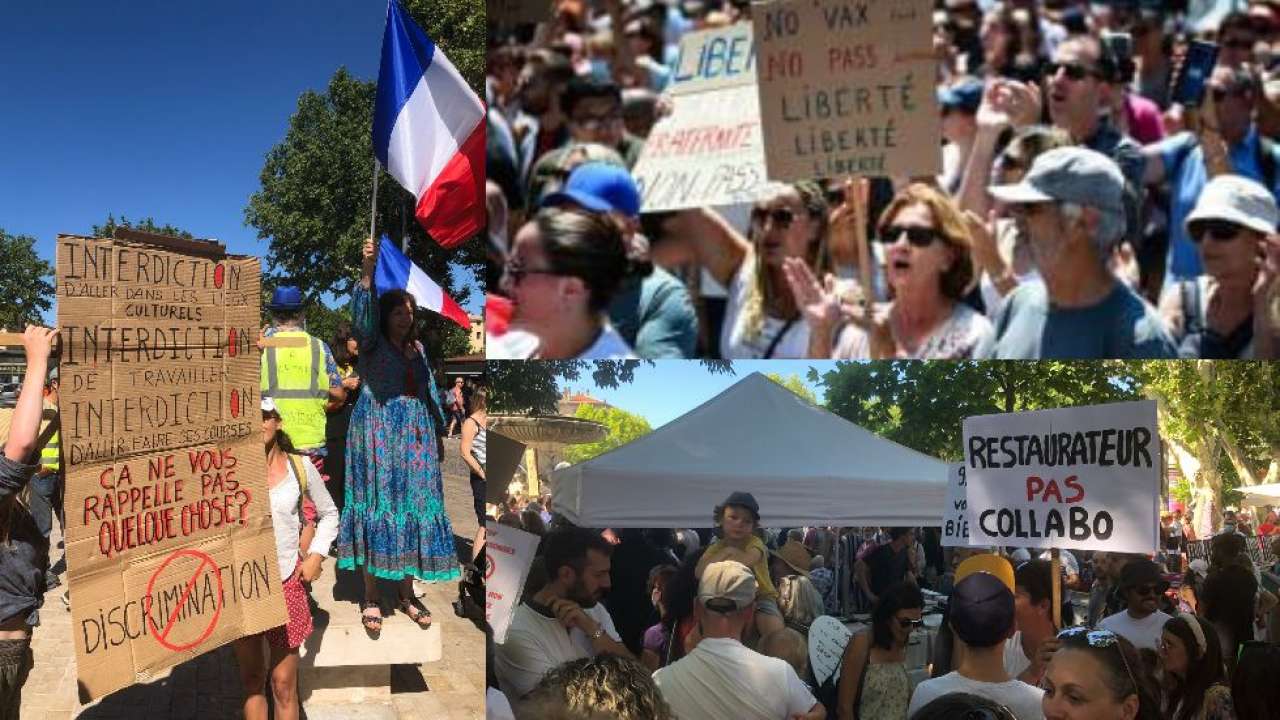 1/6
The protests are not limited to one or two cities. From the capital Paris to Lille and Vannes in the north, Montpellier and Grenoble in the South to Strasbourg in the East, France is seeing protests erupt in almost every region of consequence.
Pic courtesy: Twitter
2. What triggered the protests?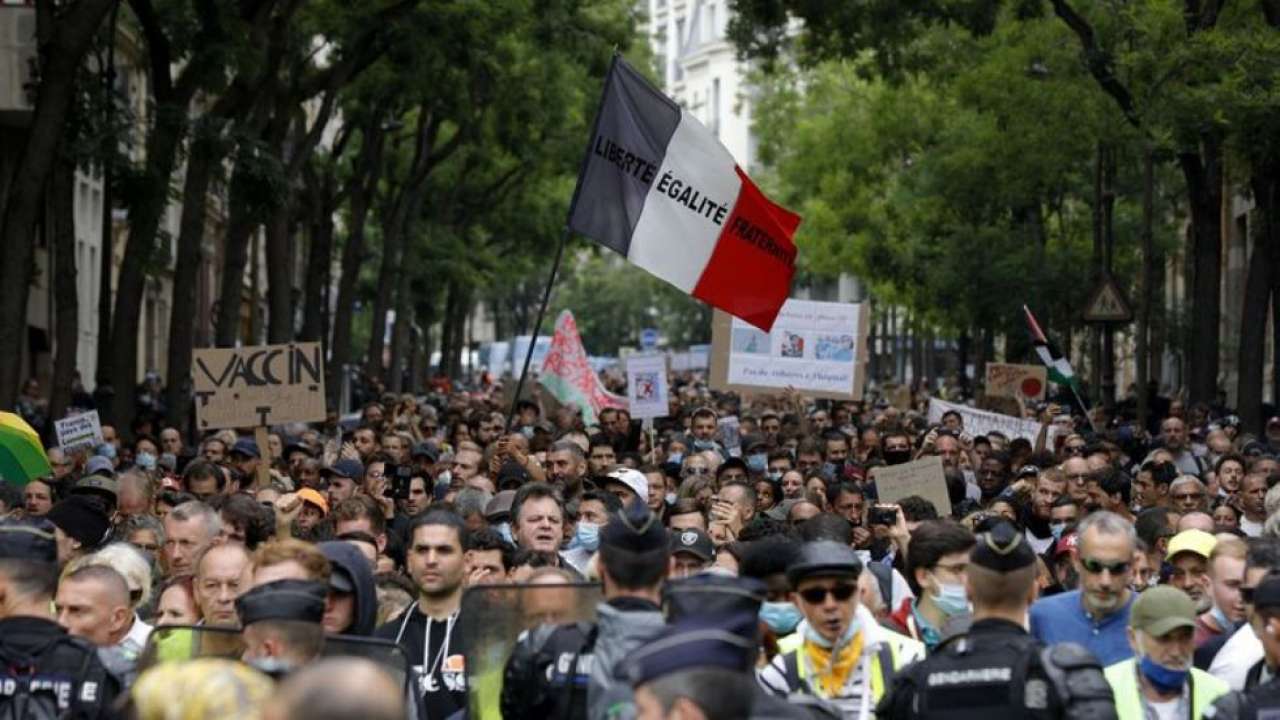 2/6
President Macron's government is pushing new stringent COVID-19 regulations in a bid to make more people get their vaccine shots. This reportedly includes compulsory vaccination for health workers, mandatory 10-day quarantine if tested positive and a sanitary pass for those who are fully vaccinated and recently recovered people to access public places. Other controversial aspects of the new measures are random police checks and hefty fines and even jail terms for business owners and customers found in violation.
Pic courtesy: Twitter
3. Are the protests violent?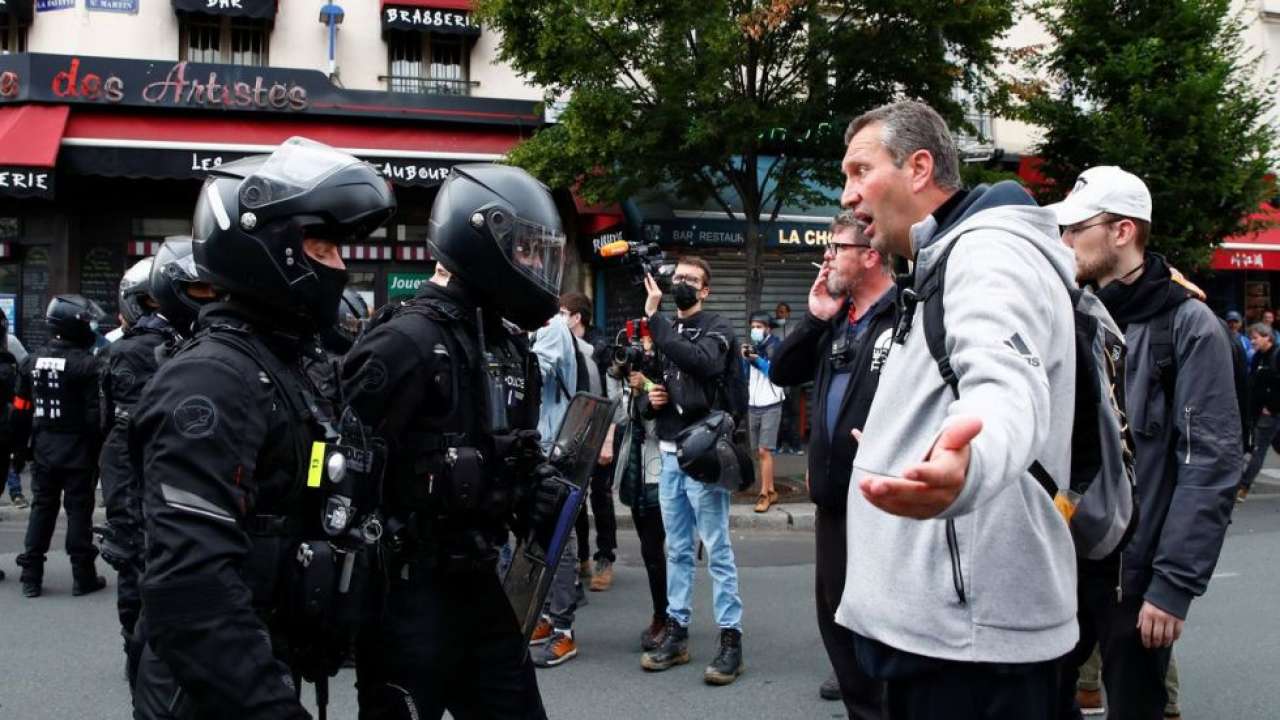 3/6
While there have been reports of clashes between protest factions and security forces, at least two vaccination centres have been vandalized in southern France. Anti-vaccine graffiti has also been spotted near the vandalized centres. Several French officials have also received threats, prompting the government to amplify security.
Pic Courtesy: Reuters
4. Who all are protesting?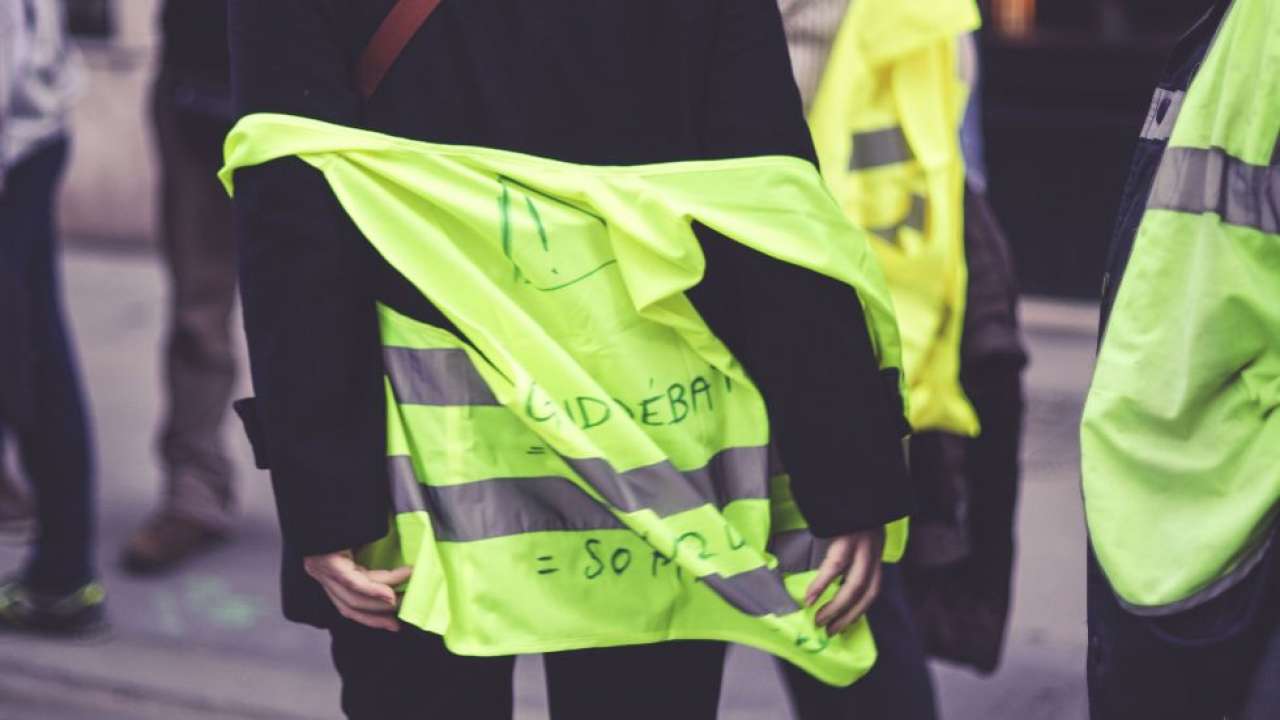 4/6
The backlash is uniquely all-encompassing this time. Groups from across the spectrum, from far-right to far-left, have joined the protests. Among the ranks are opposition political parties, fringe groups yellow vests, royalists, vaccine-skeptics and even hundreds of medical personnel.
Pic: Stock/ Representetive photo
5. What's the political significance of the protests?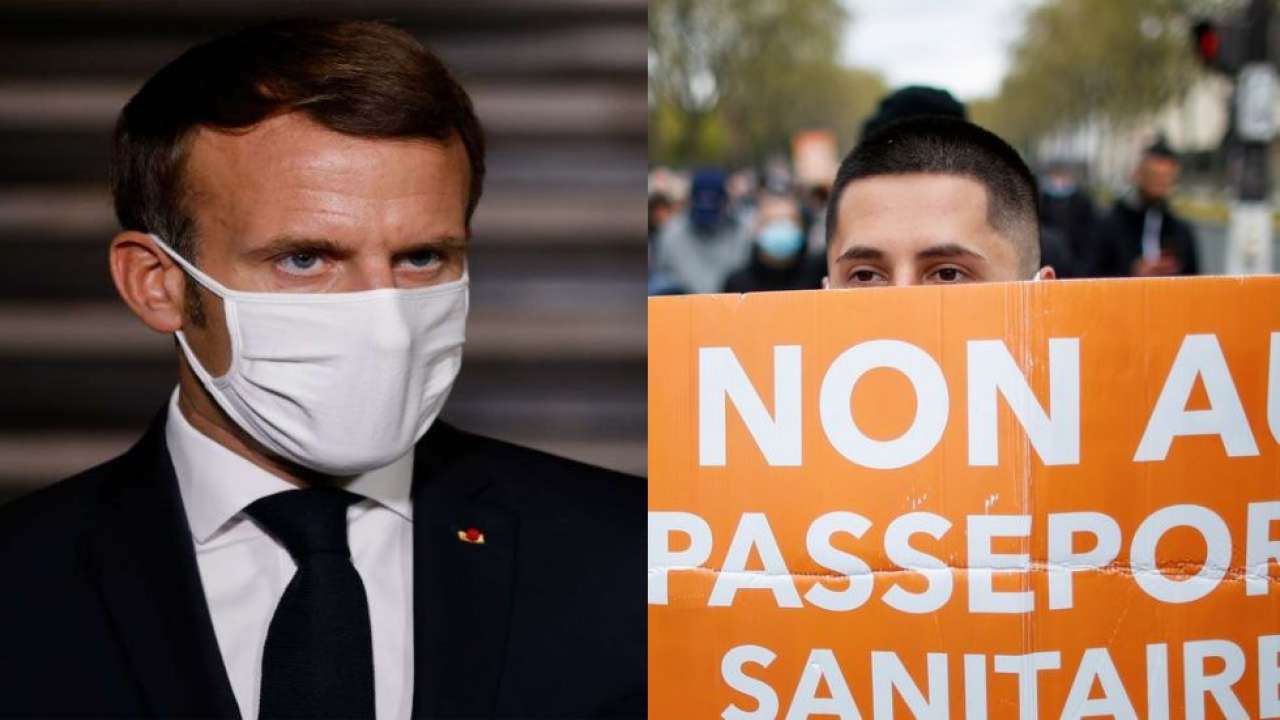 5/6
The presidential elections in France are scheduled for April 2022. With less than a year left, all of President Macron's political opponents coming together is an alarming situation. He has been accused of "indecent brutality" and "presidential monarchy" by the opposition. Macron is widely being accused of dictatorial policies by the protesters and moves that curb freedom of French citizens.
Pic courtesy: Reuters
6. Meanwhile, how's the COVID-19 situation in France?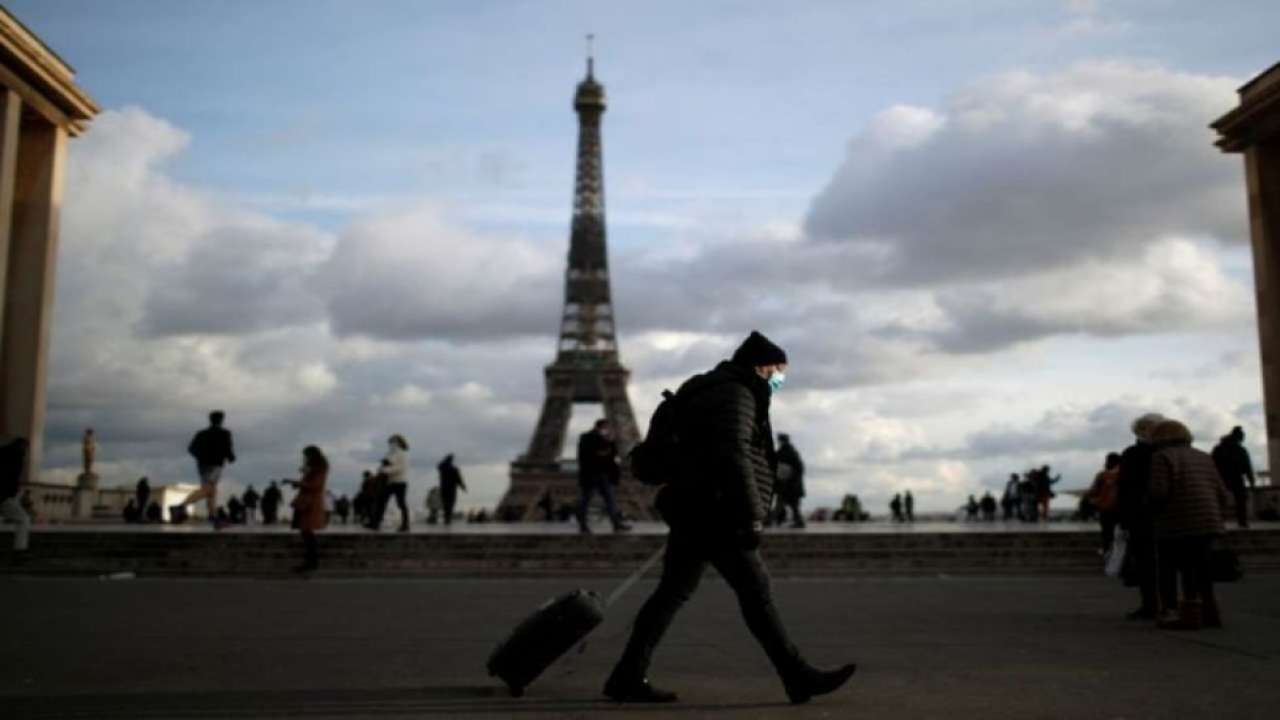 6/6
France has lost over 1 lakh 10 thousand lives to the COVID-19 pandemic. Recently, the country has seen its viral caseload rebound at an alarming rate. While it was witnessing less than 2000 new cases every day in late Jun, France has reported more than 10,000 cases for the third consecutive day.