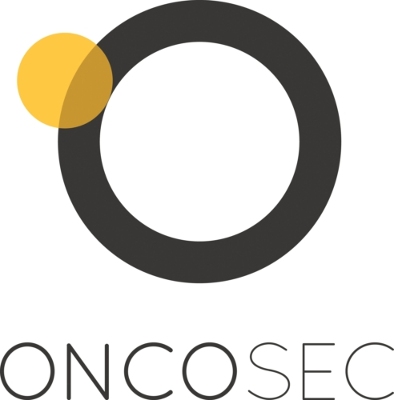 OncoSec Medical (NASDAQ:ONCS) was downgraded by Zacks Investment Research from a "buy" rating to a "hold" rating in a report released on Tuesday, Zacks.com reports.
According to Zacks, "OncoSec Medical Incorporated is a biomedical company engaged in the designing, development and commercialization of therapeutic oncology products. It also develops novel OMS ElectroOncology therapies and OncoSec Medical System for the treatment of solid tumors. OncoSec Medical Incorporated is based in San Diego, California. "
Shares of ONCS opened at $6.81 on Tuesday. The business's 50-day moving average price is $5.81 and its 200 day moving average price is $4.22. The company has a debt-to-equity ratio of 0.03, a current ratio of 2.97 and a quick ratio of 2.97. OncoSec Medical has a 1-year low of $1.04 and a 1-year high of $6.92.
OncoSec Medical (NASDAQ:ONCS) last announced its earnings results on Thursday, December 10th. The biotechnology company reported ($0.49) EPS for the quarter, missing the consensus estimate of ($0.28) by ($0.21). On average, equities research analysts anticipate that OncoSec Medical will post -2.79 earnings per share for the current year.
In other news, Director Alpha Holdings, Inc. sold 40,000 shares of the stock in a transaction on Monday, November 16th. The stock was sold at an average price of $5.41, for a total value of $216,400.00. The transaction was disclosed in a document filed with the Securities & Exchange Commission, which is available at this hyperlink. Over the last three months, insiders have sold 134,279 shares of company stock worth $680,066. Company insiders own 0.71% of the company's stock.
A hedge fund recently bought a new stake in OncoSec Medical stock. Virtu Financial LLC purchased a new position in shares of OncoSec Medical Incorporated (NASDAQ:ONCS) in the 3rd quarter, according to its most recent 13F filing with the Securities and Exchange Commission (SEC). The firm purchased 10,167 shares of the biotechnology company's stock, valued at approximately $34,000. Institutional investors own 4.03% of the company's stock.
OncoSec Medical Company Profile
OncoSec Medical Incorporated, a biotechnology company, focuses on developing cytokine-based intratumoral immunotherapies to stimulate the body's immune system to target and attack cancer. The company's lead product candidate is ImmunoPulse IL-12 that uses electroporation device to deliver a DNA-encoded interleukin-12 (IL-12) for reversing the immunosuppressive microenvironment in the treated tumor.
Read More: Do stock splits help investors?
Get a free copy of the Zacks research report on OncoSec Medical (ONCS)
For more information about research offerings from Zacks Investment Research, visit Zacks.com
This instant news alert was generated by narrative science technology and financial data from MarketBeat in order to provide readers with the fastest and most accurate reporting. This story was reviewed by MarketBeat's editorial team prior to publication. Please send any questions or comments about this story to [email protected]
7 Retail Stocks That Defied The Pandemic
When the COVID-19 pandemic struck, there was no reason to think a retailer, any retailer, would be able to come out alive. After all, the economy looked at a month or more of shut-down, and most retailers survive on a thread of profits. Most analysts failed to consider the health of the economy going into the pandemic and what that meant for spending power.
The U.S. economy was on the brink of acceleration way back in February of 2020. It was a different time, employment was at its strongest in decades, and the consumer was flush. Yes, the stimulus checks helped drive the trends I am alluding to, but spending on Stay-at-Home, Home-Improvement, and Outdoor Living began well before those checks were mailed.
We are about to show you a group of stocks that are able to defy the pandemic. Some of them were perfectly positioned for the crisis and surfed it like the wave of profits it was. Some were able to adjust and come back fighting. Others circled the wagons and waited out the storm. In all cases, the businesses are supported by a healthy eCommerce presence and benefit from brand recognition, a combination that has digital sales up triple-digits from 2019. And some of them pay a good dividend too!