If all goes well, vaccination could start as early as October this year. At the current rate, less than 60 million people will be infected with the coronavirus by this time next year. That's a long way from the roughly 3.6 billion cases needed to create herd immunity in a global population of 7.5 billion. Our best bet, then, is a vaccine that can immunise the world in months and throw open the door to normal social and business life. How far are we from it? The New York Times reports 12 of the 140-plus vaccines under development worldwide are already in different stages of human trials.
HOW FAR FROM THE FINISHING LINE?


The 12 leading vaccine candidates fall under five different categories. Here's how far each one has progressed since January, when the SARS-CoV-2 genome was deciphered.


GENETIC VACCINES

Use one or more of the coronavirus's own genes to provoke an immune response. By now, all four candidates are in the first or second stage of human trials.

Moderna - Phase II
Moderna's mRNA vaccine was tried on eight people in May, but experts gave a lukewarm response to its results. Part of Operation Warp Speed — a US govt programme funding five vaccines — the American company is eyeing Phase III trials in July and hopes to have vaccines ready by early 2021.

BioNTech - Phase I, Phase II

Another Warp Speed project. German company BioNTech is collaborating with USbased Pfizer and Chinese drug maker Fosun Pharma to develop an mRNA vaccine. Pfizer announced human trials in May, and hopes to have a few million doses for emergency use in the fall.

Imperial College London - Phase I, Phase II

Imperial College London researchers have developed a 'self-amplifying' RNA vaccine, which boosts production of a viral protein to stimulate the immune system. They began Phase I/II trials on June 15 and have partnered with Morningside Ventures to manufacture and distribute the vaccine through a new company called VacEquity Global Health.

Inovio - Phase I

In May, American company Inovio published a study showing that their DNA-based vaccine produces antibodies in mice. Phase I trials are underway in the United States and will start in South Korea at the end of June.

PROTEIN-BASED VACCINES

Uses a coronavirus protein or a protein fragment for an immune response.

Novavax - Phase I, Phase II

In May, US-based Novavax started Phase I/II trials on a vaccine made up of microscopic particles carrying fragments of coronavirus proteins. The Coalition for Epidemic Preparedness Innovations is investing $384 million in the project.

Clover Biopharmaceuticals - Phase IClover Biopharmaceuticals has developed a vaccine containing a protein from coronaviruses. The vaccine would be taken in conjunction with a so-called adjuvant, made by British drugmaker GSK, to further stimulate the immune system.

REPURPOSED VACCINES

These vaccines are already in use for other diseases and may also protect against Covid-19.

BCG Vaccine - Phase III

The Bacillus Calmette-Guerin vaccine was developed in the early 1900s to protect against tuberculosis. The Murdoch Children's Research Institute in Australia is conducting a Phase III trial with it, and several other trials are underway to see if the vaccine partly protects against the coronavirus.

VIRAL VECTOR VACCINES

Use a virus to deliver coronavirus genes into cells and provoke an immune response.

University of Oxford - Phase II, Phase III

Supported by Operation Warp Speed, the University of Oxford and the British-Swedish company AstraZeneca are developing a vaccine based on a chimpanzee adenovirus called ChAdOx1. It is going into phase II/III testing in England and Brazil, and may be ready.

CanSino Bio - Phase II

Chinese company CanSino Biologics is testing a vaccine based on the Ad5 adenovirus, in partnership with the Institute of Biology at the country's Academy of Military Medical Sciences. In May, they published a paper in the Lancet — the first time Phase I trial data from any Covid-19 vaccine appeared in a scientific journal.

WHOLE-VIRUS VACCINES

Use a weakened or inactivated version of the coronavirus to provoke an immune response. All three are being developed in China.

Sinovac - Phase I, Phase II

This private Chinese firm is testing an inactivated vaccine called CoronaVac. On June 13, it announced that Phase I/II trials on 743 volunteers found no severe adverse effects and produced an immune response. Sinovac is readying for Phase III trials in China and Brazil.

Sinopharm Phase I, Phase II

State-owned Chinese company Sinopharm has started Phase I/II trials on two inactivated vaccine viruses. The company has announced it has built a facility in Beijing to make up to 200 million doses per year.

Institute of Medical Biology - Phase I

Researchers at the Institute of Medical Biology at the Chinese Academy of Medical Sciences, which has invented vaccines for polio and hepatitis A, are running a Phase I trial of an inactivated virus vaccine for Covid-19 for emergency use by October.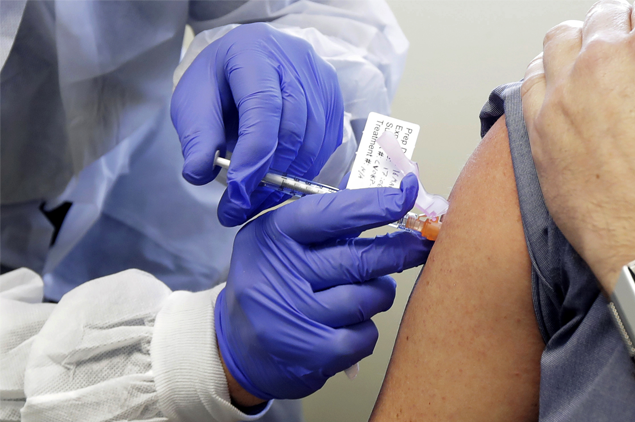 EVEN AN 'IMPERFECT' VACCINE IS BETTER THAN NONE
About 3% of people get measles even after vaccination. The whooping cough vaccine doesn't let you fall sick, but you can still carry the bacteria and spread it to others. No vaccine is 'perfect', says a Bloomberg report, and the coronavirus vaccines that will hit the shelves a few months from now might have limitations, too.
The goal right now is to prevent disease and death, not infection with the coronavirus. If people get infected but not sick, it's alright, experts say. "It's quite possible a vaccine that only protects against severe disease would be very useful," Robin Shattock, who is leading vaccine work at Imperial College London, tells Bloomberg. However, Michael Kinch, associate vice chancellor at Washington University in St. Louis, says such a vaccine could increase the rate of infection, as people who have been vaccinated will behave as though it's 2019 all over again.
Compiled by Kenneth Mohanty & Abhilash Gaur

Source:
WHO, NYT, US Dept of Health and Human Services, media reports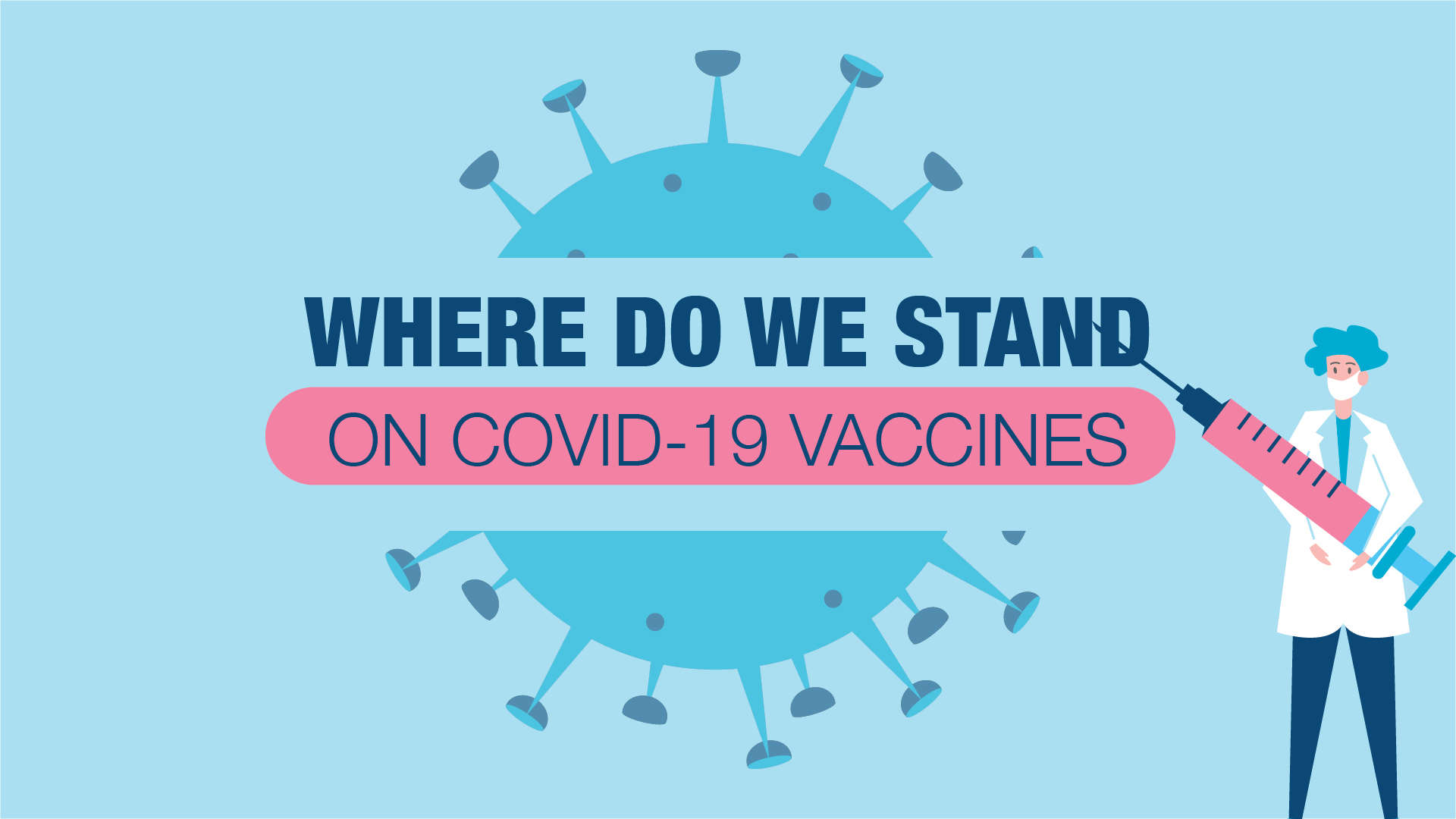 02:38
How close is the world to a Covid-19 vaccine?