Asthma is a condition caused by inflammation in the airways (called bronchi) that lead to the lungs. This inflammation causes airways to tighten and narrow, which blocks air from flowing freely into the lungs, making it hard to breathe.
How do Breathing Games help manage asthma?
Breathing games promote exhalation against resistance of pursed lips. It creates positive expiratory-end pressure (PEEP) which opens the airways making it easier to breathe. Additionally it slows down breathing which provides a calming effect. This method of breathing has many advantages especially to asthmatics. Some of them are listed below:
Increases the volume of inhaled and exhaled air (vital capacity)
It helps all of the stale air to escape from lungs.
It lengthens the time for which the airways remain open and thus less effort is required for breathing.
It leads to better alveolar exchange of gases and thus more oxygen can enter the bloodstream and more carbon dioxide can exit.
It relaxes the body by increasing the parasympathetic nervous system.
In an asthma attack, less air reaches the lungs as the bronchi get inflamed and secrete excess mucus which makes the body work harder to breathe.
Pursed-lip breathing makes breathing more effective as it reduces the effort required to breathe by enhancing the use of the diaphragm and the intercostal muscles instead of chest and neck muscles.
Is asthma stressful?
Kids with asthma are more sensitive to stress. Stress can cause asthma attack and asthma attack can cause stress. We call this a positive feedback loop; when kids are in stress, their heart rate is increased, when heart rate is increased it can cause asthma attack. In severe asthma it leads to rapid breathing which is similar to a state of panic.
Did you know that human beings respond to stress by inhaling and holding air inside them..?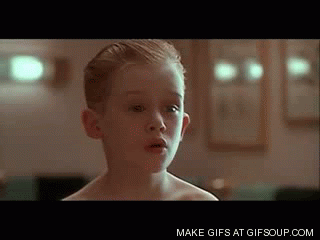 It results in a so called Fight or flight response which raises sympathetic activity of autonomous nervous system. It increases heart rate and cardiac ejection force and so it raises blood pressure. Additionally secretion of stress hormones starts (cortisol, glucagon, catecholamines, antidiuretic hormone), therefore digestion slows down and the activity of cognitive functions is increased.
…and they release air when they feel relieved?
Exhalation through pursed lips is a sign of relief.
What Can Be Done?
Asthma attacks can be managed by proper breathing exercises. When kids are experiencing an asthma attack they feel stressed and they find it harder to slow their breathing. Breathing games teach kids to slow down their breathing instinctively and thus cope with asthma more easily.
Did you know? Pursed lip breathing is recommended to asthma patients worldwide. It is the only breathing exercise to be today included in all Asthma Action Plans, learn more at  American Asthma Association.
Recommendations
"Keep using the pursed-lip breathing until the breathless feeling goes away. Rest In between breaths if you feel Dizzy. Give sips of room temperature water."
American Lung Association

"Pursed-lip breathing attempts to prolong active expiration through half-opened lips, thus helping to prevent airway collapse. Compared with spontaneous breathing, pursed-lip breathing reduces respiratory rate, dyspnea, and PaCO2, while improving tidal volume and oxygen saturation in resting conditions."
American Thoracic Society

"Pursed lip breathing is one of the simplest ways to control shortness of breath. It provides a quick and easy way to slow your pace of breathing, making each breath more effective."
Cleveland Clinic

"Inhaling through the nose and exhaling through pursed lips makes breathing easier. Pursed-lip breathing can also help you regain control if you're having trouble catching your breath. You can practice breathing this way anytime, anywhere. If you're watching TV, practice during the commercials. Try to practice several times a day. Over time, pursed-lip breathing will feel natural."
University of Minnesota Medical Center

"Pursed lip breathing helps you use less energy to breathe. It can help you relax. When you are short of breath, it helps you slow the pace of your breathing and can help you feel less short of breath."
University of Iowa Children's Hospital